When to Watch the Royal Wedding on Your Favorite Channels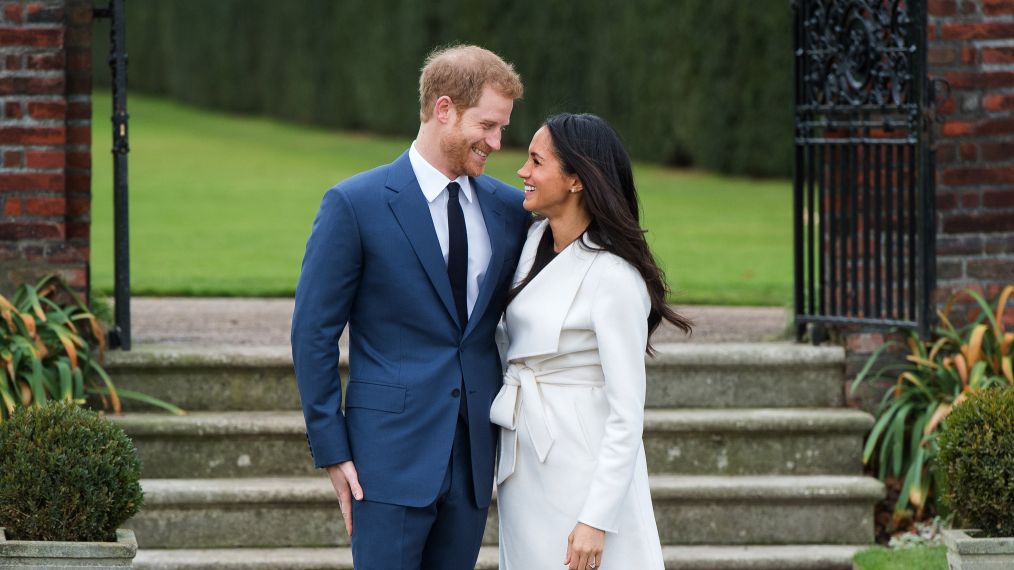 Hear ye, hear ye! Break out the fascinators and Pimm's Cups, because you are cordially invited to witness the nuptials of Prince Harry and American Suits actress Meghan Markle at St. George's Chapel, Windsor Castle.
But with so many outlets offering live broadcasts, how do you choose the network with the right aisle style for you? (Some plans had yet to be finalized at press time.) Read on.
CBS
The Time: Six hours of live coverage start at 4am/3c. No need to set the alarm clock (or DVR), though: Tonight at 8/7c, you can catch up with a two-hour recap.
The Team: CBS This Morning's Gayle King (below) and Entertainment Tonight's Kevin Frazier do the coanchoring honors. "Six hours is a long time to be chatting it up — wish me luck!" says King, noting, "We're just going to be your eyes and ears and give some historical context."
Helping with the latter? British journalist Tina Brown, CBS News' royal contributor. "She knows the culture and traditions — she spent time with Princess Diana," says King.
Speaking of precedents, for anyone concerned that St. George's lack of a balcony will rob the public of that iconic newlywed kiss, King says, "There will be plenty of other opportunities for that — with all of the protocol in England, they'll figure something out!"
ABC
The Time: Watch on Good Morning America from 5am/4c till 10am/9c, plus the usual 7am PT hour for West Coasters. A 20/20 recap airs that night at 10/9c. Freeform will also simulcast the five-hour feed.
The Team: GMA's Robin Roberts and World News Tonight's David Muir co-anchor, with additional input from The View's Paula Faris, correspondents Deborah Roberts, James Longman and Adrienne Bankert, and the requisite royal experts. Says Roberts, "We will bring our viewers every can't-miss moment."
NBC
The Time: The six-and-a-half-hour program kicks off at 4:30am/3:30c.
The Team: Today is taking its show on the road, literally: Coanchors Hoda Kotb and Savannah Guthrie will be on the ground with Megyn Kelly, Kathie Lee Gifford, Al Roker and Sheinelle Jones, among others. (They'll also tap insiders like Ken Wharfe, Princess Di's former bodyguard.)
"We're famous for going big. What sets us apart is our unbridled, unapologetic enthusiasm and the sheer scale of the effort," says Guthrie. Adds Kotb with a laugh, "I've been prepping by watching The Crown!"
Another potential advantage is NBC's secret filming perch beyond the fray of the other cameras. "We cannot reveal where exactly it is yet, but we'll have a much better vantage point," Kotb says.
E!
The Time: Five light 'n' airy hours start at 5am/4c.
The Team: E! expat Giuliana Rancic, stylist Brad Goreski, U.K. host Sarah-Jane Crawford and E! News' Melanie Bromley round out the group effort, which will employ the same frothy approach E! takes with awards shows.
"E! will be the destination for all the fun, fashion and unpredictable moments," says Bromley, who promises a "savvy, jubilant and quick-witted perspective."
CNN
The Time: CNN's seven-hour story (simulcast on CNN International and HLN Headline News) breaks at 4am/3c. The vows replay at 3/2c on HLN and 8/7c on CNN.
The Team: Stable standouts Anderson Cooper, Alisyn Camerota and Don Lemon coanchor. The coverage will be bolstered by CNN's resident royal scholars Victoria Arbiter, Kate Williams and Max Foster, as well as tidbits from some also-cerebral wild cards. Think: Markle's theater professor from college.
HBO
The Time: LOL from 7:30am/6:30c to 9:30am/8:30c.
The Team: Take The Royal Wedding Live With Cord and Tish! with a grain of salt: The cohosts are actually fictional (but hilariously spot-on) alter egos created by Will Ferrell and Molly Shannon.
PBS/BBC AMERICA/BRITBOX
The Time: The U.K.'s BBC One coverage is airing on both BBC America and PBS, with the latter simulcast beginning at 4:15am/3:15c. Meanwhile, BritBox live-streams four-and-a-half hours of ITV, Britain's biggest commercial channel, at 5:30am/4:30c.
The Team: Probably nobody you know, but short of hopping a flight across the pond, you won't find a more authentic experience!
FOX NEWS

The Time: Thursday, May 17th and Friday, May 18th, Ainsley Earhardt will co-host Fox and Friends (6-9AM/ET) live from Windsor while Steve Doocy and Brian Kilmeade will provide coverage from New York.
On Thursday, May 17th and Friday, May 18th, Sandra Smith will co-anchor America's Newsroom (9-11 AM/ET) live from Windsor while Bill Hemmer will provide coverage from New York. Shepard Smith will also anchor Shepard Smith Reporting (3-4PM/ET) on Thursday, May 17th and Friday, May 18th from Windsor.
The Team: FNC's chief news anchor Shepard Smith and co-anchor of America's Newsroom Sandra Smith will be at St George's Chapel at Windsor Castle beginning at 6AM/ET. Fox & Friends' Ainsley Earhardt will also take part, co-hosting Fox & Friends Weekend live from Windsor, England beginning at 5AM/ET and then joining coverage of the main event at 6AM/ET.