6 Biggest Revelations From Meghan Markle's Unauthorized Biography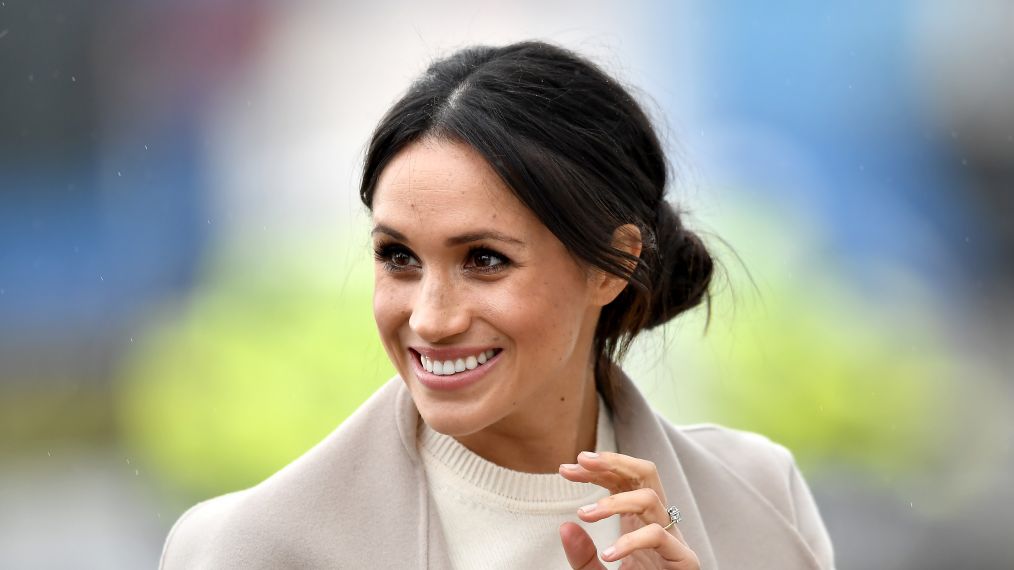 Many of us mere mortals are unabashedly obsessed with the upcoming royal wedding between Prince Harry and American actress Meghan Markle. It's as close to a fairy tale as we can fathom happening.
In case you didn't already know everything there is to know about Markle, we suggest picking up a copy of Andrew Morton's latest (unauthorized) biography, Meghan: A Hollywood Princess. His name does carry some street cred, as he also wrote the 1992 Princess Diana biography, Diana: Her True Story.
See Also
Where you can get your fill of the royal wedding — ahead of May 19.
Although Morton didn't speak with Markle or any of the Royal Family, he did conduct interviews with some former childhood friends, co-workers, and estranged family members.
Here are the 6 biggest revelations from the book:
6. A Strained Family
Markle and her older paternal half-sister, Samantha Grant (formerly known as Yvonne Markle) have had a strained relationship since they were young. Morton writes Grant wasn't accepting of Markle's African-American mother, Doria, and referred to her as "the maid."
Actually, the family was confronted with racism quite often. Morton writes, "Though it was not Tom's [Markle's father's] fault, they were living in a predominantly white neighborhood where, because of her dark skin and Meghan's light skin, people thought Doria was the nanny."
5. A Secret Blog
Markle founded a lifestyle blog (which has since been shut down) called The Tig, but before that she supposedly secretly had another blog in January 2010 called Working Actress, where she would vent about her career and life frustrations.
4. Returned Her Wedding Rings
Markle and her first husband, Trevor Engelson got marred in September 2011 at the Jamaica Inn in Ocho Rios, Jamaica. By 2013, they were already divorced.
According to Morton's book, Markle "sent her diamond wedding and engagement rings back to Trevor by registered post."
3. How She Met the Prince
Prince Harry and Markle were reportedly set up by Violet von Westenholz, a Ralph Lauren PR executive and Royal Family friend who Markle was working with at the time. They met at Soho House in 2016. Markle was in London to attend Wimbledon and do press for Suits.
Markus Anderson, a friend of Markle's and the brand ambassador for Soho House, set up "a private room at the members' only club for an intimate evening away from prying eyes."
2. Practice Makes Perfect
Markle supposedly visited the Rose Tree Cottage in Pasadena, California, to practice her etiquette before meeting with Queen Elizabeth, since HRH needed to sign off on their engagement.
1. The Queen Watched 'Suits'
To get to know Markle better, Prince Harry had an edited compilation video made up of the USA show for his grandparents to watch. The final cut didn't contain any of Markle's racy scenes from the legal drama. Awkward conversations averted!