Here's Your Ultimate Meghan Markle Viewing List Ahead of the Royal Wedding
The wedding between Prince Harry and Meghan Markle is just over a week away, but for some fans of the royal family, the anticipation may be too much to bear.
Thankfully, Amazon has just released a Prime Video watch-list composed of royally-themed essentials like episodes of Suits starring Markle and more. Subscribers who want to brush up on their Meghan Markle knowledge or Britain's monarchy can put together their own personalized marathons with these available titles, as well as more.
Prime Video also provides access to BritBox for an additional $6.99/month fee, one of the biggest British TV streaming collections available right now. Those not yet subscribing to BritBox are entitled to a free seven-day trial.
Leading up to the royal wedding, the BritBox add-on will be adding four new titles: Before Harry Met Meaghan on May 15, Harry and Meghan: A Modern Love Story on May 16, Windsor Weddings on May 17, and Britain's Royal Weddings on May 18.
Will Ferrell and Molly Shannon's correspondents, Cord and Tish, can enjoy The Royal Wedding Live with Cord and Tish! with the HBO Prime Video Channels add-on beginning at 7:30/8:30c on Saturday morning, May 19. The $14.99/month add-on makes shows like Westworld and Game of Thrones easy to access and catch up on.
So whether you want to catch up on Suits (all seven seasons are available) or learn more about the romance, there's more than enough to satisfy.
Read on for the full list of titles available to Prime Video subscribers (without add-ons):
Available Now:
Harry and Meghan: A Windsor Wedding
Prince Harry – An Engaged Life
William and Harry: Brothers in Arms
Wills & Kate: The Road to Royal Romance
William & Kate: A Royal Love Story
William & Kate: Into the Future
Kate: The Making of a Modern Queen
Kate Middleton: Working Class to Windsor
Kate: The Making of a Modern Queen
Princess Diana's Legacy: Prince William and Prince Harry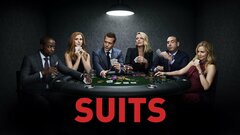 Suits
where to stream
Powered by