Carol Burnett, Tina Fey and 'Dear White People' on Netflix, '20/20′ on Golden State Killer
A selective critical checklist of notable Friday TV:
A Little Help with Carol Burnett (streaming on Netflix): We're so glad to have any time together with the comedy legend, who turned 85 last month and still radiates youthful energy. The great Carol Burnett mixes it up, Kids Say the Darndest Things-style, with a panel of pint-sized kids under 10 who dispense precocious advice to celebrity guests. Among those seeking the help of Carol & Co. in the 12-episode season: Empire's Taraji P. Henson, Lisa Kudrow, Mark Cuban, Wanda Sykes, Derek Hough and (ahem) Billy Eichmer, whose persona on Difficult People would probably have hated what sounds like a charming series.
My Next Guest Needs No Introduction with David Letterman (streaming on Netflix): Tina Fey is hotter than ever, having just conquered Broadway with the musical version of Mean Girls, nominated for 12 Tony Awards. She sits with Dave for another installment of the engaging talk series, discussing their children, mocking the vaping trend, and reflecting on her history at Saturday Night Live, a grind she doesn't miss, especially these days: "The level of outrage is so high," she says. "Talking to anyone anywhere is just landmine hopscotch." In a highlight, she engages Letterman in an improv routine. And when she recommends an eatery from her Chicago days, Letterman heads to the Windy City to share some roasted chicken with local blues legend Buddy Guy.
Dear White People (streaming on Netflix): Yes, if it's Friday, that means yet more Netflix. Justin Simien's provocative comedy about racial tensions at a fictional Ivy League college intensifies the satire with a swipe at the trolls of social media. Following last season's climactic riot, displaced white students move into the predominantly black dorm on campus, a not altogether harmonious integration. Sam (Logan Browning) is especially on edge, harassed by anonymous tweets, as her "Dear White People" radio show comes under attack and an alt-white movement starts a "Dear Right People" rebuttal show. Vintage flashbacks expose Winchester University's sorry record of race relations, and things are just as fraught in today's "post-racial" cauldron of woke sensibilities.
The Netflix roster also includes a new John Woo action thriller, Manhunt, and the network's first Danish-produced original series, Rain, a post-apocalyptic drama about young survivors of a virus that wiped out most of the adults in Scandinavia.
20/20 (10/9c, ABC): In a special report, correspondent Whit Johnson looks at the history and capture of Joseph DeAngelo, 72, the alleged "Golden State Killer" whose reign of terror in the 1970s and '80s tallied 12 murders, more than 50 rapes and many home burglaries throughout California. Interviews include two survivors of the killer's attacks and investigators including Paul Holes, who claims his DNA research cracked the case.
Inside Friday TV: CBS's reboot of MacGyver (8/7c) wraps its second season with Mac (Lucas Till) planning to tell Matty (Meredith Eaton) that he's quitting the Phoenix Foundation. The arrival of a man called Oversight (Tate Donovan) could complicate things. … The Epix docu-series America Divided returns (9/8c) with Fox News refugee and sexual harassment survivor Gretchen Carlson reporting on "Washington's War on Women," looking at a pervasive culture of sexual misconduct in the corridors of Congress. … A recurring co-star on NBC's Rise and CBS's Madam Secretary, where she plays the estranged spouse of real-life husband Sebastian Arcelus, Tony-nominated Stephanie J. Block (Falsettos) performs Broadway standards from Wicked, Gypsy and more in a Live From Lincoln Center concert (9/8c, check local listings at pbs.org). Followed by The Jazz Ambassadors (10/9c, check local listings at pbs.org), a documentary about how the U.S. sent jazz greats including Louis Armstrong, Dizzy Gillespie and Duke Ellington abroad in 1955 on an international mission to counter Cold War propaganda. Their musical message was clouded by Jim Crow realities of racial inequality back home.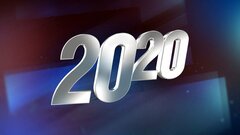 20/20
where to stream