'Homeland' Will Undergo Some Big Changes For Its Eighth (and Final?) Season
Homeland aired its Season 7 finale on Sunday, April 29, and it could very well be its penultimate finale.
The series, which debuted in 2011, has had a strong run so far, and Showtime has already ordered an eighth season. However, its lead Claire Danes (Carrie Mathison) did recently hint that Season 8 would be the final one. The network has yet to confirm that statement, but showrunner Alex Gansa's plans for the show hint that big changes are coming just in time for the show to wrap up its story.
See Also
Claire Danes weighs in.
Gansa teased this week that Season 7 put together "all the pieces on the chessboard to make that a proper finale for the story we've been telling."
"We get to play this last season in D.C with the intention of taking us overseas for one last chapter," he continued to Entertainment Weekly. "Season 8 will be overseas somewhere. We get to play a story with larger national stakes in Season 7 and we'll go back to a smaller intelligence-based in Season 8. We get to pull out all the stops this year and then get to the emotional heart of things in Season 8."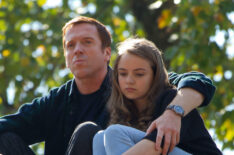 See Also
Plus 'Better Things,' 'Dexter' and more.
In addition to these overseas ambitions, there's apparently a plan for a time jump, helping the show to abandon any Trump connections. "We're going to start fresh in Season 8 and probably do a fairly big time jump between 7 and 8 and put any Trump parallels behind us," Gansa said.
Gansa also went on to say, "We'll tell a very contained story, hopefully in Israel."
This promise to explore lands beyond the U.S. is a call back to prior seasons, and will likely please fans. While it's tough to say goodbye, if Season 8 proves to be Homeland's last, these details Gansa speaks of are sure to pacify viewers.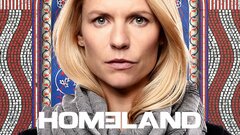 Powered by