Sarah Jessica Parker Insists There's 'No Catfight' Between Her and Kim Cattrall
Once again, Sarah Jessica Parker is speaking out on the drama between her and former Sex and the City co-star, Kim Cattrall, and, well, there is no drama — at least from her perspective.
To refresh, back in the fall, Cattrall revealed in an interview with Piers Morgan that she's "never been friends" with her three SATC castmates: Parker, Cynthia Nixon, and Kristin Davis. She even went so far as to say the relationships felt "toxic." Understandably, she also said she'd never do a third SATC movie.
See Also
Fellow 'Sex and the City Star' Kristin Davis also showed her support on social media.
Things really heated up when the actress' brother suddenly died in February and SJP offered her condolences on social media. Cattrall wrote in a follow-up post, "Your continuous reaching out is a painful reminder of how cruel you really were then and now. Let me make this VERY clear. (If I haven't already) You are not my family. You are not my friend. So I'm writing to tell you one last time to stop exploiting our tragedy in order to restore your 'nice girl' persona."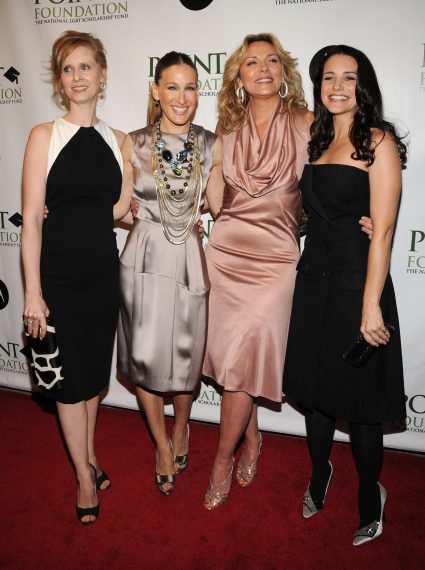 This week, Vulture asked Parker for an update on where things stand between the two. Does she see any resolution with the Kim Cattrall–Sex and the City 3 situation?
"I'd just like to remind everybody that there is no catfight. I have never uttered an unkind, unsupportive, unfriendly word, so I would love to redefine it. I also want to remind everybody that there were four women on the set and I spent equal time with all of them, so this was not a set with two women who didn't get along," the Divorce star emphasized.
She continued, "I've always held Kim's work in high regard and always appreciative of her contributions. If she chooses not to do the third movie, there's not a lot I can do to change her mind and we must respect it. That's the only thing I've ever said about it, you know?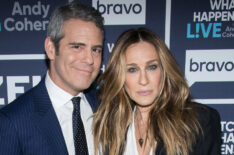 See Also
'You are not my friend,' wrote Cattrall.
"The three of us have shared our disappointment that we're not making that movie, not just on our behalf but our crew, but also just the people that have been vocal about wanting to see it. But we still live in a free country where people get to make choices and sometimes the answer is 'no,' and the only way to respond for me is to respect that."
Parker concluded, "I've never fought with someone publicly in my life, nor would I. And I spent time with all of the women on the set. People need to recall that it wasn't just two women on the set fighting because that just never happened."
So there you have it! Hopefully, this will put an end to this matter once and for all.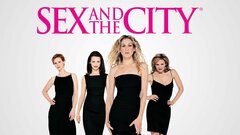 Powered by