Kim Cattrall Supports Cynthia Nixon's Campaign Amid Sarah Jessica Parker Feud
Cynthia Nixon's announcement that she's running for governor of New York has received mixed reactions—but only positive ones from her Sex and the City co-stars.
The actress revealed her bid on Monday, spurring City Counsel Speaker Christine Quinn—an ally of current governor Andrew Cuomo—to call her an "unqualified lesbian." Nixon wasn't bothered, however, shooting back, "She was technically right that I don't have my certificate from the Department of Lesbian Affairs–though in my defense, there's a lot of paperwork required."
Meanwhile, former SATC castmates Kim Cattrall and Kristin Davis have already voiced their support for their on-screen bestie. Davis was more forthcoming in her enthusiasm, taking to social media to spread the love.
In her Instagram post, Davis shared Nixon's campaign video with the caption, "@cynthiaenixon is stepping up to run for Governor of NY. I am thrilled to support her and I know that she cares deeply about the issues facing all of us. I'm so proud of her and I know she will work tirelessly to create change for all who need representation."
Davis echoed the same sentiments on Twitter:
I am so proud of @CynthiaNixon, no one cares more than she does about EVERY person getting a fair change and a good education. I know that she would be an excellent Governor ! https://t.co/xEAyRxFBb8

— Kristin Davis (@KristinDavis) March 19, 2018
Cattrall, on the other hand, was less effusive in her congratulations. Nonetheless, she showed support for the candidate when she tweeted, "I support & respect any former colleague's right to make their own career choices." The statement was made in response to a question by a fan.
I support & respect any former colleague's right to make their own career choices. https://t.co/zae7nJ6VFi

— Kim Cattrall (@KimCattrall) March 22, 2018
Still, it's nice to see this sort of positivity—especially after Cattrall's recent public feud with another SATC star, Sarah Jessica Parker. And will be interesting to see how far Nixon gets in next fall's elections!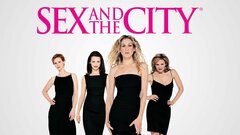 Powered by