Zach Braff on Casting Michael Imperioli in 'Alex, Inc' — Plus, a Sneak Peek! (VIDEO)
TV Insider visited the set of new ABC sitcom Alex, Inc. — about a radio producer who quits his steady job on the spur of the moment to form a startup company making thought-provoking podcasts — when they were shooting the upcoming "The Nanny" episode.
During that time, we sat down with the show's star and executive producer Zach Braff, best known for playing earnest intern Dr. John "JD" Dorian on beloved sitcom Scrubs from 2001-10. The actor told us about the joy of reuniting with Scrubs writer Matt Tarses, casting Michael Imperioli of The Sopranos fame in a wise-guy comedy role, and subsisting on "caffeine and excitement" to keep up the frenetic creative pace.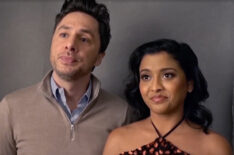 See Also
Find out what Braff and new on-screen wife Tiya Sircar had to say about their ABC sitcom.
Read on for our chat with Braff.
For those who haven't discovered Alex, Inc. yet — can you tell us more about it?
Zach Braff: It's inspired by an autobiographical podcast by Alex Blumberg of NPR who started Gimlet Media. In our series, Alex Schuman puts everything on the line to start this company. There's a change in the family dynamic. His wife Rooni (Tiya Sircar), a public defender, becomes the breadwinner and has to take on more responsibilities. His kids don't really get why dad's not there anymore. It's about trying to go after your dreams, as a parent, without letting your family down. Alex's whole life has to be birthing the baby of this company.
What drew you to this subject matter?
When I heard the podcast, it reminded me of families that put everything on the line to go after the American dream: create your own business, provide for your family with the idea you came up with, and ideally do very well. I'm a creative person and know nothing about business so I could relate. And I love watching Shark Tank.
What's in it for Scrubs fans?
Tonally, it's very close to Scrubs. Obviously, it's not as silly at times. There's no fantasies and stuff like that. In terms of goofing around with your friends, going after a dream, and tapping into heart and emotion, there's a lot of overlap. It also falls into that ABC primetime comedy world, in the spirit of Modern Family and The Middle.
See Also
The podcast medium is the new frontier for series adaptation
Is the character of Alex anything like JD?
JD was a very goofy, young version of myself. But there are things that are silly and goofy about me now, as a parent on the show, that I think people will relate to.
You are executive-producing with Matt Tarses, who you worked with on Scrubs. How did you two end up reuniting for this series?
Matt wrote one of my top three favorite Scrubs episodes. It's the third episode of Season 1 when all three of us interns (Braff plus Sarah Chalke as Elliott Reid and Donald Faison as Christopher Turk) lose our first patient. It was heartbreaking. Scrubs could be very funny, but at the same time heartfelt. I wanted that tone which Matt and I are both very into. It just fit, especially because this is about a family and Matt has three kids. Not only that, I really, really like him as a human being.
So… how true is this to the real Alex Blumberg?
There's a lot of artistic license! We don't want people to think this wacky stuff is Alex's life. But I did meet him. He came to set and it was funny, we were wearing almost the exact same thing. Alex posted it on Twitter. He's very supportive, excited about it, but not too involved.
When we heard that Michael Imperioli of The Sopranos was coming back for a regular TV role as Alex's second cousin, Eddie, who helps him with his new business, we were all in. How did you snag him?
I always admired him as an actor. I love The Sopranos. When Matt and I were writing the pilot, we were coming up with the character of Eddie, writing Eddie jokes. We'd crack up, and go, 'I guess he's like a Michael Imperioli kind of guy.' Then, we just started doing our really bad Michael Imperioli impressions. We were like, 'This is a crazy idea, but maybe we should try and hire Michael Imperioli.' We didn't even know if we wanted him to do comedy, because he's always this dramatic actor.
He read it; he loved it. We met him, and we loved him. It was perfect. He's so leaned into it, because Michael is a really serious, great, dramatic actor. Now, it's fun watching him enjoy finding his comedic side. He really has found it. Now that we see what he can do, we're even writing to it more.
Eddie clashes a lot with Deirdre (Hillary Anne Matthews), Alex's overly enthusiastic young producer.
The dynamic between Eddie and Deirdre is really funny. She's doing the wide-eyed, 'I'm in my early 20s, I'm going to be so alpha and amazing,' Tracy Flick kind of thing. Versus, this weathered guy from Brooklyn.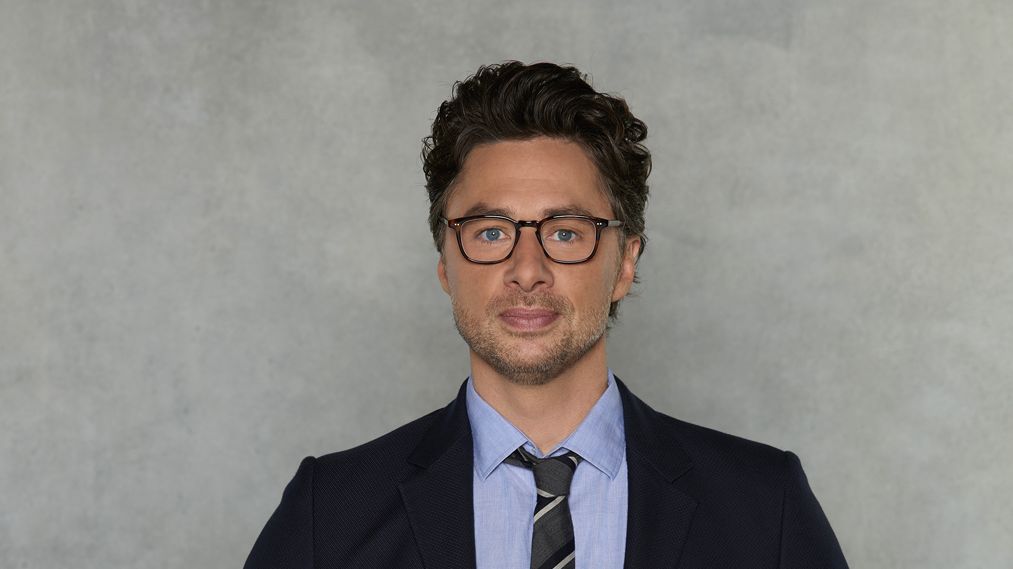 See Also
Braff also writes and produces the ABC series.
Any scoop on creating this episode, "The Nanny"?
Last night, I couldn't fall asleep and was brainstorming about this very moment we're shooting right now. The way you see it today wasn't originally in the script. In this episode, Alex thinks he's fired their part-time babysitter, Rosalba (Laura Patalano), after he and Rooni find her sleeping on the job, but there's some confusion and Rosalba shows up for work — at Alex's office. We added the part with Alex and Rosalba yelling at each other in Spanish. It was midnight and I was texting Matt. This morning we got in and rewrote it. You never stop. You sprint.
You've also directed films (Garden State, Wish I Was Here, Going in Style). How is this different?
I'm executive-producing Alex, Inc. with Matt so we're involved in writing, directing, editing doing the budget, overseeing what sets we're going to build. It's far and away the most responsibility I ever had. To take just one example, when I direct a film, I don't think about editing until we're wrapped. With this, we have to deliver episodes on a ticking clock, so we're at lunch editing while the crew is setting up the lights for the next scene.
What a pace. How do you keep going?
Caffeine and excitement. One of the reasons I was excited to come back to half-hour comedy is it does fry you. It is your whole life. The 12-14 hour days and the time commitment is all-consuming, but you spend most of your day — when you're not super-stressed and freaking out — just laughing.
Watch an exclusive sneak peek below:
Alex, Inc., "The Nanny" airs on a special night, Tuesday, April 17, 8:30/7:30c, ABC
Alex, Inc., regular episodes return to their normal time, Wednesday, April 18, 8:30/7:30c, ABC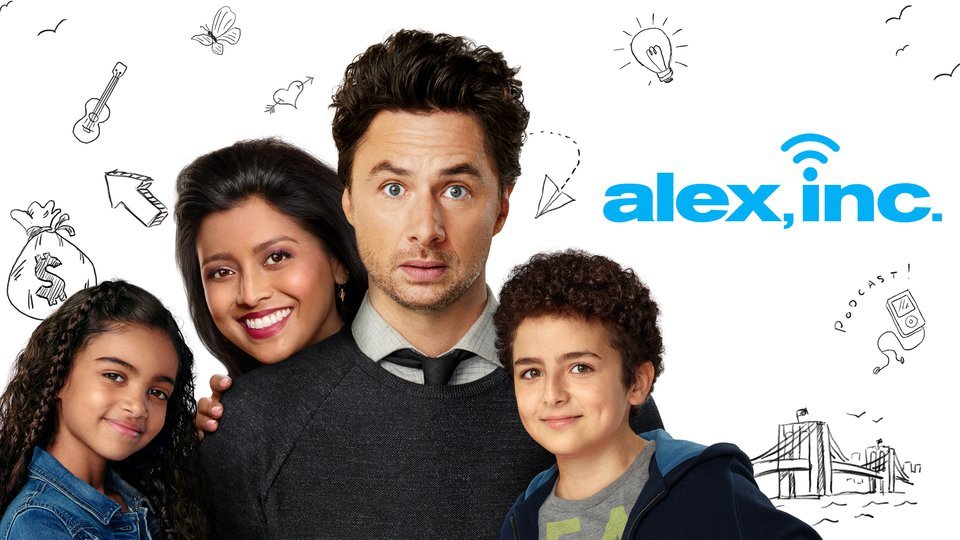 Powered by