Bachelor and Bachelorette Bashes on 'Big Bang,' an 'All-Star Flip,' Bailey Visits 'Station 19'
A selective critical checklist of notable Thursday TV:
The Big Bang Theory (8/7c, CBS): It doesn't take a rocket scientist to plan a bachelor or bachelorette party, but when it comes to the physicists and other science geeks in the Big Bang world, maybe a party planner would come in handy. At least that's one theory when Amy (Mayim Bialik) rejects the lame bachelorette party theme Penny (Kaley Cuoco) and Bernadette (Melissa Rauch) come up with, forcing them to improvise. Peter MacNicol (Ally McBeal) guests as a brilliant scientist and hermit who invites Sheldon (Jim Parsons) to his remote cabin, prompting a road trip for the guys.
See Also
The actor opens up about his guest-starring role as the grown-up George Jr. in the May 3 episode.
All-Star Flip (9:30/8:30c, HGTV): Seems like just about everyone will someday have a flipping show on HGTV—and in this special, it's actress Gabrielle Union and her NBA star/husband Dwyane Wade doing the honors. With proceeds of the sale going to charity, the couple works with a construction team to gut a Miami ranch house, adding a second-story master suite to turn an aging property into a modern showplace.
See Also
The 'Property Brothers,' HGTV, and the Gaines themselves got emotional on social media.
Station 19 (9/8c, ABC): Crossover alert! Grey's Anatomy's Bailey (Chandra Wilson) wasn't thrilled when husband Ben (Jason George) abandoned the OR for the firehouse—and, consequently, this spinoff. But curiosity gets the best of her, and she pays her first visit to Station 19, which isn't lacking in strong female leaders.
See Also
The actor got his break on the 1997 series 'Sunset Beach.'
Inside Thursday TV: ABC's Grey's Anatomy (8/7c) gets topical when an ICE agent shows up at the hospital, seeking an employee who may be working under DACA. … It's a clash of the comic titans on CBS's Mom (9/8c) when the group takes their meeting to a women's prison, and Bonnie (Allison Janney) tangles with an old nemesis (Third Rock From the Sun Emmy winner Kristen Johnston) to whom she obviously needs to make amends. … The FBI occupies the firehouse on NBC's Chicago Fire (10/9c) for an undercover operation, and Casey (Jesse Spencer) and Severide (Taylor Kinney) step up to assist. … In the penultimate episode of ABC's Scandal (10/9c), Olivia (Kerry Washington) is called to testify against President Mellie (Bellamy Young) as part of Cyrus's (Jeff Perry) diabolical scheme to take over the Oval Office. Only one episode left to stop him. … We're not sure how FX's Atlanta (10/9c) can follow, or top, last week's unsettling "Teddy Perkins" episode. The network doesn't release episodes in advance, and its descriptions are playfully vague. Example: for this week's "Champagne Papi," we're only teased, "Yeah girl, we gonna party tonight! But if you don't post about it, did it really happen?" Atlanta is happening, and you should watch.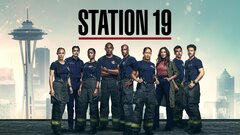 Powered by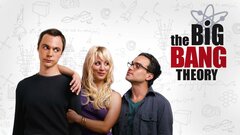 Powered by