'Fixer Upper': HGTV Stars Say Goodbye to the Fan Favorite Show
In Tuesday night's (April 3) episode of Fixer Upper, fans said goodbye to Chip and Joanna Gaines as the fifth and final season of the HGTV hit came to an end.
The bittersweet series finale saw Chip and Joanna doing what they do best: fixing up a fixer upper. But it wasn't just the episode itself that caused a wave of emotion—the network's stars and viewers alike were reacting on social media.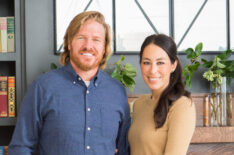 See Also
The HGTV show began five years ago in 2013.
Fixer Upper began airing in 2013 and, after a strong 5 year run, everyone's favorite Waco-based couple announced their impending departure in September 2017. A few months later, the two revealed they're expecting their fifth child.
While news of their exit was hard to swallow, no love was lost for the Texan family as they branched out beyond TV into a restaurant, store, books, and more. And as the final episode aired last night, the stars couldn't help but join in on the nostalgia.
From the Property Brothers' Drew and Jonathan Scott to Chip and Joanna themselves, see what the stars had to say about the series' big farewell.
We can't believe tonight's the series finale of #FixerUpper. What a ride it's been! I'll be sharing some blasts from the past today leading up to the final episode at 9/8c on HGTV. @joannagaines pic.twitter.com/z1puyS9dDE

— Chip Gaines (@chipgaines) April 3, 2018
We take #Demoday seriously in this family. I love my crew! #FixerUpper pic.twitter.com/TlrEQlv2uD

— Chip Gaines (@chipgaines) April 3, 2018
See Also
Move over, 'Fixer Upper'—there are some new duos in town.
It's been a fun run! Thanks @joannagaines & @chipgaines for inspiring a lot of families!
❤️🏠 #FixerUpper @hgtv pic.twitter.com/ezoqZdvfKo

— Drew Scott (@MrDrewScott) April 4, 2018
Wow how time flies when you're having fun. I remember when we watched your first episode and told everybody Fixer Upper is gonna be a hit. You guys have inspired so many and will continue to do so. Best wishes in the future @chipgaines and @joannagaines :) #fixerupper pic.twitter.com/5girjiJh2Y

— Jonathan Scott (@MrSilverScott) April 4, 2018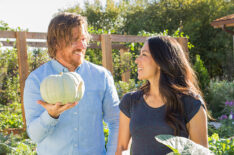 See Also
Fresh off their pregnancy announcement, the twosome has a new special.
We love you guys!!! Thank you for being a part of this journey with us. What a ride… #FixerUpper @hgtv @HighNoonEnt

— Joanna Gaines (@joannagaines) April 4, 2018
And that's a wrap! #FixerUpper family we are forever grateful for your support over the last 5 seasons. Don't worry.. you can always find us here @magnolia in Waco!

— Chip Gaines (@chipgaines) April 4, 2018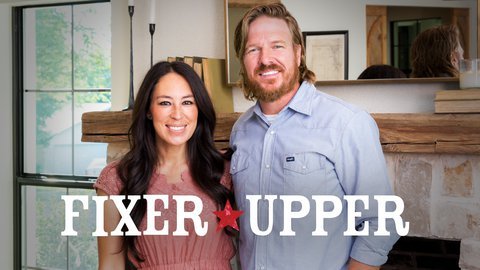 Powered by