Gabrielle Union and Dwyane Wade Team Up for HGTV Renovation Special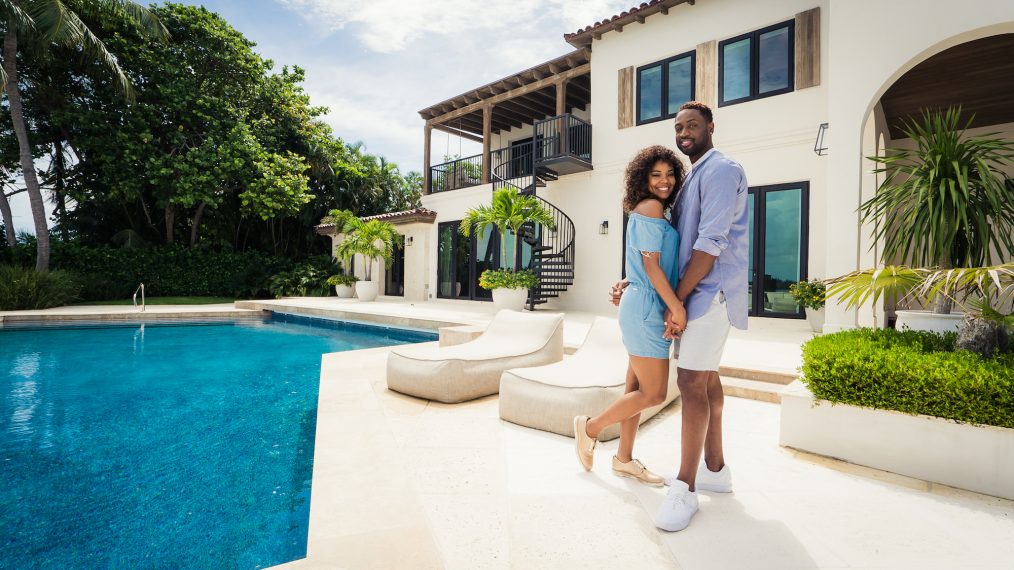 Gabrielle Union and her husband Dwyane Wade are already megastars in their own rights. She's an actress, author and producer, and he's a three-time NBA champion, author, and producer as well. And now, they're home renovation competitors.
In a new HGTV special, All-Star Flip, the couple will "buy, overhaul and flip a fixer upper in an up-and-coming Miami neighborhood," according to a press release. They will take on an old ranch-home construction project and gut the house, add some square footage and a huge second-story master suite.
The money they make from the sale of the flipped house will be donated to a charity of the couple's choice.
"Ever since we renovated our house a few years ago, I've been a little real-estate obsessed," said Union. "It took a while, but I finally convinced Dwyane that we should try flipping a house."
"And we're doing it to raise money for charity," Wade added. "So how could I say no?"
All-Star Flip, Premieres Thursday, April 12, 9:30/8:30, HGTV