What's Streaming This Month on Netflix, Hulu, and Amazon Prime?
Netflix
Kevin James: Never Don't Give Up
Stand-up Premiere Tuesday, April 24
The former King of Queens (below) quips about parenthood, fan photos, his untalented children and food allergies during his first comedy special in 17 years. Obviously, Kevin can wait. But not anymore!
Kodachrome
Movie Premiere Friday, April 20
A dying man and his estranged son (Ed Harris and Jason Sudeikis) drive across the country to bring four rolls of undeveloped Kodachrome film to the only lab that can still process it.
Bobby Kennedy for President
Series Premiere Friday, April 27
Four episodes of never-before-seen archival footage and new interviews with RFK's closest confidants and staff reexamine the political trailblazer's all-too-short career.
The Week Of
Movie Premiere Friday, April 27
A loving middle-class father (Adam Sandler) is stubbornly determined to pay for his daughter's wedding, despite the protestations of (and generous financial offers from) the groom's rich absentee dad (Chris Rock, above left, with Sandler). So what if that means the reception will take place at a Quality Lodge with a leaky ceiling? Or that the entertainment is a magician who can't hold on to his doves? There's a giant Toblerone on the dessert table!
See Also
'Lost In Space,' Letterman, Joel McHale and more are new this month.
Seth Rogen's Hilarity for Charity
Available now
The writer-actor-director and his funny pals (including Sarah Silverman, Jeff Goldblum, Sacha Baron Cohen, Kumail Nanjiani and Nick Kroll) laugh it up to raise awareness and funds for Alzheimer's.
Mercury 13
Documentary Premiere Friday, April 20
True story: In the early 1960s, 13 female pilots passed NASA's tests to qualify for the 1961 space program. All of them were dismissed in favor of men. They had the right stuff, just not the right stuff.
Dope
Season Premiere Season 2, Friday, April 20
The docuseries that dissects the international drug problem from the POV of police, pushers and users returns for Round 2. This season's new episodes cover smuggling in the Caribbean, meth addiction in Indiana, gang dealers in Atlanta and molly abuse in Detroit.
The Chalet
Series Premiere Tuesday, April 17
In this French thriller, several friends gather at a quiet hamlet in the Alps for a relaxing getaway. Alas, it ends up being neither quiet nor relaxing thanks to the town's dark secrets. Fingers crossed that at least one of them will manage to, you know, get away.
Spy Kids: Mission Critical
Series Premiere Friday, April 20
In this animated spinoff of the film franchise, budding 007s Juni (voiced by Carter Hastings) and Carmen Cortez (Ashley Bornancin) rally their Spy Kids Academy classmates to destroy S.W.A.M.P. (Sinister Wrongdoers Against Mankind's Preservation).
See Also
Catch the second seasons of 'The Handmaid's Tale' and HBO's 'Westworld.'
Amazon Prime
Pass Over
Movie Premiere Friday, April 20
If you weren't able to catch the 2017 run of Pass Over at Chicago's Steppenwolf Theatre, then Spike Lee's got you covered. The director filmed this performance of the controversial production, which offers
a modern take on Waiting for Godot featuring two young African-American men.
All or Nothing: The Dallas Cowboys
Season Premiere Season 3, Friday, April 27
Jon Hamm narrates this docuseries tracking the Cowboys through their 2017 season. After the team moved to flashy new headquarters and owner Jerry Jones got elected to the Pro Football Hall of Fame, running back Ezekiel Elliott (above) was suspended for domestic violence, and the squad was eliminated one game short of the playoffs. Ouch!
Hulu
The Handmaid's Tale
Season Premiere Season 2, Wednesday, April 25
Offred (Emmy winner Elisabeth Moss) is now pregnant and goes on the run. Emily (Emmy winner Alexis Bledel) has been sent to the Colonies, where she's on the Gilead equivalent of a chain gang as punishment for trying to escape (and running over an armed guard with a stolen car). The dystopian future sucks! But it does have some great new additions. Among them: Marisa Tomei as the wife of a commander, Cherry Jones as Offred's mom, Holly (a key character in the Margaret Atwood source novel), and Veep's Clea DuVall as Emily's wife.
See Also
The first full-length look at the Hulu series says a lot.
Tiny Shoulders: Rethinking Barbie
Documentary Premiere Friday, April 27
Gloria Steinem, Roxane Gay, Peggy Orenstein and Mattel insiders discuss the 60-year history of the doll (below) as it relates to gender equality. There's way more to talk about than boob size.
78/52: Hitchcock's Shower Scene
Saturday, April 28
Watch closely: There are 78 different camera setups and 52 edits during the infamous Psycho scene when Norman Bates (Anthony Perkins) murders Marion Crane (Janet Leigh, right). And that's the least fascinating thing you'll learn from this obsessive documentary about the film, which includes interviews with Leigh's body double, Marli Renfro, Oscar winner Guillermo del Toro and more.
Also Streaming
Amazon PRIME
Red Rock, Season 3, April 23
Vikings, Season 5, April 24
HULU
Vikings, Season 5, April 24
Netflix
Call the Midwife, Christmas Special 2017, April 24
Jane the Virgin, Season 4,
Coming in late April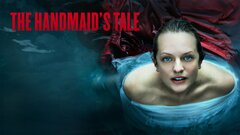 Powered by