'Will & Grace' Finale, 'Imposters' Returns to Bravo, a 'Scandal'-ous Ultimatum
A selective critical checklist of notable Thursday TV:
Will & Grace (9/8c, NBC): Roseanne has lately stolen some of this sitcom's thunder as the season's most successful revival, but Will & Grace isn't going anywhere. Wrapping its first sparkling comeback season, the show has already been renewed for a third—and this week's finale gives all four of its over-the-top main characters moments to shine. For the title roomies (Eric McCormack and Debra Messing), it's a crowded house of neurotic anxiety when Will's mom (Blythe Danner) visits, lugging along her prized beagles, and instantly makes a connection with Grace's belching dad (Robert Klein). Jack (Sean Hayes) rebounds from a broken heart in gay Ibiza, returning to this remark from Will: "You look like Batman's least threatening nemesis: Gay Face." And Karen (Megan Mullally) wins with outrageous physical comedy opposite Alec Baldwin as her extramarital fling Malcolm, whose declaration of celibacy until Karen chooses between him and Stan leads to a standoff of wackily simulated sex. Sometimes, it's as if the show never left.
Imposters (10/9c, Bravo): Perhaps the best compliment I can give this sexy caper, returning for a second season, is that it would have been a good fit on USA during its "blue sky" phase. As the action resumes, con woman Maddie (Inbar Lavi) is on a break in a Michigan lake house, while her former marks—known as the "Bumblers"—try to sell the pricey ring that Ezra (Rob Heaps) stole from their FBI nemesis Patrick (Stephen Bishop) last season. As usual, things don't go according to plan, and they all end up on the run again. Because that's how the show works.
Scandal (10/9c, ABC): With only three episodes left in this gonzo melodrama, something's got to give. And even though Olivia (Kerry Washington) has pledged to clean up her act, when President Mellie (Bellamy Young) orders her to get rid of that pesky Cyrus (Jeff Perry) for good, all bets are off on how Our Miss Pope will respond. Emmy winner Joe Morton directs the episode.
Inside Thursday TV: In a clash of the brainiacs on CBS's The Big Bang Theory (8/7c), Leonard (Johnny Galecki) decides to run against Sheldon (Jim Parsons) for president of the tenants' association. Whoever promises to get the elevator fixed gets my vote. … Lifetime's Project Runway All Stars (9/8c) crowns a Season 6 winner, with guest judges Catherine Zeta-Jones and Project Runway's Zac Posen. … Oh, brothers. While Bonnie (Allison Janney) steps up to comfort Adam (William Fichtner) after a devastating loss on CBS's hard-knocks comedy Mom (9/8), Christy's (Anna Faris) relationship with Adam's brother Patrick (Steven Weber) takes another surprising turn. … Fans of foreign intrigue have several streaming choices. Sundance Now's Prisoners is set in an Icelandic women's prison, with episodes released weekly after the two-episode opener. … Walter Presents imports the 13-part Spanish drama Who Killed Bebe?, in which a murder investigation reveals a child-trafficking network.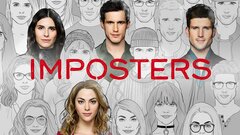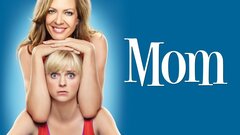 Mom
where to stream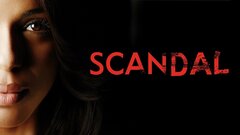 Scandal
where to stream