'Life Sentence' EPs Richard Keith & Erin Cardillo Explain That Midseason Shocker
[Spoiler Alert: This article contains spoilers from "Wes Side Story," Episode 5 of Life Sentence Season 1.]
Tonight's Life Sentence midseason finale, "Wes Side Story," sure was a doozy.
First, Stella (Lucy Hale) was blindsided by new information about husband Wes (Elliot Knight). Then, Peter (Dylan Walsh) discovered a number of surprising secrets about Aiden (Jayson Blair). And after all of that, we as viewers were left hanging with a bunch of balls still in the air.
TV Insider spoke with showrunners Richard Keith and Erin Cardillo about this pivotal episode, which serves as the temporary end until Life Sentence returns April 27 on The CW. Read on for their inside takes on Episode 5.
There were a lot of shocking moments and reveals in this episode, which was your favorite to write?
Erin Cardillo: Delving into Wes' backstory, figuring out the reason that he was in Paris in the first place, and what lead him to be able to propose to Stella after only a week of knowing her is something that we were really excited to explore.
Richard Keith: We thought the notion that he was there on his honeymoon, sort of mourning the loss of his marriage only to find love anew, was something that not only adds a new level of dimension to Wes, but would really hopefully help our audience understand questions we brought up in episode 2, which was what sort of person marries a dying girl? Because it does take a special sort of person.
What made this the right time to introduce Wes' ex Pippa into the fray?
Keith: Once we decided the path for the season was going to be a love triangle with Dr. Grant (Riley Smith) and Wes, we really thought it was important to sort of test Stella's understanding of how relationships work from both sides. So it wasn't cut and dry like Wes had a complicated past and Stella would understand it. We thought if we gave Stella a complicated present it would make it a more interesting dilemma in terms of, it's harder to be mad at Wes for having feelings for someone else while she catches herself developing those exact feelings for someone that isn't her significant other.
How will Stella and Wes move on from Pippa's arrival?
Cardillo: All of their conflict up until this point has been pretty easily resolved and they were able to move through it rather quickly. What this does is it puts a bit of a fracture in the relationship that wasn't there before and will not be easily glossed over. [Stella and Wes] leave this episode not in the best place, so this is the crack in the armor that we're left not sure if they can resolve this one or if it's going to take a different level of work.
Keith: They say that your first fight is the fight that always gets you in the end if something does, so while we do leave this episode with them trying to make it work, I think we like planting that seed of 'just because you want to make something work, doesn't mean it ultimately will.'
What will Aiden and Peter's relationship be like moving forward?
Cardillo: After this episode, you'll see a little bit less about [Lauren (Bre Blair)] and more about how [Aiden] knows [her]. He knows Lauren because he was dealing her ADD medication. That's what Peter really learns in this episode is that Aiden is selling drugs. And it's something that I don't think Peter knew the extent of. Peter's interest in making sure that Aiden turns his life around and his guilt associated with ignoring Aiden for many years while Stella was sick is really going to kick into high gear after this episode.
Keith: It's a turning point too because for a couple of weeks now, Peter and Aiden got to have fun and sort of figure out and navigate the new relationship that they never really had before. Once the drugs situation comes to light, I think it's also going to jeopardize the father-son friendship. Peter's going to feel the need to step up and be a dad again. If your roommate is out there selling your ADD meds, they're not going to come down on you the same way your father would, so I think this sort of catapults us into them trying to figure out how to be father and son, roommates and friends–can you do all of those things?
How has your experience as actors on shows like Grey's Anatomy and The Suite Life on Deck influenced your approach to writing?
Cardillo: I think from a character perspective it effects mostly dialogue for us.
Keith: Yeah, dialogue is very important Erin and I. We come from a background of having to say other people's words, I think we understand a little bit more than some writers who haven't had that experience.
This episode serves as a midseason break. What can fans anticipate when the show returns on April 27?
Cardillo: We kind of structured this season a little bit like a movie, where the beginning was really act one of the story. Now we're really into the more dramatic emotional part of the story. There is a big event that comes up in Episode 6 that kind of kicks off the second part of the season, and is about dealing with a pretty big family crisis.
Keith: You'll get to see Stella grapple with not only finding meaning in her life, but what does she do with this second chance? Who does she owe to make the most of her second chances? Is it herself, is it her family, is it Wes? And trying to figure out how to respect all of these people who made great sacrifices for her, while being able to pursue what it is that makes her happy and independent of them. For Wes it's going to be figuring out how he fits into her life now that she's not sick. Peter and Ida (Gillian Vigman) too will finally have to face the dissolution of their marriage.
Life Sentence, Returns Friday, April 27, 9/8c, The CW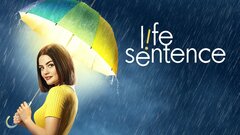 Powered by