Lucy Hale on Adjusting to New Show 'Life Sentence' After 'Pretty Little Liars'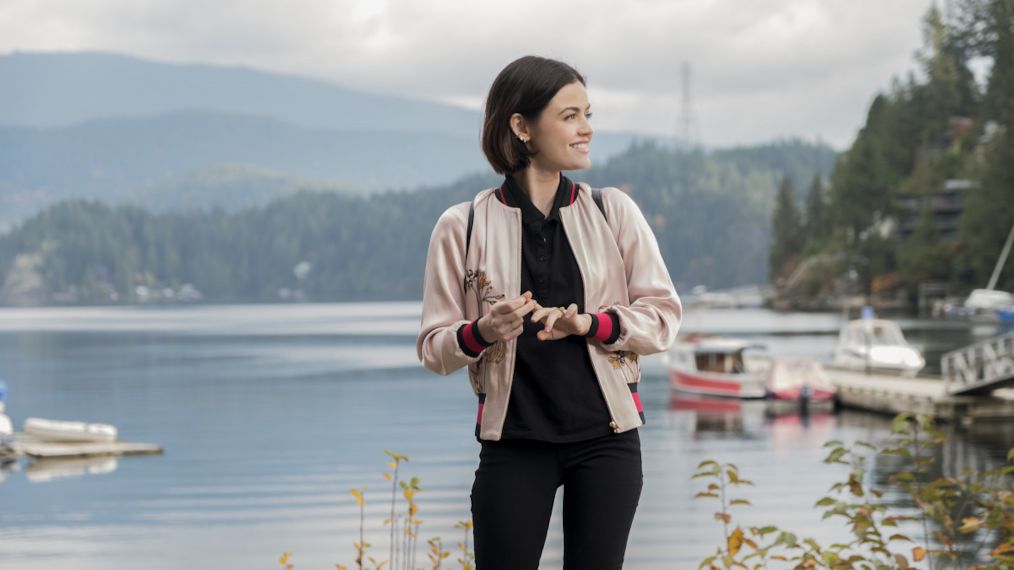 Having survived Pretty Little Liars' murderous A, Lucy Hale is ready to take on the Big C in Life Sentence, an offbeat family dramedy.
Hale stars as Stella Abbott, a young woman who gets a second chance at life after learning that she's beaten the cancer she's been fighting since childhood. The character is a lovely showcase for the Memphis native's charms and demonstrates the power of living like you're dying… even when you aren't anymore.
See Also
Find out where you'll next see Lucy Hale, Troian Bellisario, and the rest of the Rosewood crew.
Read on for our chat with the 28-year-old actress.
The script must have been special to inspire you to go right from seven seasons of Pretty Little Liars to another series.
Lucy Hale: During the last couple of months of Pretty Little Liars, I met with [executive producer] Bill Lawrence and [creators] Erin Cardillo and Rich Keith, who wrote the Life script. But doing more TV seemed a little overwhelming. Then we wrapped filming, I read the script and, within 30 minutes, I was attached to the show.
Now you get to do a different kind of drama! How does that feel?
I'm used to running through the woods and screaming and getting threatening text messages. [Laughs] It was really fun to get to play around with the comedy [here] too.
Yet there is some really heavy drama in the flashbacks to when Stella was sick. You do some really heartbreaking, grueling work.
There were some really grounding moments that were almost unbearable to play. Especially when I was watching Dylan Walsh, who plays my dad, having to look at his little girl dying of cancer. It just breaks your heart into a million pieces. When you don't know if you're going to wake up tomorrow, that's a whole new level of pain and drama. It took a little bit of soul searching, this one. I just wanted to do it justice, because I, knock on wood, have never ever had to deal with anything like this. I can only imagine how difficult it is.
See Also
They'll be joining Janel Parrish and Sasha Pieterse.
Had you even planned to do another series?
I knew that my next move was really important but I had no idea that it was going to be another TV show. You know, I read the script and I fell in love with it. It was just a world that I really wanted to live in and I wanted to bring this character to life. Coming from an ensemble show to a show where it's [heavily] resting on my shoulders is a little nerve-wracking, but I feel grateful for the opportunity. I'm excited for everyone to meet Stella and hopefully love her as much as I do.
The show's tone is so different from Pretty Little Liars, that must have been quite an shift.
Tell me about it! [Laughs] Not that I'm not grateful for the eight years I had on PLL… obviously I am. But after doing something for that long, it was really nice to step outside of that box and do a completely different show. This is, you know, on the opposite end of the spectrum. It was really fun to get to play around with the comedy and I have a voiceover aspect to show, which is fun. You're always hearing our internal monologue. She's really quirky and fun to play. It's been a nice little challenge
Stella really is kind of quirky.
She's a little off! [Laughs] She's out there, and I think it's partly because she was sheltered from the real world for so long when she was sick. Her family wanted to give her the perfect life, and once she gets a second chance, she finds that the real world is very daunting—it's not all cartoons and rainbows. I think Stella is discovering that, when she was dying, she knew exactly who she was. Now that she's going to live, she has no idea who she is.
You also seemed to have landed in a position where you still get to have the cutest costumes on TV.
I mean, am I the luckiest girl in the world or what? With Aria, I was like, 'I'll never have more fun with wardrobe,' but Stella's giving Aria a run for her money. They are pretty cute, I'm not going to lie. [Laughs]
See Also
TV Insider bids a solemn farewell to 25 shows that we lost in 2017.
You also have the horror movie with Tyler Posey called Truth or Dare coming out soon, right?
Oh yeah, Tyler and I were like Teen Wolf vs. PLL! It was a blast. That was a kooky movie to shoot, and I think it'll be a lot of fun to watch. It's very messed up, very twisted. [Laughs]
So eight years in Rosewood on the Warner Brothers lot, then you are all of a sudden in Vancouver. What was the biggest adjustment you had to go through?
Oh, the weather, let's be real. [Laughs]. It's a lot colder in Vancouver than in LA! But honestly, for almost 10 years of my life, I lived 15 minutes from where I worked. I'd wake up, I'd go to Warner Brothers lot and I'd go home. That was my life for basically my whole 20s.
Then, this show took me to a new city, a new character, with all new people and a different country. There was a lot of adjustment, but I felt like… I kind of felt like Mary Tyler Moore, like the world is my oyster. It was very exciting and it was a great metaphor for this new chapter in my life.
Life Sentence, Series Premiere, Wednesday, March 7, 9/8c, The CW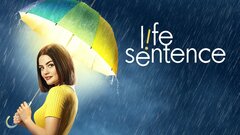 Powered by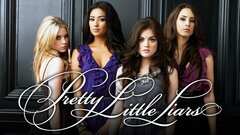 Powered by