'Fixer Upper' Series Finale: Saying Goodbye Chip & Joanna Gaines
"Are y'all ready to see your fixer-upper?" Those words got me hooked on home-renovation series Fixer Upper during Season 1 in 2013.
HGTV was on in the background, and I caught a glimpse of a cute couple revealing their overhaul of a dated '70s house. The "after" left me breathless: Plantation shutters! Exposed beams! Shiplap! I needed to know: Who are those people? And where can I buy shiplap?
See Also
Move over, 'Fixer Upper'—there are some new duos in town.
Those people—affable Texans Chip and Joanna Gaines—earned a permanent spot on my DVR thanks to their incredible talent. But it was their warm personalities that stood out to me. Chip and Jo shared a palpable, goofy affection that couldn't be faked. Check out their blooper reel below:
More importantly, they weren't flipping properties to cash in; they created homes for families and genuinely cared about the folks they helped.
When Chip and Jo sign off after assisting one last family (a musician and his wife who are moving to Waco), I'll get my Gaines fix with their spinoff series Fixer Upper: Behind the Design, a deeper dive into past episodes (it premieres April 10). The original, however, will always hold a special place in my heart… and on my DVR.
Fixer Upper, Series Finale, Tuesday, April 3, 9/8c, HGTV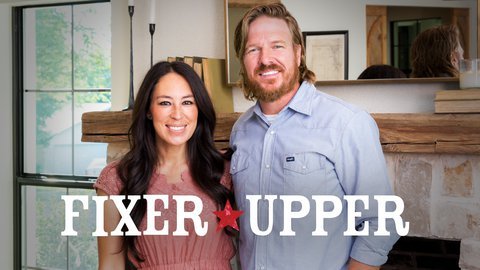 Powered by