Ask Matt: Is 'Prison Break' One Reboot Too Many? Plus: 'UnReal', 'Supergirl', 'Marvel's Punisher', 'NCIS' and More
Welcome to the Q&A with TV critic (also known to some TV fans as their "TV therapist") Matt Roush, who'll address whatever you love, loathe, are confused or frustrated or thrilled by in today's vast TV landscape. One caution: This is a spoiler-free zone, so we won't be addressing upcoming storylines unless it's common knowledge. Please send your questions and comments to [email protected] (or use the form at the end of the column) and follow me on Twitter.
Question: I just read that there are plans for a Prison Break event series, which seems unnecessary (the show itself went three seasons too long). Recently, there was the Heroes Reborn "event" series, which didn't gain much traction. With all the talk about there being too many TV shows to watch, why are networks digging up and reviving old shows? — Brian
Matt Roush: It's precisely because of the unprecedented clutter and overabundance of choices that networks are going back to their archives to revive shows like Prison Break, Heroes and—starting this weekend, you may have heard—a little show called The X-Files. Name/brand recognition is seen as a great marketing tool, although you'd think a dud like the Heroes reboot would give the networks pause. But in fact, that show had already lost its juice even before the original series ended, and there apparently wasn't that much of a desire to see it again. I agree with you about Prison Break (let alone the issue that the show presumably killed its lead character in the finale, although such minor details are easy enough to gloss over in a premise this preposterous), but Fox must have research about the franchise's international appeal, which is also what keeps 24 in play for a reinvention even without Jack Bauer. At some point, there will be diminishing returns for these returns to TV's past, but the prospect of cashing in on our nostalgia for the shows we used to love is at the moment too tempting to ignore.
---
UnReal Diversity Becoming More Real
Question: What do you think of the creators of Lifetime's UnReal casting an African-American man as their next suitor for their fictional Everlasting dating reality show? I think it's a pretty bold move on their part, which will probably inspire the producers over at the real reality dating shows, The Bachelor/Bachelorette, to cast a black bachelor/bachelorette! And what do you think about the creators and producers behind UnReal making Season 2 also about the "men's movement" vs. the women's movement? I'm kind of cautious about this storyline (though it's still too early to tell) because I'm afraid that they'll make the male characters on the show look like sexist male chauvinist pigs—even though Jeremy had his heart broken by Rachel, and according to the show's creators, will come back very angry at her over another messy breakup they had together. I wish the writers would let him just eventually move on to another woman already who won't treat him like crap, the way Rachel did over and over again! The powers that be behind UnReal also said that Freddie Stroma might come back for Season 2 as last season's Everlasting suitor, Adam, to resolve his storyline with Rachel. Do you think that will happen despite the fact that Freddie has joined the cast of Game of Thrones? — Chris
Matt Roush: Not sure if it was cause and effect, but ABC has suggested that a minority Bachelorette is being considered for this summer's season, so I guess that's progress, if there's such a thing on this. I definitely think it's a good thing for UnReal, and everything the producers have said regarding the second season makes me eager for its return. Your concern that the show will paint the male characters in an unflattering light doesn't bother me, because one of the joys of UnReal is its willingness to show everyone's flaws: male, female, producer, contestant. Regarding Adam returning in the new season: If his schedule could be worked out, I'd be happy to see him come back, but I was content with how his story played out last year. I would imagine there will be plenty of new obstacles and temptations for Rachel in the season ahead.
---
Whatever Happened to "Secret" Identities?
Question: So what is it with every superhero show having their identities revealed to the bad guys in the first season? I know in this day and age we are saying, "How can they not figure out that Barry is the Flash, Oliver is Arrow, or Kara is Supergirl?" but that is towards family. However, what is with all the bad guys knowing who they really are—most recently (spoiler alert) who just found out that Kara was Supergirl last week. I mean, really, even though I wasn't expecting that and how it is pretty obvious for anyone who can put two and two together if they just ask her to take off her glasses and let her hair down. What is the point of having a secret identity if they will let, everyone (good and especially bad) know who the superhero is? Again, ruling out core family/group members. — Henry
Matt Roush: Even with your caveat, I was amazed how many people knew Kara's secret by the end of the first episode. This aspect of any superhero story is almost always problematic, and has been since the earliest days of Superman, when even as a kid it was hard not to wonder why no one could divine the Man of Steel behind Clark's glasses. Storytelling moves much faster on TV nowadays, which may account for why twists such as these occur sooner than they ever used to. The real issue is where the story goes from here and how that knowledge plays out.
---
Is Daredevil "Punish"ing Itself with Spinoff?
Question: Netflix recently announced they're developing a Punisher series (based on the Marvel comics). Considering that the Punisher is seemingly being set up as the main antagonist for Daredevil's second season (which won't be released until March 18), doesn't this mean that Netflix basically spoiled Daredevil's season, given that we now know the Punisher (played by The Walking Dead veteran Jon Bernthal) survives the season—assuming the series isn't a prequel, of course? CBS did the same thing last fall pre-announcing that Sheldon and Amy would consummate their relationship (before they were even back together), but that one didn't seem as big of a spoiler, since it was fairly evident that Shamy would be a couple again. Why would a network intentionally spoil their own shows with their marketing? — Scott
Matt Roush: Without knowing exactly how the Punisher character will play into Daredevil's second season, and not knowing the comics (I have trouble enough keeping up with TV), I wouldn't have assumed it's that much of a spoiler to announce that a character being introduced in one show is being set up to carry his own series. That's how it usually works. But this does illustrate a problem that comes from everyone having to know everything about the industry. Netflix could have tried to keep it quiet that they were building a show around this character, played by a fairly prominent TV star, until Daredevil's season had launched. But it probably would have leaked anyway. And given the intense interest in Netflix's ongoing dealings with the Marvel brand, they'd probably see it in their best interest to put the word out to stimulate buzz for the new season of Daredevil. Same applies to The Big Bang Theory, which saw a ratings spike for the December episode when Amy and Sheldon spent the night together. I'm not a fan of spoilers, but in this case, spreading the news built anticipation for a major event in these characters' lives, and it paid off. (Helped that the episode was terrific as well.)
---
Can NCIS Survive Without Tony?
Question: I don't presume to speak for all NCIS fans, but I do know from what I've seen on Facebook, Twitter and various sites, there are fans who still miss Ziva, as portrayed by the exotic, talented Cote de Pablo for eight years. That's quite a long time to stay on a show, as you answered in your most recent post about Michael Weatherly. Her departure certainly shocked and devastated people, just like Michael's announcement that he was leaving after this season. I will miss Michael on NCIS, just like I miss Cote, and I wish him the best of luck as he moves onto the next chapter of his life. My question: Can the show handle losing two co-leads in less than three years, and how much longer can they keep doing the show without the plots/stories feeling repetitive? The biggest reason why I loved this show was the amazing chemistry among the ensemble cast, especially during Seasons 3 to early 11. I feel like the show has been losing steam since Ziva left, and now that Tony's leaving, there will be very little "steam" left in the bullpen. Eventually, even comfort food shows end, but will anybody care when this show does? — Marla
Matt Roush: Fair and excellent question. I have no doubt that however NCIS opts to move on post-Tony, change will not be accepted readily (thankfully, the anti-Bishop forces have quieted down as of late, perhaps figuring that we all know by now that there was no replacing Ziva). But the show is still simply too big for CBS to let go just yet. A diminished NCIS is still going to do better than most shows on TV, but at some point, probably in the not-too-distant future, the people in charge will need to accept the fact that it's just not the same without these key characters, and at that point they'll have to decide if they want to go out on a high (if that's even still possible) or just limp to the finish the way ER did after 15 seasons of ultimately terminal turnover.
---
Are We Crazy To Hope for Girlfriend's Future?
Question: You are the critic I go to first when I am choosing what shows to watch. I really appreciate reading your reviews. I have kind of fallen in love with Crazy Ex-Girlfriend even though I'd thought I would hate it from the advertisements. Do you think there is a chance for it to get a second season, given that it is on The CW and Rachel Bloom won a Golden Globe? I'd really like to see what happens with those characters. — Kristi
Matt Roush: The last two weeks have been very good to Rachel Bloom, who now has a Golden Globe and a Critics' Choice Award honoring her fearlessly funny work on this extremely low-rated show. From all accounts, The CW adores the show and they have to be proud of their star/creator, but if the publicity boost from these wins doesn't translate to more viewers when the show returns this Monday and beyond, it could still be a tough and painful call come May. Hoping for the best, but even as a charter member of the Crazy fan club since I saw the first clips last spring (yes, I ate the giant pretzel), I don't see this as a show that could run indefinitely. A second season, though? Absolutely.
---
Do Sweeps Months Still Matter?
Here's a question I've been pondering recently: When I was a kid, the TV schedule was predictable. Shows would launch in mid/late September. You'd have a month or so of new episodes, a random repeat or two. Then November would be sweeps. Some repeats mid-December through mid-January, new episodes in February (usually with dramatic overtones, character deaths, etc). March/April would be repeats, then you'd have the May sweeps. Given that we're including streaming channels like Netflix and Amazon into the mix, and seasons are split (Marvel's Agents of S.H.I.E.L.D. not even returning until March), how important are the November, February and May sweeps? — Veronica
Matt Roush: Obviously, the sweeps months are not as critical or as noticeable as they used to be, but consider that the Super Bowl, Grammys and Oscars now all take place within February to maximize ratings, so it's still a thing. And most shows that aren't on hiatus will air originals through the month, with very few repeats. The real issue is less about whether sweeps matter as much as the fact that there's almost no time anymore (except maybe between Christmas and New Year's) when networks can afford to take it easy. Which is why even a monster hit like Fox's Empire can take February off (it won't be back until almost April) to ensure originals will air to the end of the season. We're now getting used to network shows splitting their seasons the way cable shows do, with schedules always in a state of churn and new shows premiering all around the calendar. (I've never known a busier January.) The predictability you refer to, I'm thinking a bit nostalgically, is very much a thing of the past.
---
Lightning Round
Question: Is WGN America's Salem getting a third season? – Wollehuff
Matt Roush: Yes. Production just started (no air date yet), and it's only going to get freakier, with Marilyn Manson, who co-wrote the show's opening theme song, joining the cast as the town barber-surgeon. Shades of Sweeney Todd?
Question: Any more episodes of Longmire from Netflix? — B. Madzinski
Matt Roush: Most definitely, just can't say when you'll see them. The problem with shows on Netflix and Amazon is they won't air a season until all of the episodes are ready to drop at once. Takes longer, and we end up burning through them so much faster.
That's all for now, but we'll pick up the conversation again next week, so please keep sharing your thoughts on new and returning series and other TV matters. I can't do this without your participation, so send questions and comments about TV to [email protected] or shoot me a line on Twitter (@TVGMMattRoush). Or submit your question via the handy form below: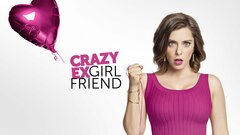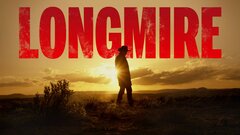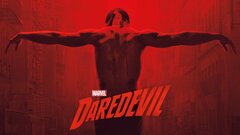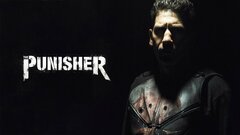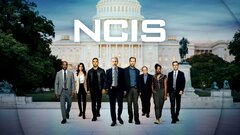 NCIS
where to stream