Fox Reviving '24' as '24: Legacy', With An All-New Cast and Storyline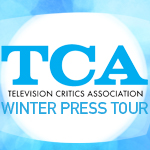 UPDATED (with new details): The 24 clock has been re-set.
Fox has ordered the pilot 24: Legacy, which is being eyed as a new series in the 24 franchise, featuring an all-new cast. The network made the announcement Friday during its day at the Television Critics Association press tour.
The new series will include the original 24 hallmarks such as the real-time format, including split screens, interweaving storylines and each episode representing one hour in a day.
According to Fox, "The project will revolve around a military hero's return to the U.S. and the trouble that follows him back—compelling him to ask CTU for help in saving his life, and stopping what potentially could be one of the largest-scale terror attacks on American soil."
Fox Entertainment chairman Dana Walden told reporters the show would include a character named Eric Carter, as well as a female co-lead who is the former head of the CTU.
"It doesn't feel like it is fully replicating the original, how much Jack Bauer carried by himself," Walden said. "There is a time jump, this is a new organization, a new CTU, a completely different story in terms of the special ops group we're focusing on. It's a contemporary-feeling story, about the potential to activate sleeper cells in the U.S. and radicalize Americans."
Fox is looking at diverse casting for Carter, who will be African American. "That will be our first efforts in casting," said Fox Entertainment chairman Gary Newman. "As always, we'll cast the best actor we can find. But in bringing 24 back we want to create some distinction and make this feel different than Jack Bauer's 24. Having a diverse actor in that lead role would be helpful."
Original 24 executive producers Howard Gordon, Manny Coto and Evan Katz will continue with the new 24 iteration, which comes from 20th Century Fox TV, Imagine TV and Gordon's Teakwood Lane Prods.
Kiefer Sutherland, who famously starred as Jack Bauer in the original 24, and 2014's summer event 24: Live Another Day, will not star, but Newman said the network and studio have approached him about some sort of behind-the-scenes involvement. (Fox's initial announcement inadvertently listed Sutherland as an executive producer, but he is not.)
"We have been having conversations with Kiefer, he's very supportive of this," Fox Entertainment chairman Gary Newman said. "Whether he will be an executive producer on this show hasn't been decided. We would love nothing more than to have him involved."
Sutherland is committed to a new ABC series, however. "Clearly if he were involved on 24 as a producer it would have to be on a limited basis because of that," Newman added.
A 24 revival has been on the boards for a while. Fox executives also addressed the show's evolution this summer: "We would love to have Kiefer back," Newman told us in August. "We went to him first, but it's not something he wants to do at this point. He encouraged us to continue and look for a way to bring the show back. It has the clock and the time element."
As for the new lead character, Newman said at the time, "I don't know whether we'll see any old characters or not. It would not surprise me if it were a total reset in terms of the characters."
24 originally aired from Nov. 6, 2001 to May 24, 2010, and won the Emmy for Outstanding Drama Series in 2006. Joel Surnow and Robert Cochran created the show.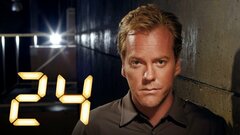 24
where to stream
Powered by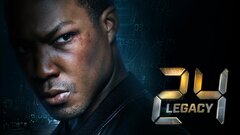 Powered by