Ask Matt: Why Does 'SVU' Keep Torturing Olivia? Plus: 'The Good Wife', 'Rectify', 'Playing House' and More
Welcome to the Q&A with TV critic (also known to some TV fans as their "TV therapist") Matt Roush, who'll address whatever you love, loathe, are confused or frustrated or thrilled by in today's vast TV landscape. One caution: This is a spoiler-free zone, so we won't be addressing upcoming storylines unless it's common knowledge. Please send your questions and comments to [email protected] (or use the form at the end of the column) and follow me on Twitter.
Question: I have been a fan of Law & Order: SVU since the beginning, to the point where I still watch the endless reruns (but only ones that feature Chris Meloni). However, I have been very disappointed overall this season. Last week's episode made me wonder why the creative team feels the need to keep putting Olivia Benson in situations where she winds up being tortured or assaulted in some way. I am not over the whole William Lewis storyline, and now Olivia is getting beaten up again and made to listen to a teenage girl being raped? What's the deal? — Felicia
Matt Roush: Had much the same thought when I found myself watching (I'm not sure why) last week's episode in my occasional revisiting of the long-running show, which is hardly a weekly habit anymore. The series obviously wants to keep Mariska Hargitay front and center as often as possible despite Benson's promotion, but the laziest way to do it is to keep putting her in these situations of extreme and violent peril. Still, I found myself watching to the end to see how she got out of this weird hostage crisis.
---
Put Wife Back in the Courtroom, and Don't Go, Tony!
Question: I don't want The Good Wife to end, but I do want it to get back to its core of working trial cases. This constant political nonsense is boring and overdone. I'd love to see Matthew Goode back as a love interest for Alicia, and she needs to start divorce proceedings. That would be a great full season. Now, as for Tony's departure from NCIS: I hate it. He is the center of the humor for this show. I don't understand why Michael Weatherly wants to leave a No. 1 show unless he gets his own show. This usually doesn't end well. — Peggy
Matt Roush: Agreed about The Good Wife, and Sunday's episode was a great return to form with a very entertaining case—and I'm hoping Alicia and Lucca take Cary up on his offer (which I sort of predicted) to join the firm. I enjoy the show much more when these characters (Alicia, Cary, Diane, etc.) are working on the same team than at contrived cross-purposes. If this does turn out to be the final year, I'll be curious if Alicia takes steps to make a public break with Peter, now that his (ridiculous, I agree) presidential ambitions are over. Haven't heard anything about Matthew Goode returning—he's obviously finished his commitment to Downton Abbey already, and you won't want to miss his return to that show, coming up very soon—but again, if the show is going to end, we need to leave Alicia in as happy or at least hopeful a place as possible.
Regarding Michael Weatherly's departure: It's not like he hasn't given a major chunk of his life to the show, and with his contract up, he has decided to move on, while staying in business with the network that put him on the map. The show and its fans will miss him, more than any previous departure I believe, but this is not an unusual circumstance, and this team stayed together longer than many (think of how much of ER's cast had scattered by its 13th year). He may never find another role as rewarding as Tony, but I can't blame him for trying.
---
In Praise of Concluding, Not Canceling, Rectify
Question: Something really surprising happened to me recently. Your site announced the impending ending of one of my favorite shows, and I thought to myself, "Oh, good." I'm talking about Rectify, and no, I haven't turned on king-of-the-slow-burn Daniel and his extended clan of family, friends and frenemies, I just found myself feeling a sense of relief that more than outweighed the disappointment. I think it had something to do with the wording in the story, "Rectify to Conclude with Season 4."
This new feeling started to spill over to news of other favorites' potential endings (The Good Wife, Castle), and I recognized, for me, there's been a sea change in my relationship with shows. The idea of a show "concluding," as opposed to being "canceled," seems to imply that the forthcoming end is more just a natural part of the story's evolution, which can be satisfying to embrace. There's been a lot of talk about final seasons and episodes and "getting it right," and now I find myself hoping that great shows will learn to bow out gracefully. It's of course worth noting that the storytelling in Rectify is unique even by today's Peak TV standards, and in the wake of Netflix's Making a Murderer is more relevant than ever (and also leaves open the possibility for a realistic downer of an ending—and side note: I'm surprised more of the parallels between the fictional show and doc aren't being discussed—perhaps when it returns for its final season).
The opportunity to say that this is one complete story from beginning to conclusion makes me hopeful that more shows will continue to follow this model, and that we as viewers can embrace the notion of the "conclusion." The way that shows can live on with streaming services (I'm still a regular viewer of Parks and Recreation) allows these shows to feel more like books being stored on a shelf than disappearing into the ether, in hopes they land somewhere, someday in syndication. So for 2016, here's to fewer cancellations and more conclusions! — Aaron
Matt Roush: More a mini-essay than a question, I know, but a terrific subject well argued, and I would think most serious viewers would agree that even at the risk of losing a favorite series sooner than one would like, it's always better for it to end on its own terms. I also appreciated the word "relief" being used here, because it also lessens anxiety for fans of low-rated bubble shows like Rectify to know that it's not going to just end without its creative team preparing the exit strategy.
---
We'll Still Be Playing House
Question: Happy New Year! I have been trying to check the renewal status on Playing House on USA and cannot find any info, so I am turning to you, my fave columnist, for an answer! — Pat
Matt Roush: This question obviously arrived before USA made its announcement of a most welcome pickup in their TCA presentation, but given how much news has been generated over the last week or so, I'm happy to share the good news. USA adopted an aggressive multi-platform, On Demand strategy to promote Playing House in its second season, and it looks like they're planning a similar approach for the third season to keep cutting through the clutter and generating buzz for this wacky show.
---
A Clarification, and Premiere Date, for Bosch
Question: I share your enthusiasm for Bosch, and would compare it more to Justified than the episodic traditional shows your Canadian reader referenced. That said, Harry Bosch, as I'm sure you know, is not a "P.I." in the show, he is an LAPD detective. There are about 20 cop books before we get tot that stage in Bosch's career. Cheers. — David
Matt Roush: You're right, I should have made that more clear in discussing the show, not just his career status but the more serialized nature of the story being told, reflecting the character's genesis in a very popular book series. But the main reason I'm returning to the subject so soon is that the day this item was published, I got a mailer informing me that Amazon has slotted the second season of Bosch to begin March 11. So there's time for those so inclined to catch up.
---
What's With the Modern Family No-Show?
Question: Why is Modern Family a repeat this Wednesday when everything else is new? This is the second time this season! – Shamus
Matt Roush: Haven't a clue as to the why, as I haven't heard anything about Modern Family falling behind on production, but with a 24-episode cycle, ABC may be holding some Modern Family originals to air during more competitive weeks than the middle of January. Honestly, I was a bit surprised to see the rest of the shows in the ABC Wednesday comedy lineup airing their third original episode in a row this time of year. Next week, they're all in repeats.
---
A Host's Boredom Can Be Contagious
Question: The only thing worse than watching a boring awards show is being told just how boring it is by the host. Did anyone prepare a Golden Globes speech besides Leo? It was as if nobody cared about these awards this time around. Hoping the Oscars is more entertaining. Someone tell Chris Rock not to pull the same shtick. — Rachel
Matt Roush: Given the state of the Oscar nominations, with no actors of color being nominated this year, I have a feeling Chris Rock will be the opposite of disengaged. Let this be the last word on the Globes for now, but I felt much the same way as you about Ricky Gervais's tired act of utter disdain. Time for the Globes to move on.
That's all for now, but we'll pick up the conversation again soon, so please keep sharing your thoughts on new and returning series and other TV matters. I can't do this without your participation, so send questions and comments about TV to [email protected] or shoot me a line on Twitter (@TVGMMattRoush). Or submit your question via the handy form below: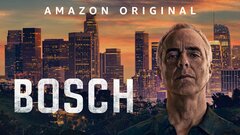 Bosch
where to stream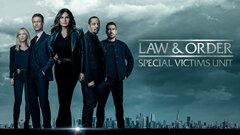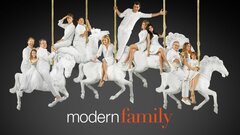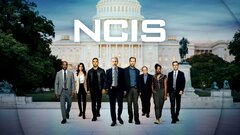 NCIS
where to stream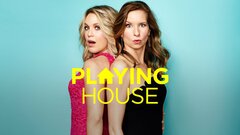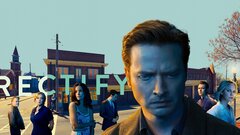 Rectify
where to stream