'Westworld': The Hosts Fight Back in a New Full-Season 2 Trailer (VIDEO)
With less than a month to go before Westworld's highly-anticipated Season 2 premiere, HBO has gifted viewers with a very special treat: a fabulous full length trailer.
Extending beyond the show's initial Super Bowl teaser in February, Westworld's newest trailer dives into the origins of the park itself and hints at the world beyond its borders.
The opening scene features Dolores (Evan Rachel Wood) and Bernard (Jeffrey Wright) and they are talking about dreams. "What does it mean?" she asks Bernard. "Dreams don't mean anything, Dolores," he answers. As Bernard reads her face, he says, "that answer doesn't seem to satisfy you."
"Because it's not completely honest," she states in response leading us into an impressive and revealing trailer. After discovering consciousness in Season 1, Dolores and her fellow hosts are on a clear mission—a reckoning is coming.
Death and destruction is all around as the falsities of Sweetwater are turned into an all too real nightmare. Maeve (Thandie Newton) is still looking for her daughter and she's not taking no for an answer as are the rest of the hosts.
"Here we are, a kind that will never know death, and yet we're fighting to live," Dolores declares. "There is beauty in what we are," she tells Bernard.
"It's us or them," is the mentality of the chaos occuring both in Westworld and the worlds beyond. Fans get a sneak peek at the parks beyond Westworld as well as the outside world—or at least that's what it seems. Check out the full trailer below for all of the insane action it promises.
Giving plenty to digest, this latest Westworld Season 2 preview is sure to satisfy fans until the premiere this April.
Westworld, Season 2 Premiere, Sunday, April 22, 9/8c, HBO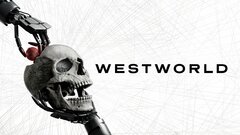 Powered by