'Station 19' vs 'Chicago Fire,' 'RuPaul's Drag Race' Revs Up, Jordan Klepper 'Chaperones Democracy'
A selective critical checklist of notable Thursday TV:
Station 19 (9/8c, ABC): Transplant the Grey's Anatomy formula into a Seattle firehouse, and Station 19 is the predictable yet effortlessly diverting result. A female professional (Jaina Lee Ortiz as Andy Herrera, introduced earlier on Grey's) establishes the tone in a voice-over, also setting up the metaphor-du-jour of the station's unused pole ("Nobody wants to get stuck"). Everyone's so eager to slide down that pole you'd think you were watching Showgirls with hoses. The cast is classic Shonda Rhimes, matter-of-factly reflecting a progressive blend of genders, races and sexual orientations. All are very gung-ho about the job, including Grey's refugee Ben Warren (Jason George), the former cocky surgical resident who's not used to being called "New Guy." ABC launches Station 19 with back-to-back episodes—only the first was available for preview—and it's already overstuffed with professional crises and personal triangles. But hey, it works at Grey Sloan Memorial, so why not here?
Chicago Fire (9/8c, NBC): Reminiscent of the days when the broadcast networks ruled the TV universe, and scheduling gamesmanship was still an art, NBC aggressively attacks the Station 19 premiere by expanding its Chicago Fire franchise with back-to-back hours in direct competition—as if to remind everyone that there's already a mediocre firehouse soap opera on Thursday nights.
RuPaul's Drag Race (8/7c, VH1): They've been working it for a decade, so let the celebration begin for Season 10, as RuPaul and a new cast of uninhibited queens strut their stuff in hopes of not having to "sashay away." Reveling in the contestants' campy monikers is half the fun: Asia O'Hara, Aquaria, Blair St. Clair, Dusty Ray Bottoms, Eureka O'Hara, Kalorie Karbdashian-Williams, Kameron Michaels, Mayhem Miller, Miz Cracker, Monét X Change, Monique Heart, The Vixen, Vanessa Vanjie Mateo and Yuhua Hamasaki.
Innocent (streaming on Sundance Now): Bless the British for being able to tell tight, taut mysteries in just a handful of episodes. (If this were a Netflix original, it would probably go for 10 hours instead of a mere 4.) This import, streaming weekly on Thursdays through April 12, is off to a strong start, opening with David Collins (The A Word's Lee Ingleby) being released from prison on a technicality after serving seven years for the murder of his wife, a crime for which he continues to proclaim his innocence. Few on the outside are buying it, including the in-laws who are sheltering his conflicted children. As David adjusts to his new life and a homecoming clouded with hostility, Innocent is like Rectify as a whodunit melodrama, with the suspect chasing leads while a detective (Angel Coulby) reopens the investigation.
The Opposition With Jordan Klepper (11:30/10:30c, Comedy Central): The satirical alt-media spoof travels to Maryland to get a first-hand look at the student-led gun-reform movement, just days before the March for Our Lives rally in nearby Washington, D.C. Jordan Klepper visits and films from the home of a Rockville, MD. high school student organizer and stops by a Baltimore high school to speak with student activists. "Adults should step in and do what they do best … nothing," Klepper snarks in a press release, explaining this timely field piece.
Inside Thursday TV: After a flurry of upsets, the NCAA Championship college basketball series goes into the Sweet 16 round, with games played in prime time on CBS and TBS. … A store war ensues on NBC's Superstore (8/7c) when Jeff (Michael Bunin) leaves Cloud 9 for a job at Target, and Glenn (Mark McKinney) fights back by trying to poach Target employees. … Freeform's Beyond (8/7c) wraps its second season, with an attack hitting close to the Matthews home. … In one of the more promising sync-offs in Paramount Network's Lip Sync Battle (10/9c), Michael Bolton goes up against Saturday Night Live's Pete Davidson.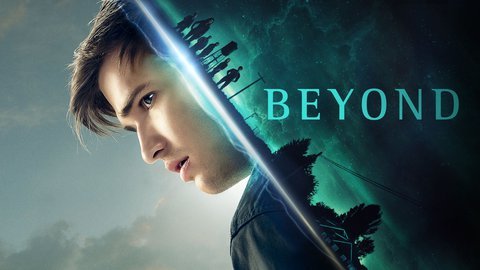 Beyond
where to stream