Titus Welliver Talks Embracing His Bad Guy Roots in 'Chicago P.D.' Guest Spot
Titus Welliver may be playing a cop on Amazon's Bosch—returning April13; check back here soon for the actor's thoughts on that show—but the actor has a long and respected list of villains on his resume.
Among those villains are: an IRA thug on Sons of Anarchy, a brutal bagman on Deadwood, a ruthless politico on The Good Wife, and though he prefers to call the character "profoundly misunderstood," Lost's Man in Black/ Smoke Monster.
On Chicago P.D.'s Wednesday, March 21 episode, the bad is back. TV Insider spoke with the actor about his guest spot on the Dick Wolf cop show.
You play a drug dealer named Ron Booth. How did the role come about?
Titus Welliver: Eriq La Salle, who is a producer/director on the show, is an old friend. We did a movie of the week together close to 20 years ago. He told me that he had wanted to bring me in for a role but wanted to wait for the right thing. He sent me the script and it really is an interesting character. I told him that I don't want to do a lot of mustache twirling, but Booth is a very dangerous guy. Jason Beghe, Elias Koteas and Jon Seda, who play police, are all old friends, so naturally I have no scenes with them. I got to work with Jesse Lee Soffer (Jay Halstead) and my storyline is really connected directly to Tracy Spiradakos' character Detective Hailey Upton.
What's Upton's relationship with Booth?
The background is that, when she worked undercover, she was working a case that involved Booth. They have a very dark, scary, unpleasant history. She's sort of reticent about discussing it with her colleagues because it's a very painful and dark period. Stuff unfolds.
How does Booth get involved with the Intelligence Unit?
He's just come out of prison after serving three years for a drug offense. He's back in the business but he's careful and paranoid. When Upton shows back up on his radar, there's a mistrust yet a gravitational pull towards her.
Had he hurt Upton in some ways? Does she hate him?
Yeah, he did and she does. This was really Tracy's episode. She's a dear, dear woman, very gifted and an absolute pleasure to work with. She and I got on very well; we laughed a great deal to break the tension of the story.
Does he now know she's a cop?
He does not know that. Since Upton's not forthcoming with information, her involvement with Booth raises eyebrows among her colleagues. He's dealing methamphetamines, but he's not a guy who drives around in a BMW with gold grill works. You could walk right by him and not notice him. But there's also a level of intensity. If you were in a traffic altercation with him and he got out of his car, you would either drive away fast or get out of your car and run! There's malevolence about him.
See Also
Plus, more on DA Jack McCoy (Sam Waterston)'s big return.
What's the key to playing a villain well?
For me, it's not to perceive him as a villain. I always steer clear of that. By the way, I never considered the Man In Black [on Lost] as a villain. I always felt like he was a profoundly misunderstood character, thrust into a position he didn't want. He didn't ask to be immortal. And then, if you look at a guy like Glen Childs on The Good Wife, he a duplicitous guy, a political animal that saw an opportunity and used it against an opponent—in that case, Alicia (Juliana Margulies) and Peter Florrick (Chris Noth).
I wouldn't operate that way, but if you're going to portray that character, then portray the humanity. Even when their actions are profoundly evil, I would try to understand the pathos of that character. You don't have to make apologies for the character, but you should dig into why he's going to plant a hydrogen bomb in a plant. What makes that character lack any kind of a moral compass? You have to consider that in playing Hitler as a psychopath, he must have somehow believed that what he was doing was saving Germany.
Chicago P.D., Wednesday, March 21, 10/9c, NBC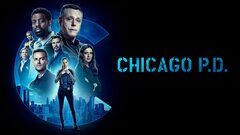 Powered by