Tiffany Haddish Set to Host the 2018 MTV Movie & TV Awards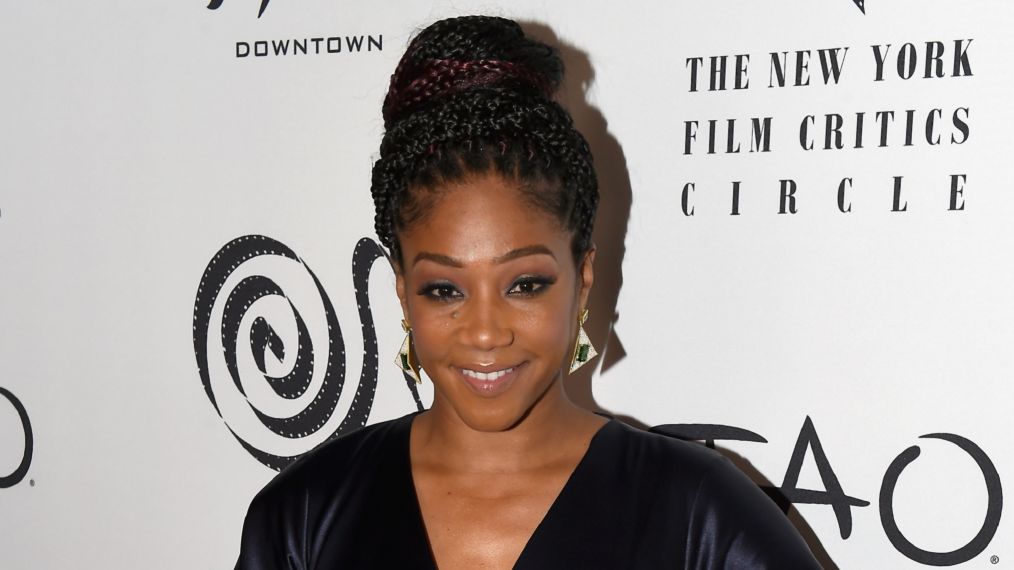 It's official, the 2018 MTV Movie & TV Awards have a host and it's none other than funny girl Tiffany Haddish!
In addition to the new host, MTV announced the awards show will air on June 18, which is surprisingly a Monday. In recent years, it's been broadcast on Sunday evenings.
See Also
The new 2017 MTV Movie and TV Awards' will air live on May 7.
Haddish's breakout role was in Girls Trip, but it was her hosting duties on SNL last fall that made her a household name. There's no doubt that she can make people laugh, but we are definitely excited to see what she has up her sleeve. Last year's host Adam DeVine did a whole Beauty and the Beast opening number including a Mrs. Potts-inspired ensemble sported by his Pitch Perfect costar Rebel Wilson.
The possibilities are endless for June 19's big event. Maybe she'll include some of her Girls Trip co-stars like Queen Latifah (Star), Regina Hall, or Jada Pinkett Smith. Or maybe she'll make a reference to her New York Times bestseller, The Last Black Unicorn, which has earned rave reviews.
See Also
Actors from 'Shadowhunters,' '13 Reasons Why,' and 'Stranger Things' all turned out for the newly branded MTV Movie & TV awards.
Either way, we know Haddish will bring the funny, but if you can't wait until then, can catch her in Tracy Morgan's new TBS show The Last O.G., premiering on April 3, the sitcom is about an inmate released on good behavior after 15 years behind bars. Of course, hilarity ensues when he returns to his old neighborhood in newly gentrified Brooklyn. Haddish will play the role of Shay in the show created by the people behind Vice Principles and Key and Peele.
The 2018 MTV Movie & TV Awards, Monday, June 18, MTV