WATCH: Wendy Williams Announces Graves' Disease Diagnosis, Hiatus From Show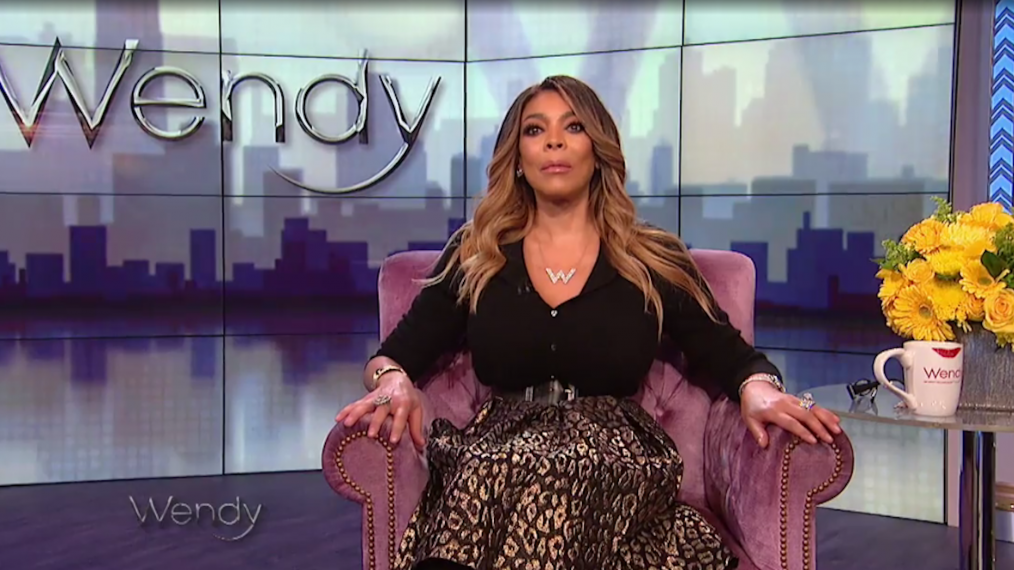 UPDATE (3/7/2018):
Wendy Williams revealed she will be returning to host her daytime show on March 19 after a taking a brief hiatus to focus on her health.
The TV personality took to Twitter to announce the news. She also revealed in the meantime Jerry O'Connell is acting as her replacement.
Hey @MrJerryOC thanks for being my guest host while I'm out getting some much needed rest. See you all Monday, March 19th! XOX, Wendy

— Wendy Williams (@WendyWilliams) March 6, 2018
Williams has been open about her struggles with hyperthyroidism and Graves' disease. Under doctor's orders, she's currently taking a 3-week from her show duties.
ORIGINAL STORY:
Wendy Williams announced she's taking a short hiatus from hosting her daytime show The Wendy Williams Show to focus on her health. She revealed she's been diagnosed with Graves' Disease, an autoimmune disease that affects the thyroid.
She made the announcement on Wednesday that her doctor advised she take a break from hosting. She told her audience, "My doctor has prescribed—are you ready? As of today, three weeks of vacation. What? Who are you? I was pissed."
She joked, "I'll be back in two. I'm not an heiress—who is going to pay my bills? Are you serious? I'm just saying, I come from working class."
See Also
The host of 'The Wendy Williams Show' thanked fans and colleagues for their support after the scary on-air incident.
"Wendy is a true champion and has never missed a day of work. But her health and well-being must be put before all else," a show rep told People magazine in a statement. "Wendy has been openly dealing with her Graves' Disease for many years in addition to hyperthyroidism. Yesterday, Wendy's doctor prescribed a necessary three weeks of rest to get her levels and medication in sync. The show will be in repeats during this unplanned hiatus. A live show was produced today so that Wendy could speak directly to her fans and explain her condition."
This announcement comes after the 53-year-old already canceled multiple shows last week because she was suffering from "flu-ish" like symptoms. And on Halloween, the TV personality fainted on live TV. She believed it was because she overheated in her ornate Statue of Liberty costume.
Williams said of the incident the next day: "My blood pressure was fine, my heart rate was fine, everything was fine." The paramedics did treat her for dehydration and low electrolytes.
Watch her announcement below: