Ask Matt: A 'This Is Us' Marvel, Discovering 'Schitt's Creek,' 'Grey's,' 'Dark Shadows' Ripe for Rebooting, and More
Welcome to the Q&A with TV critic (also known to some TV fans as their "TV therapist") Matt Roush, who'll address whatever you love, loathe, are confused or frustrated or thrilled by in today's vast TV landscape. One caution: This is a spoiler-free zone, so we won't be addressing upcoming storylines here unless it's already common knowledge. Please send your questions and comments to [email protected] (or use the form at the end of the column) and follow me on Twitter. Look for Ask Matt columns on most Tuesdays and Fridays.
How Timely Was This Is Us?
Question: I know in this age of technology anything is possible, but how did This Is Us get footage from the Super Bowl that played the same night as the episode aired on a TV in the background toward the end of that episode? I guess my question is better phrased: How did they have time to get it in that episode? — Jeffrey
Matt Roush: That was a nifty trick, wasn't it? Especially in an episode that dealt in part with an ancient VHS player nearly eating up Kate's beloved tape. (Remember those days?) I've watched a lot of rough-cut screeners over the years in which actors play scenes with either computer or TV screens in the background in green screen, with graphics to be filled in later. That's what happened here, and the technicians copied a bit of footage from Sunday's game to insert digitally, adding to the realism of the moment. Exactly how they do things like this is beyond my pay grade, but I was also impressed. And kudos for noticing it, while others were probably still wiping their eyes from the latest crying jag.
---
Why Air This After the Super Bowl?
Question: Who was stupid enough to schedule the most waited-for episode of This Is Us at 10:30—in actuality, 10:45 ET—on a Sunday night after the most watched game of football? Most fans were either at the game or ready to celebrate (or not). A great way to disrespect the show's faithful fans. I wonder what Rebecca, Jack and the rest of the family would have said if they were asked. — A great fan of This Is Us and also your TV Guide, Carolyn
Matt Roush: Glad to know you're a fan, but in this case, I'll have to disagree, and not just because the post-game episode of This Is Us scored the highest ratings for any episode of anything after a Super Bowl in six years, with an average 27 million viewers. I would imagine the fictional Pearsons would consider it an incredible honor for their story to be told on what was Jack's favorite night of any given year (except for that last one).
I get that airing a tear-jerker following a marathon night of hype, sports and entertainment could be seen as counterintuitive, but this felt like an event, which made it appropriate for TV's most-watched night. There's a tradition of airing major episodes or premieres in this coveted slot, and unless you have no way to record, time-shift or download the episode afterward and this was your only option, I'm not sure where the outrage comes from. It's the opposite of disrespect, although I also understand if staying up that late to watch an episode of anything seems beyond the pale.
---
Up the Creek
Question: Based on the item in TV Guide Magazine's roundup of "Quirky Comedies" in the 2018 Preview issue, my husband and I have been binge-watching seasons 1, 2 and 3 of Schitt's Creek. We are ready to start Season 4. We are enjoying watching the personal growth of each character as the seasons progress—not to mention how hilarious they all are. What a cast!!! — Cindy
Matt Roush: In the age of Netflix, this is how people are discovering shows more and more. Anecdotally, I have had a number of people mention to me that they've become hooked on Schitt's Creek once they discovered the past seasons on Netflix. (Ditto with Crazy Ex-Girlfriend.) Can't say if it has impacted the ratings much for the new episodes airing Wednesday on Pop, but it certainly can't hurt. You have to wonder how many shows that were canceled too soon would have benefited by being discovered this way. (RIP Downward Dog.)
---
Bailing on Grey's
Question: After reading that Ellen Pompeo could stick around for two more seasons of Grey's Anatomy, I have to wonder what story could be left to tell about this group of doctors. Season 14 has become unwatchable. The cyber attack was unbelievable, and episodes since have seemed like poorly written PSAs for women's issues. The episode about Bailey's heart attack is the worst hour of television I've tried to watch in years. I quit about 35 minutes in and can't say that I care to know how it ends. Are you still invested in any of these characters? — Dawn
Matt Roush: In Bailey: Yes. And a few of the others. Hate to disappoint you, since I'm supposed to be the critic here, but I still have enough of a comfort level with this show that even when I want to quit it (usually when the most aggravating characters, like April or Amelia, take center stage), I somehow cling to Grey's as a guilty pleasure that on rare occasions can still move me as well as amuse me. Its best days are quite clearly in the rear-view mirror, but when I think about how miserable an experience ER was at this stage, I still find the show entertaining enough, and currently the best of anything coming out of Shondaland. (That includes the upcoming legal drama For the People, but can't speak to the Station 19 spinoff yet.)
---
Come Back, Barnabas!
Question: With all the cable channels and streaming, why can't someone do a Dark Shadows reboot and do it well? Great actors, spend some money, great sets and a gorgeous Gothic mansion, hey, use the original, it's still there in Rhode Island. Done well, this could run 10 years. Do it with the quality of PBS! — Unsigned
Matt Roush: Or, I'd hasten to add, Netflix. Which is remaking another of my childhood favorites, Lost in Space, so let's see how that goes. I sometimes think we romanticize our attachment to the original Dark Shadows, but as someone who was addicted back in my adolescence, and was on board for the too-short-lived 1991 NBC remake—during which I got to visit that show's Collinwood, oh happy day!—and hated the feature film, I would second this idea should someone want to go there. Barnabas Collins is one of my favorite genre characters, and I would love to see someone who takes the franchise seriously (though not too seriously) give it a shot.
---
Someone Give David Walton a Good Show Again!
Question: I know that most critics (especially you) hate the CBS sitcom 9JKL, but I like the show! Sure, it's not the greatest sitcom of this TV season (that honor goes to Young Sheldon), but I find it pretty enjoyable, though it can be hit or miss sometimes. If the show gets canceled, though, I would feel very sorry about the whole cast being out of jobs, especially David Walton, who I have enjoyed watching since his recurring role on New Girl on Fox and on his short-lived NBC sitcom About A Boy, and I would hate to see him be on another canceled sitcom! He hasn't really had any luck starring on his own show ever since Bent got canceled by NBC! I really hope that he finds another TV show that can have a critically acclaimed and successful run if CBS cancels 9JKL if the ratings sink down after it experienced a ratings high with its recent episode! – Chris
Matt Roush: We're with you, Chris, designating David Walton a first-rate scene-stealer in a new interview—although in the case of 9JKL, that would amount to petty larceny. (Sorry, couldn't resist.) His resume would make him look like a show-killer, but I prefer to think of him as a show enhancer. Haven't a clue if CBS will stick with 9JKL, which already wrapped its first season on Monday, but one thing I'm sure of: We haven't seen the last of this appealing actor.
---
Falling From Acorn's Tree
Question: Following up on a couple of Acorn TV shows you have recommended, The Heart Guy has already aired and completed its second season, and Striking Out just started airing its second. Do you know when Amazon/Acorn will be airing them? — Rick
Matt Roush: You're in luck. Acorn just began streaming the new season of the Australian medical dramedy The Heart Guy (two episodes a week, available on Mondays), and Acorn is about to announce that the North American premiere of the second season of the Irish legal drama Striking Out will be March 16. Enjoy!
That's all for now. We'll pick up the conversation again soon. Thanks as always for reading, and remember that I can't do this without your participation, so please keep sending questions and comments about TV to [email protected] or shoot me a line on Twitter (@TVGMMattRoush), and you can also submit questions via the handy form below.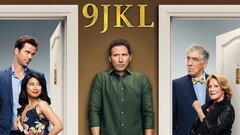 9JKL
where to stream