'Seven Seconds': How Netflix's New Crime Series Tackles Race Issues in America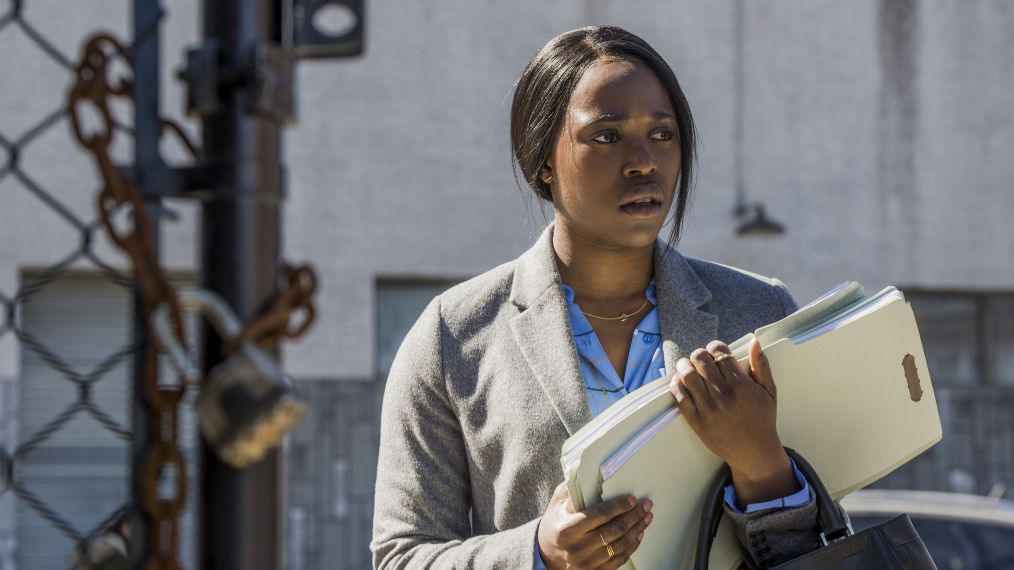 Netflix's new crime anthology series Seven Seconds, depicts a life lesson many of us know all too well: everything can change in an instant.
In a "ripped from the headlines" storyline, a black teenager is accidentally killed by a white cop in a hit-and-run incident, sparking racial tension, a potential cover-up, and, ultimately, a turbulent trial set in New York City.
The show follows Brenton Butler's family and community throughout the aftermath of his death as his mother Latrice Butler (Regina King) works closely with assistant prosecutor KJ Harper (Clare-Hope Ashitey) to try and undercover the truth about what happened.
See Also
The TV exec calls the Netflix show a 'beautiful full circle moment.'
This is Ashitey's first role in an American TV series and her character, in many ways, was foreign to her—and not just because she's British. "There were a lot of aspects of [KJ's] character that were alien to me," she explained at a recent Netflix press junket in NYC. "Luckily, I've never had a substance abuse problem. I watched a lot of films, talked to a lot of people, went to some AA meetings and tried to understand those particular demons that people struggle with."
She also did her homework on the American judicial system: "I spent a lot of time with Jersey City prosecutors and New York DAs, the Jersey police, the NYPD, going to the courthouses and watching that process."
Ashitey reflected on playing a woman of color who's imperfect and has plenty of baggage herself. "I think having a complex character is much more helpful to the conversation than having someone who is squeaky clean because that doesn't reflect reality. And I think when you have characters that don't reflect reality, you lose audiences. We all do good things and do bad things and make poor choices and make good choices and struggle with things. I think it humanizes [KJ] and grounds her in reality."
See Also
The return of 'Queer Eye,' Clooney on Letterman and more.
And on a larger scale, this series tackles controversial issues of race and the relationship between law enforcement and black Americans in society. Ashitey is aware people from different backgrounds will look at the show through different lenses. "There are huge sections of American society, specifically here the African American society who live in this kind of reality day in, day out. It's not new; they always have. I'm hoping there is some validation in seeing some American cultural output reflect some of their experiences," she explains.
She continues, "On the other side of it, there are going to be loads of people who don't often mix with black and ethnic minority groups who don't have much of an idea of the experiences of black and ethnic minorities in this country. I'm hoping for them that there's a greater empathy and understanding for what is a reality for their neighbors."
But one thing that put her at ease on set? Working with Emmy Award-winner King. She gushes of the American Crime actress, "She's an absolutely lovely woman. Aside from being incredibly good at what she does, she's just really nice, which seems really basic but it's really underrated. She's funny and she's friendly."
Seven Seconds focuses in on large sociopolitical-judicial issues that can't be fixed in one day. However, with new culturally conscientiousness shows like this one, conversations can begin and we can have the necessary catalysts for change.
Seven Seconds, Series Premiere, Feb. 23, Netflix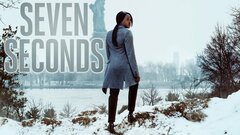 Powered by