'Suits' Renewed for Season 8, Details on Meghan Markle & Patrick J. Adams' Exits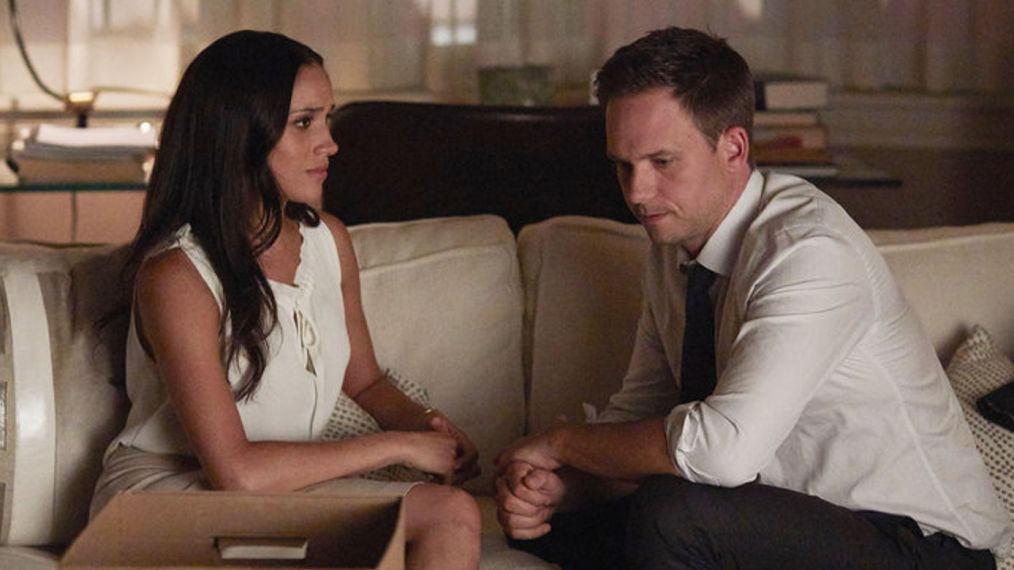 Ever since Meghan Markle's engagement to Prince Harry was announced, everyone's been wondering when the actress—and her on-screen partner, Patrick J. Adams—would be making their Suits exits. Now, we finally have the answer.
The show, which has been on break since September of last year, will return for the second half of Season 7 starting March 28. And that's not the only good news: USA revealed Tuesday that the legal drama will, in fact, return for Season 8! (Cue cheers).
In a special promo for the midseason premiere, Donna (Sarah Rafferty) and Harvey (Gabriel Macht)'s "will they, or won't they" status is in play once again. Will they give in to temptation? Take a look for yourself in the video below:
As for the big exits of the season, Rachel Zane (Markle) and Mike Ross (Adams) will bid the show farewell in the 2-hour season finale, airing Wednesday, April 25. In a statement, Adams spoke about his experience and the great memories that he'll take away from Suits:
"From the bottom of my heart, thank you. It has been an honor working with and for each and everyone one of you. Mike Ross has taught me a lot about commitment, hard work and the power of believing in yourself and I feel blessed that now we both get to walk out into the lives that we never dreamed we would actually be lucky enough to live. I'm excited to now step across the screen and become solely a fan of a show that I know has much more in store in the years to come."
President of Entertainment Networks and NBCUniversal Cable Entertainment Chris McCumber said of the show's change, "While we're excited for Season 8, everyone at USA will deeply miss Patrick and Meghan, and are grateful for the talent and commitment they brought to Suits season after season. We wish each of them nothing but the very best."
Hopefully, the 2-hour finale should give fans plenty of time to come to terms with the loss. And hey, at least we still have Harvey and Donna, right? Not to mention, that Royal wedding in May…
Suits, Midseason Premiere, Wednesday, March 28, 9/8c, USA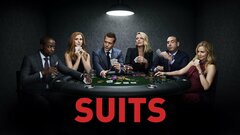 Suits
where to stream
Powered by