'Hunters' Julian McMahon Tells Us More About His Out-There Terrorist
Nip/Tuck's Julian McMahon is back on series TV in Syfy's just-announced alien drama Hunters, based on Whitley Strieber's novel. And this time, he's getting under the skin—literally—of someone even wilder than bed-hopping plastic surgeon he played for six season on FX's late soap.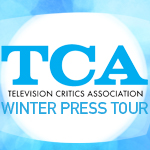 At the Television Critics Association press tour in Pasadena last night,the Australian actor told us that the new series from Walking Dead EP Gale Anne Hurd about an FBI agent (Nathan Phillips) who joins a secret group's battle against alien sleeper cells on Earth after his wife vanishes serves as an allegory for our very modern times. "The way I look at the piece is, if you substitute aliens for terrorists, that is a good way to describe how the whole show works." In fact, the show features a suicide bombing similar to the Paris attacks, which actually occurred after production had begun.
Describing his character McCarthy as a low-level alien operative "who thinks he's the boss, which is always dangerous," McMahon revealed that it'll be some time before we see exactly what really lies beneath the interlopers' human facade. "You won't see [them] in the first episode," he says of the beings out to possibly take over the planet. "We see it further down the down the track. At the beginning of the show, it's hard to figure out what we're dealing with."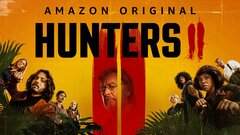 Powered by