The 'Sister, Sister' Reboot Is Finally Happening — See the Twitter Reactions
On Tuesday, Jackée Harry, who played Lisa Landry on the hit '90s show Sister, Sister, revealed on Steve Harvey that the fan favorite sitcom is making a comeback.
Just like so many shows before it, the Tia and Tamera Mowry-fronted series is getting the reboot treatment. This comes on the heels of shows like Roseanne, Will & Grace, and Fuller House got new season orders. In the interview, Harry told Harvey, "I'm excited. Tia and Tamera … my babies, too. They won't leave me alone. I can't get rid of none of these women!"
It has yet to be determined who from the original cast will return or which network or streaming service the show is headed to.
Harry and the Mowry twins worked on the show together for five years, beginning in the 1994 first season. A lot of time has passed, but it's easy to imagine that the same comedic energy exists between them.
Time will tell if the reboot has the same magic as the original, but until then, check out the Twitter reactions—good and bad—below.
See Also
Celebrate sisterhood by watching one of these six shows featuring the sweetest sisters on TV.
The Good
THEY COMING OUT WITH A NEW SEASON OF SISTER SISTER pic.twitter.com/FCafMlyv0q

— Shaylaaa❤️ (@shayypatrice23) January 17, 2018
I heard there's going to be a reboot of "Sister Sister" and I am very elated! pic.twitter.com/t98tnLmYbQ

— Hillary Kline (@klinetothetop) January 17, 2018
Me: They need to stop reviving / rebooting old TV shows. It's too much! How about some original content!?

Me when the Sister, Sister reboot was announced: pic.twitter.com/2SfuZcWg8B

— I, Billllay (@100dollabilly) January 17, 2018
Y'all hear about the "Sister, Sister" reboot ?👀 I'm ALL FOR IT

— . (@_StayyTruee) January 17, 2018
This #SisterSister reboot is literally the best news of the year so far, and exactly what I needed right now. Thank you, universe.

— Leah Griffin (@leahegriffin) January 17, 2018
The Bad
I just saw Sister Sister reboot rumors… Can y'all leave well enough alone? Everyone who used to watch including the former teen cast is damn near 40, we don't want this pic.twitter.com/NkZK3y4PVi

— Certified Soul Snatcher (@roseroyse23) January 16, 2018
I love sister sister just as much as the next person, but a reboot is unnecessary

— boss thot knot. (@blekdiamonds) January 17, 2018
A sister sister reboot? I dunno about that one 🤔

— . (@Oumz_Jx) January 17, 2018
Hearing they might do a Sister, Sister reboot… Or it's already in the works. Idk how to feel about this one. 🤔

— Undercover Brudda (@Undacovabrudda) January 17, 2018
Like really? Really? A sister Sister reboot for what? Good shows from the 90s should stay good shows from the 90s. Nobody wanna see 40 year old twins dress alike it's cute as kids as adults it's creepy

— Carlton Tolbert Sr. (@CTolbertORP) January 17, 2018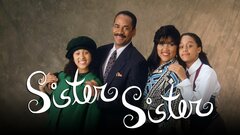 Powered by