VOTE: Which Couple Is the Hottest on TV?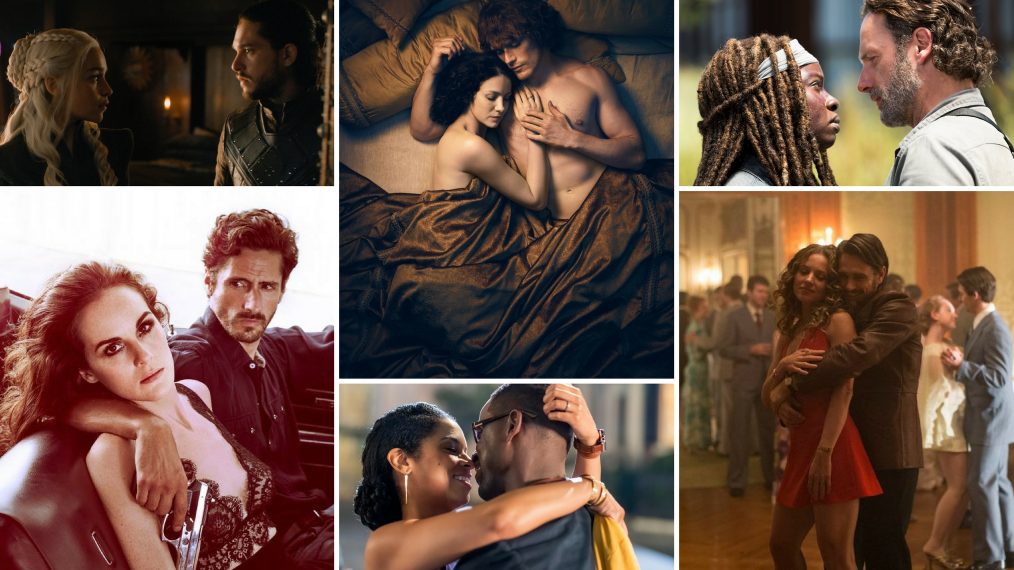 If there's one good thing 2017 has brought us, it's six of the hottest couples in the history of television. We're not just talking about bedroom chemistry or shipper names trending on Twitter, we're diving deep into what makes each of these duos powerful forces on the small screen.
So let's break down who TV Guide Magazine chose as TV's top couples:
Letty Raines (Michelle Dockery) and Javier Pereira (Juan Diego Botto) on Good Behavior. The con woman-hit man combo brings the fire for sure. "At their first read, the chemistry was so obvious and instant," says EP Chad Hodge.
Jamie Fraser (Sam Heughan) and Claire Randall Fraser (Caitriona Balfe) on Outlander. The two still have it 20 years later. The reunion episode left fans overwhelmed with all the feels, but their connection isn't just lust. "Their emotional and spiritual connection is what keeps them together through all the craziness," says Balfe.
Randall (Sterling K. Brown) and Beth Pearson (Susan Kelechi Watson) from This Is Us. Has there ever been a couple on TV who balance each other out better? "Beth knows how to cover Randall's blind spots," says Watson.
Vincent (James Franco) and Abby (Margarita Levieva) on The Deuce are an unlikely match, to say the least. A college dropout falls for a seedy, rough-around-the-edges dive bar owner, but their relationship works because both are "searching for themselves," says Levieva.
Rick (Andrew Lincoln) and Michonne (Danai Gurira) on The Walking Dead live two different lives: They're sweet in their private moment yet vicious on the battlefield. Lincoln says, "They hold each other up in a very brutal world."
Jon Snow (Kit Harington) and Daenerys Targaryen (Emilia Clarke) on Game of Thrones. Audiences have waited seven seasons for these two to finally meet and when they did, the attraction was immediate. And no, it doesn't bother anyone that these two are actually related in the world of Westeros. (Yah, she's his aunt). The slow burn, the butting of heads, the death of a dragon, and then the bending of the knee is the sequence of every great love story.
Other hot couple of TV Guide Magazine's list: Archie and Veronica (Riverdale), Connor and Oliver (How to Get Away With Murder), Elizabeth and Philip (The Americans), and Sharon and Rob (Catastrophe).
Which couple do you think should take home the crown of Hottest TV Couple of 2017? Vote in our poll below. If your ultimate hot couple isn't one of our choices, submit your write-in vote in the comments.