'Outlander's Claire and Jamie Bring the Heat as One of TV's Hottest Couples
Jason Bell/Starz
Claire Randall (Caitriona Balfe), Jamie Fraser (Sam Heughan)
When long-lost lovers Claire (Caitriona Balfe) and Jamie Fraser (Sam Heughan) finally reunited on the October 22 episode of Outlander, the release of nearly 20 years of pent-up passion required a supersized 74-minute episode. Fans swooned over the romance—and the duo's seemingly superhuman stamina in the bedroom. "I assure you that Sam and Caitriona perform all their own sex scenes," executive producer Maril Davis says with a laugh. "No stunt doubles are used."
But lust is not all that defines this relationship, says Balfe: "Everyone talks about Jamie and Claire's sexual chemistry, and yes, that is a strong part of their relationship. But their emotional and spiritual connection is what keeps them together through all the craziness."
Claire and Jamie face obstacles in their new life together.
That craziness is about to go off the charts in the second half of Season 3. Claire just wants to settle down in Jamie's Scottish ancestral home and have a normal life. (Well, as close to normal as a time-hopping 20th-century surgeon and an 18th-century Highlander warrior can get.) Jamie, however, has left out one nagging little fact: There's another Mrs. Fraser.
"He doesn't want to lose Claire again, so it's out of fear of destroying the one thing he loves most that he's kept his other wife a secret," Heughan says. "Jamie was going to get there. He was just biding his time."
Claire isn't sympathetic at first, especially when she finds out who the lass is in the November 5 episode. "The biggest betrayal for her is that he didn't feel like he could tell her," Balfe says. "She's always so honest with him. She tells him everything. She gave up everything to be with him."
Their spat is overshadowed by far larger woes as the pair is forced to set sail for the West Indies to save someone they love. The voyage marks a major turning point in the story—and poor Jamie has no easy time of it. "He doesn't have the greatest sea legs, but they find a way to make it work," Heughan says with a wink. "There are also much quieter, more emotional moments," vows Balfe.
Con woman + hit man + running from the law = one sizzling second season.
Towering waves and cracking lightning soon threaten the peace. The tumult, though, led to some of Balfe's favorite days on set. "The storm sequence was fun. It's not very often Sam and I get to do something different," Balfe says. "They had all these cannons with water, the boat was gimballing and we couldn't hear ourselves. You could barely speak or breathe. That little part of you that's a kid in a water park never really leaves you."
Being washed overboard might be safer for the couple. After all, Claire's independence, medical training and faith in science over superstition can make her suspect in the eyes of the average 18th-century sailor. (Her skills as a healer nearly got her burned at the stake for witchcraft in Season 1.) Not to mention, how long can Jamie outrun the law? "There's a mysterious person in Episode 8 who will be a nemesis of sorts," Davis previews. "As we move forward, circumstances might try to tear Claire and Jamie apart again, but their love and commitment will never change." Heughan agrees: "No matter what, they've got each other's backs."
Outlander, Sundays, 8/7c, Starz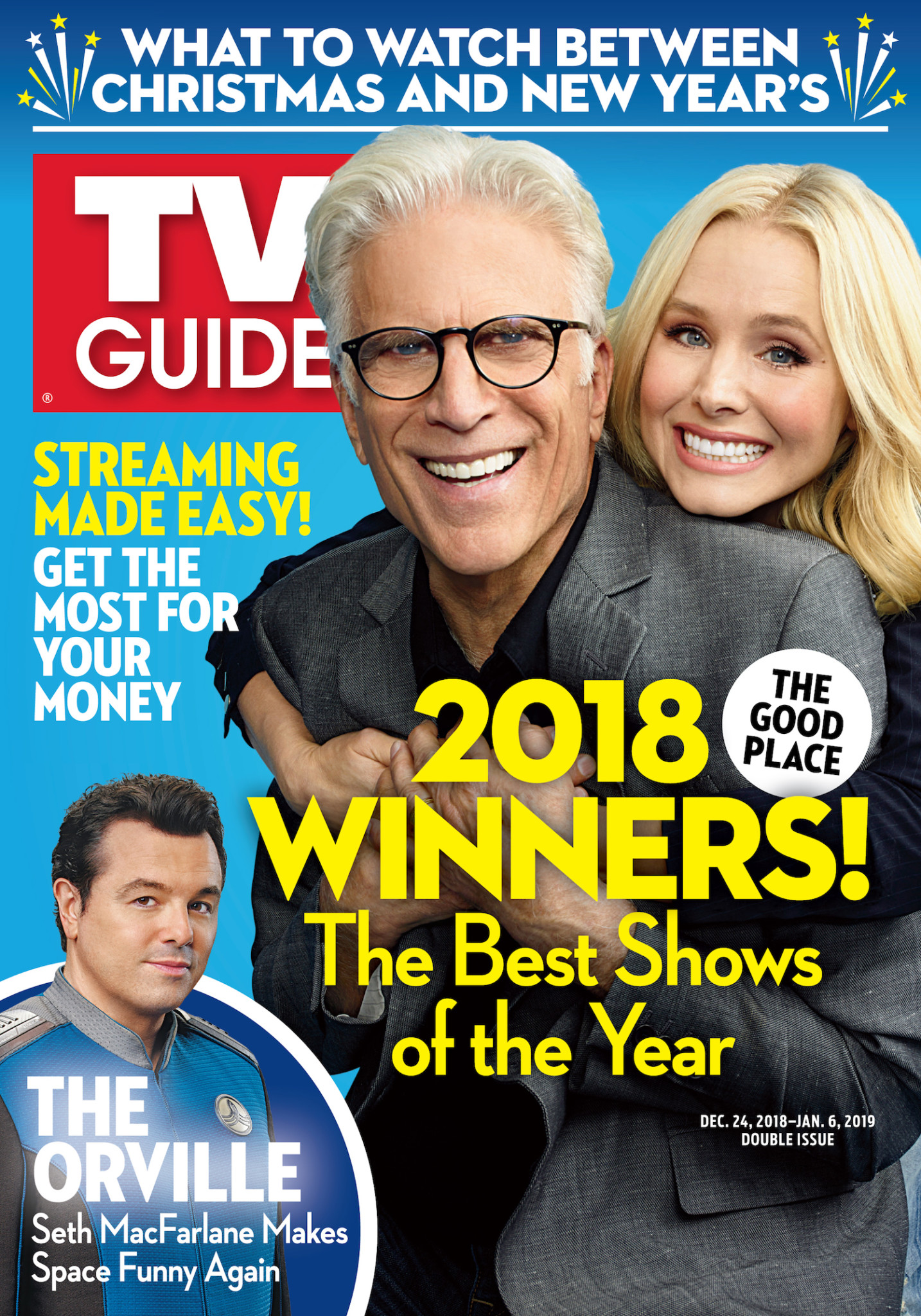 This article also appeared in the Oct. 30- Nov. 12 issue of TV Guide Magazine.