Eddie Huang Is Finally OK With the Show About His Life, 'Fresh Off the Boat'
Eddie Huang has found his peace with Fresh Off the Boat.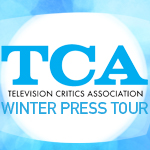 The critically acclaimed ABC sitcom, adapted from Huang's memoir of the same name, was inspired by his life growing up in Orlando in the 1990s. But as Fresh Off the Boat veered far from his actual childhood experiences, Huang struggled with his feelings about the show–criticizing the show repeatedly in the press and on Twitter last year during the show's first season.
Ironically, Huang was employed as the show's narrator during that freshman year. He didn't return for Season 2, but Huang has tempered his criticism of the show. The chef, who hosts the upcoming Viceland series Huang's World, says he still doesn't watch Fresh Off the Boat, but was excited to hear that rapper DMX made a guest appearance.
RELATED: Constance Wu and 30+ Others Snubbed by the Golden Globes
"If you told me in 10th grade listening to [his 1998 album] It's Dark and Hell is Hot that DMX would be on the show that's supposed to be about my life, I would have bugged out," Huang says. "I think it's cool."
Huang also says he now appreciates the place Fresh Off the Boat has in advancing the portrayal of Asian Americans on TV.
"It's done a lot not just for Asian Americans but people of color in America," Huang says. "It started a very important conversation. It's been very productive for culture. That's what I'm most proud of. I can't be proud of the show because I don't watch it. I don't have emotions about the show, but I have emotions about what the show means socioeconomically."
Huang also says he doesn't see himself making a return to the show. "I don't think so, and it's not like I'm upset, it's just that it's not for me and they're doing fine without me. I don't think the show needs me, nor do I need to be a part of the show. It's its own kind of organism now. That's fine. I put a baby up for adoption. It's tough. It's hard in the beginning but you live with the decision you make."
Huang spoke to reporters at the Television Critics Association press tour on Wednesday to help promote the Feb. 29 launch of Viceland. Huang says he was arrested in Sicily while shooting an interview with white supremacists for Huang's World.
"They got plainclothes cops to arrest us because they didn't like how the interview went," he says, "and they through us in a Sicilian jail, on the 4th of July. We were in jail and within three hours, Vice got us out."
Huang, who has worked with Vice for nearly four years, raves about his experience with the company. "I get a lot more freedom at Vice than I would have gotten at other places," he says. "We get the freedom to speak our minds, be ourselves and tell an honest story. Whether it's right or wrong, we live with our footage."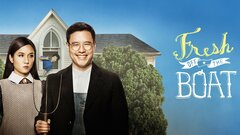 Powered by