Ask Matt: In Praise of Split Seasons, Plus: 'Blindspot'/'Blacklist' Comparisons, Renewals and More
Welcome to the Q&A with TV critic (also known to some TV fans as their "TV therapist") Matt Roush, who'll address whatever you love, loathe, are confused or frustrated or thrilled by in today's vast TV landscape. One caution: This is a spoiler-free zone, so we won't be addressing upcoming storylines unless it's common knowledge. Please send your questions and comments to [email protected] (or use the new form at the end of the column) and follow me on Twitter.
Question: Has anyone else written in support of the format networks are increasingly using, with a bunch of new episodes in the fall, an extended break, and then a bunch of new episodes in the spring? I am a big fan. Yes, there's a big chunk of time between the two "mini-seasons." But it's so much easier to keep up with a show when you don't wonder if it's going to be on, week to week. Plus, who watches a ton of TV over the holidays anyway? There's always a Netflix binge-fest to be had if necessary, to cover the drought. — Kirsten
Matt Roush: Thanks for this well-timed question, given that we're currently well into the process of bidding some very popular shows adieu for a considerable period of time. (Classic procedurals and sitcoms are mostly immune from this practice, since they tend to repeat better than serialized shows.) Empire is taking one of the longer breaks—16 weeks at my count—and won't be back until the very end of March, while ABC's Quantico, which airs its "winter finale" Sunday, will be MIA until March 6. Fox hasn't even announced when Bones, which signs off with a two-hour finale this week, will return in the midseason. Typically, my mail leans toward complaints about these long breaks, often suggesting that once off the air, these shows will lose their hold on our imagination and we won't care so much once they return. (Which in my experience is rarely the case, at least not if the show is telling a strong enough story.)
I agree that airing seasons in concentrated blocks of original episodes is the way to go, and the wave of the future. Spares us from having to endure that cycle of repeats scattered between original episodes, which with many of these shows isn't just frustrating but confusing. Still, I'm expecting come January to hear a chorus of dismay—let's call it the winter of our discontent—from fans wondering where their shows have disappeared to and when they're coming back.
---
What's With All These Underground Superhero Lairs?
Question: Marvel's Agents of S.H.I.E.L.D. has A.T.C.U. to confine Inhumans. The Flash has the S.T.A.R. Labs underground facilities to contain meta-humans. Supergirl has the DEO to control Aliens. Did all these shows feed off each other, or did they come independently to this idea of confining and controlling people who are different from the majority? — Dewey
Matt Roush: Obviously, this is a common device in the fantasy/superhero genre, so while I wouldn't go so far as to say there's collusion between these shows—especially since two are from the DC universe and one from Marvel—it might be nice if there was another way to approach the villain/monster of the week storylines.
---
Seeing the Best in Blindspot
Question: Why are you so "hot and cold" on Blindspot, as you recently noted? If it's because of your comparisons to The Blacklist, according to your review of Blindspot, then you're wrong about that. Blindspot is nothing like The Blacklist! Blindspot is about an amnesiac woman with tattoos on her body which helps the FBI solve cases, and Jane Doe and FBI Agent Weller are both romantically involved with each other. The Blacklist is about a serial killer who helps the FBI track down serial killers. I think they have nothing in common with each other (though I think The Blacklist has a lot in common with The Silence Of the Lambs). I'm a fan of Blindspot, and I can't wait for the show to resume its first season in February! — Chris
Matt Roush: Of course the premises aren't identical, but I stand by my analysis that these shows are cut from the same action-adventure fabric and that NBC was trusting Blindspot would pop behind The Voice the way The Blacklist did, and that's exactly what happened. I'm fine with its success, but as with much of this fall season, there's a retread quality to Blindspot that keeps me from getting too invested in it, and while I like what Jaimie Alexander is doing with the layers of the Jane Doe mystery, almost no one in the supporting cast, with the exception of Marianne Jean-Baptiste, is developing a character compelling enough to be worth the subplots they've been given. The show is fine for what it is, but maybe the term I should have used in describing my feelings about it shouldn't have been "hot and cold" but "lukewarm."
---
Will Person of Interest's Limbo Have Consequences?
Question: As many others have, I would also like to ask about the status of Person of Interest, but also wanted to know if this would impact the Warner Bros. studio's relationship with CBS regarding their other shows? The Big Bang Theory is CBS's No. 1 show by a mile and Supergirl isn't too far behind, especially in the 18-49 demographic, and both are WB-produced shows. Is it possible for those other shows' deals to be impacted by the unknown issues surrounding POI? — Laura
Matt Roush: This is all pretty inside baseball, but in this case, I doubt the eventual fate of Person of Interest, which has never been a ratings blockbuster despite its acclaim and devoted following, will have much to do with the deal-making regarding these other very different series CBS airs from this prolific studio. Their business relationship has to be able to withstand setbacks like this. If any WB show benefits from the success of Big Bang, it's Mom because of the Chuck Lorre connection. Supergirl is a whole different enterprise, a relatively new genre for CBS, and whatever its future, it isn't likely to hinge on CBS's stewardship of POI for better or worse in its long-delayed fifth season. I'm sure the studio is as frustrated as the fans that this unique series hasn't regained a foothold on the schedule just yet, but it still beats premature cancellation.
---
Are These HGTV Shows For Real?
Question: We watch HGTV a lot, and it amazes me that the number of young people searching for a house has a budget of $500,000-$600,000. Are these actual buyers or are they actors hired by HGTV? — Mary
Matt Roush: I've read reports over the years of fakery in some of HGTV's shows, much of it a consequence of condensing something as complicated as a real-estate transaction into a brisk and formulaic 30 minutes, but I'm not enough of an expert on the subject to tell you just how real these participants are, or whether the process they're portraying is actually happening as we see it. Whenever I watch these shows (usually when visiting my mother, who has this sort of thing on as wallpaper), I get a sense much of it is staged, but I also look at these programs as wish-fulfillment fantasies, not reality, so if you approach it that way, you can probably still enjoy your evenings.
---
Lightning Round: Renewals and Returns
Question: Please tell me there is hope for a Nashville renewal. The soundtracks have got to help the show out. — Lorna
Matt Roush: There's always hope. If ABC has kept this enjoyable sleeper going for four seasons, why stop now? I'm sure the revenue streams from the music help make it viable, but it's probably going to live "on the bubble" from season to season until ABC eventually decides to stop the music. (Speaking of the music, ABC will air its third On the Record special featuring Nashville's performing artists on Dec. 16.)
Question: Do you think NCIS will have a Season 14? — Karen
Matt Roush: Yes. When the stars and the network align to call it a day, you'll know. If that were happening this season, they'd almost certainly have made that call by now.
Question: Has there been any news on whether Sleepy Hollow will be renewed for a fourth season? This season has been much better than season 2. — No Name
Matt Roush: Way too soon to know. A lot may depend on whether its audience follows the show to Fridays come February. (Grimm has done OK on the night for NBC.) Fox owns Sleepy Hollow, so is probably inclined to make it work unless they find something to replace it for next season. We'll get a better sense of that come spring.
Question: Whatever happened with the Criminal Minds: Beyond Borders show with Gary Sinise? — No Name
Matt Roush: CBS has finally scheduled the spinoff to premiere Wednesday, March 2, at 10/9c, replacing Code Black once it wraps its freshman season on Feb. 24.
Question: Any idea when NBC will return the medical drama The Night Shift to the schedule? It's one of my favorites. — Scott
Matt Roush: No word yet, and it's not part of NBC's first wave of winter midseason replacements. If the network doesn't bring it back by mid-to-late spring, it will likely serve as it was always intended, as a summer series, but it could come back sooner.
That's all for now, but we'll pick up the conversation again next week, so keep sharing your thoughts on new and returning series and other TV matters. I can't do this without your participation, so please send questions and comments about TV to [email protected] or shoot me a line on Twitter (@TVGMMattRoush). Or submit your question via the handy form below.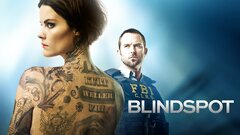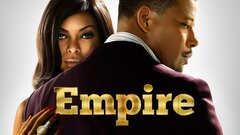 Empire
where to stream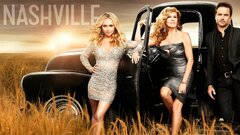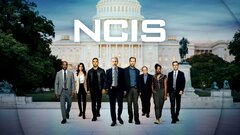 NCIS
where to stream