What's Worth Watching: 'Transparent' on Netflix for Friday, December 11
Transparent, entire second season available Friday, Dec. 11, Amazon Prime
There's a lovely moment late in Transparent's beautifully bittersweet second season for its central character, Maura Pfefferman (Jeffrey Tambor), born Mort and still dealing with the ramifications of coming out as trans to her kin last year. She pores over childhood photos that have been digitally regendered, altered to show the boy from an unhappy past now bedecked as the girl Maura always saw within herself.
"Just imagine if you could have been her your whole life," muses one of Maura's wayward daughters in an exchange that's unusually tender for this emotionally overwrought dramedy. Truth is, Maura never stops imagining it, just as she never stops seeking affirmation, affection and connection from a self-righteous world that doesn't know what to make of her and from a self-absorbed family that can't see past its own exasperating hang-ups.
Tambor's revelatory, Emmy-winning performance as Maura has only deepened in its doleful and wry dignity, and if there's any complaint about the 10-episode sophomore season, it's that quite often there's just not enough Maura. (Although to compensate, there are tremendous guest performances throughout, including from Cherry Jones and Anjelica Huston.)
Creator Jill Soloway's decision to expand the show's worldview pays off at times, including in flashbacks depicting Maura's family's flight from 1930s Berlin (oddly, with everyone speaking unaccented English), once a proudly hedonistic haven for sexual progressives now under threat of Nazi oppression.
Maura's beyond-free-spirit youngest daughter, Ali (punk princess Gaby Hoffman), who has mystical visions of this past, discovers research on something called "inherited trauma" in one's DNA, a legacy of pain and anxiety that may explain why she and her sibs are such aggravating messes, including Sarah (Amy Landecker), neurotic, divorced, and pathologically dissatisfied; and feckless Josh (Jay Duplass), trying to form a family unit with a pregnant rabbi (Kathryn Hahn) and a grown son he never knew (Alex MacNicoll). Kvetching over all is Maura's widowed ex, Shelly (the great Judith Light), whose appetite for life and longing for the Mort who no longer exists are undimmed.
When Transparent dwells on the younger generation's sexually charged escapades of self-discovery—or as Sarah puts it, getting "my me on"—the angst can feel forced in a way it never does with their beloved, bewildering "Moppa" (hybrid of momma and poppa). It's heartbreaking when Maura can't even feel entirely welcome at an all-woman music festival, but she never loses hope. Nor should she. Like Transparent, she's transfixing.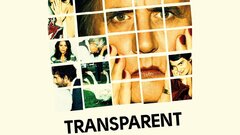 Powered by