Here Are All 21 'Countdown to Christmas' Hallmark Channel Movies
Every year, Hallmark Channel celebrates the magic of the holiday season with a selection of original Christmas movies. This year there will be twenty-one, brand-new romantic films for your viewing pleasure starring more than a few familiar faces.
Here's a breakdown of the everything premiering to help put you in the festive spirit.
Marry Me at Christmas – Premieres Saturday, October 28, 8/7c
Starring Rachel Skarsten and Trevor Donovan
A wedding boutique owner (Skarsten) and an action-movie star (Donovan) think they're only supporting the bride in her magical, Christmas wedding, but when snowy walks and romantic dinners fall upon them in the planning process, they might just be in for love themselves.
Christmas Festival of Ice – Premieres Saturday, November 4, 8/7c
Starring Taylor Cole, Damon Runyan and Wendy Crewson
Emma (Cole) returns to her hometown and uses her wits acquired in law school to help save the town's beloved ice-sculpting contest during the Christmas festival, finding a little help from Nick (Runyan), the town artist, in the process.
Miss Christmas – Premieres Sunday, November 5, 8/7c
Starring Brooke D'Orsay, Marc Blucas
In search for the perfect Christmas tree for the Washington, D.C. Holiday Tree Lighting ceremony, Holly (D'Orsay) is brought to a picturesque New England town and introduced to Sam (Blucas), who is unwilling to have his trees cut down, regardless of honor, but can help Holly feel the deeper magic of Christmas.
The Sweetest Christmas – Premieres Saturday, November 11, 8/7c
Starring Lacey Chabert, Lea Coco and Jonathan Adams
The prospect of winning a gingerbread baking contest reunites Kylie (Chabert) with her ex-boyfriend from culinary school, Nick (Coco) when her oven breaks down and she asks to borrow his, rekindling romance and recipes in the kitchen.
Enchanted Christmas – Premieres Sunday, November 12, 8/7c
Starring Alexa PenaVega, Carlos PenaVega
The real-life couple play revisited high school sweethearts when Laura is brought back to her hometown of Santa Fe, New Mexico for a job opportunity and, by way of her daughter, stumbles into Ricardo's salsa dancing class, only to fall in love with an unexpected kind of Christmas.
Coming Home for Christmas – Premieres Saturday, November 18, 8/7c
Starring Danica McKellar, Neal Bledsoe
Allie (McKellar) helps to organize one last Christmas party for the well-to-do Marley family in their estate she manages, and finds herself caught in the middle of their distant dramas, as well as the object of affection for two of the Marley brothers.
A Gift to Remember – Premieres Sunday, November 19, 8/7c
Starring Ali Liebert, Peter Porte, Tina Lifford
After a cycling accident leaves Darcy (Liebert) the caretaker of Aidan's (Porte) dog, she explores his world of travels and books, thinking she has found her perfect match, but will realize when Aidan comes out of his coma that he is not the man she believes him to be.
With Love, Christmas – Premieres Wednesday, November 22, 8/7c
Starring Emilie Ullerup, Aaron O'Connell
A Secret Santa exchange in the office finally helps Melanie (Ullerup) try to connect with her crush Donovan (O'Connell), but when another woman starts taking credit for her thoughtful gifts, Melanie will have to prove she's the one who really understands the way to his heart.
The Mistletoe Inn – Premieres Thursday, November 23, 8/7c
Starring Alicia Witt, David Alpay and Casey Manderson
Based on the book by Richard Paul Evans, aspiring romance writer Kim (Witt) makes light of a break-up with her novelist boyfriend and takes a writing retreat to a quaint Vermont, meeting a new man who could unexpectedly end up being the inspiration she needs.
Finding Santa – Premieres Friday, November 24, 8/7c
Starring Jodie Sweetin
The Fuller House star follows in big sister D.J.'s footsteps with her first Hallmark Channel movie, playing Jessica, a woman who goes on a journey to track down the town Santa's son in order for someone to fill his big, black boots in the annual Christmas parade.
The Christmas Train – Premieres Saturday, November 25, 8/7c
Starring Dermot Mulroney, Danny Glover, Joan Cusack, Kimberly Williams-Paisley
In the adaptation of David Baldacci's New York Times bestseller, a journalist takes a cross-country trainride and discovers new holiday magic in corners of his heart where he thought it had been lost. This is part of Hallmark's Hall of Fame series.
Switched for Christmas – Premieres Sunday, November 26, 8/7c
Starring Candace Cameron Bure
It's double the trouble for Cameron Bure when she plays twins who find themselves in ruts and decide to switch lives for the holidays, only to truly discover what there is to love about what they already had.
Christmas in Evergreen – Premieres Saturday, December 2, 8/7c
Starring Ashley Williams, Holly Robinson Peete, Barbara Niven and Teddy Sears
In Evergreen, Vermont, the locals believe wishing on a snow globe in a local café will make your wish come true, which is tested by a local veterinarian when she asks to have the most romantic holiday season ever and gets much more than expected.
Christmas at Holly Lodge – Premieres Sunday, December 3, 8/7c
Starring Alison Sweeney
Sophie Bennett (Sweeney) spends the holiday season at the Evergreen Inn & Ski Lodge, accompanied by others who cannot make it home for Christmas, and meets an unforgettable family that will stay in her heart forever.
See Also
'Psych' stars James Roday, Maggie Lawson, Kirsten Nelson and Corbin Bernsen chat about the move from Santa Barbara to San Francisco and into one very special set.
Christmas Encore – Premieres Saturday, December 9, 8/7c
Starring Maggie Lawson and Brennan Elliott
A struggling actress is about ready to give up on her passion with her last performance in "A Christmas Carol," but after her faith is renewed following a romance with her director, she is determined to save the production using everything she's got.
Sharing Christmas – Premieres Sunday, December 10, 8/7c
Starring Ellen Hollman, Bobby Campo and Dave Koz
Real estate developer, Anna, is looking to move up in her career, but is faced with a dilemma when it comes at the cost of displacing the traditional Christmas shop after working in the store for a week, rediscovering her Christmas spirit.
Father Christmas – Premieres Saturday, December 16, 8/7c
Starring Jesse Metcalfe, Brooke Burns and Tom Everett Scott
Through an effort to try to reconnect with his children after being laid off before Christmas, divorced dad Eric unplugs from his technology hub and discovers the true value in family time, as well as a budding romance with his daughter's teacher.
Reindeer Games – Premieres Sunday, December 17, 8/9c
Some adults have lost their sense of Christmas spirit, including Molly and Jared, who are looking to get away from it all. However, when they discover their rustic ranch is actually a haven for the holiday season and there aren't any flights out, the group of travelers eventually warm up to the fun.
Christmas Getaway – Premieres Saturday, December 23, 8/7c
Starring Bridget Regan and Travis Van Winkle
Emory takes a vacation planned for her and her newly ex-boyfriend alone and by a magical Christmas mix-up ends up sharing it with a recent widower, his daughter and his mother-in-law, turning a relaxing getaway into a holiday to never forget.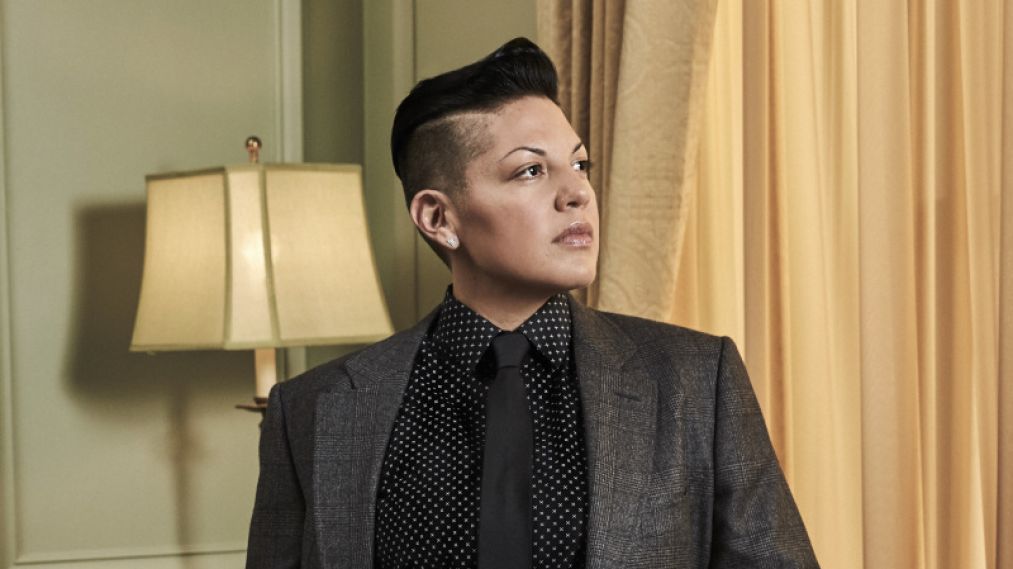 See Also
The former 'Grey's Anatomy' star is trading in scrubs for politics.
When Calls the Heart: The Christmas Wishing Tree – Premieres Monday, December 25, 8/7c
Starring Erin Krakow, Daniel Lissing, Lori Loughlin, Martin Cummins, Jack Wagner, Pascale Hutton, and Kavan Smith
The familiar cast of characters in one of Hallmark's beloved series returns to help a recently displaced Mountie rekindle the feeling of Christmas with help from the town's magical Wishing Tree.
A Royal New Year's Eve – Premieres Saturday, December 30, 8/7c
Robin believes in the power of kisses when the clock strikes midnight, and Todd does not, but when the two are assigned to work on a story together, they might just figure out who the perfect person for the other one to smooch could be.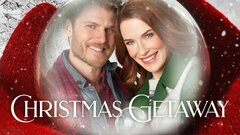 Powered by