The Sweet, Slow Burn of Lucy Lawless on 'Ash Vs. Evil Dead'
Notice something missing from last weekend's bloody fun Ash Vs. Evil Dead? Yep, there was no Lucy Lawless. Although we got a peek at her in the pilot, her badass Ruby was nowhere to be seen in Episode 2. Don't fret, Deadite fans. The former warrior princess' character is still set on bringing down Bruce Campbell's Ash. It's just that Lawless herself joined the battle against the unliving late in the game.
RELATED: Is Lucy Lawless's Xena the Most Kick-Ass Woman in TV History?
"I came to it quite late actually," admits the actress (and wife of series executive producer Rob Tapert), who was busy working on another project at the start of production. "They had already started filming so I was kind of plugged in [to the episodes.]" And while Lawless loves that Ruby's slow burn in the show's early episodes is allowing the producers to "really develop Ash" and his ragtag team of misfit sidekicks (Ray Santiago and Dana DeLorenzo), her costar is even more excited to see Lawless heat things up going forward.
"We sneak hints of her and then she will be growing in stature, like her character, all throughout the season," previews Campbell. "By the end, we'll be using her as she needs to be used, as a fully formed character. And then Season 2 and beyond, she's thankfully going to be part of—and/or nemesis to—our team."
Ash vs. Evil Dead, Saturdays, 9/8c, Starz
[jwplatform vncHCM3I]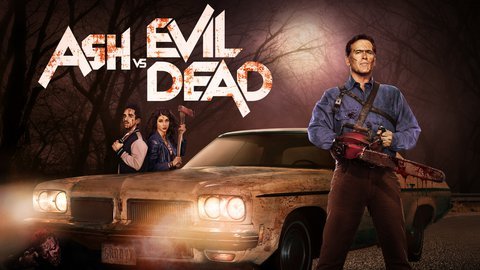 Powered by