Wedding "Belles" Ring in 'Transparent's Season 2 Teaser Trailer (VIDEO)
Somebody's getting married when Amazon's Transparent returns for its second season on December 11.
But, if you go by the show's new teaser trailer below, the couple, Sarah (Amy Landecker) and Tammy (Melora Hardin), aren't very happy. They can't even smile for a family photo. Not that their relations are making it very easy.
We'd like to say it's a nice day for a white wedding, but it's never really a nice day on Transparent, is it? Those Pfeffermans—and their existential angst!
RELATED:
Transparent Adds Anjelica Huston and Cherry Jones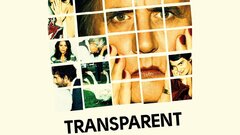 Powered by