'Transparent' Stars Confess What They've Bought Recently on Amazon
https://player.waywire.com/?id=ZKZBSB21KB77L8KK
Sure, an Amazon Prime subscription gets you streaming privileges for the Emmy-winning series Transparent, but let's not forget that other crucial benefit: free shipping!
With that in mind, we caught up with the cast on Monday night at Transparent's PaleyFest Ne w York panel to find out what they've most recently put in their shopping carts. "I'm not just saying this because I'm on a show on Amazon," said Jay Duplass, "but I have not bought anything that wasn't on Amazon in the last seven years of my life because I have two young kids and we don't go to stores!"
Check out the video above to see what Duplass' co-stars Jeffrey Tambor, Judith Light and Amy Landecker had to say, as well as what shockers we can expect in season two. Warning: the word "flogging" is used.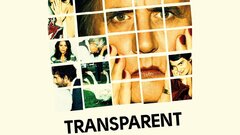 Powered by