'Beyond' Cast Members Revealed for New York Comic Con Panel
Last week, TV Insider reported the New York Comic Con rundown for the Shadowhunters portion of Freeform's Super Sci-Fi Q&A panel happening on Saturday, October 7, and now, we has the details on what Beyond will be bringing to the Big Apple event.
Participating in the panel are the show's central triangle of Burkely Duffield (Holden), Dilan Gwyn (Willa) and Eden Brolin (Charlie), as well as executive producers Adam Nussdorf, David Eick and Tim Kring. With no premiere date for Season 2 in place yet, we're keeping our fingers crossed that the cast and producers will spill some clues (or just straight-up reveal when it will return) during the Q&A. Fans will be treated to be a sizzle reel to open the session featuring brand new, unseen footage from Season 2 and a clip from the opening episode.
And if you can't make it to NYC, fear not: TV Insider will be posting the sizzle reel shortly after two-show Super Sci-Fi panel, which kicks off at noon/11a ET at The Theater at Madison Square Garden. So check back here on Saturday!
Visit newyorkcomiccon.com for more details.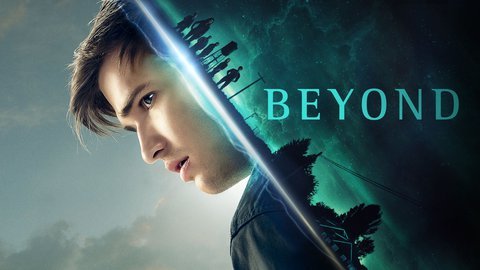 Beyond
where to stream
Powered by