'Banshee's Final Season: The Killer New Trailer Shows the Dark and Violent Search for Job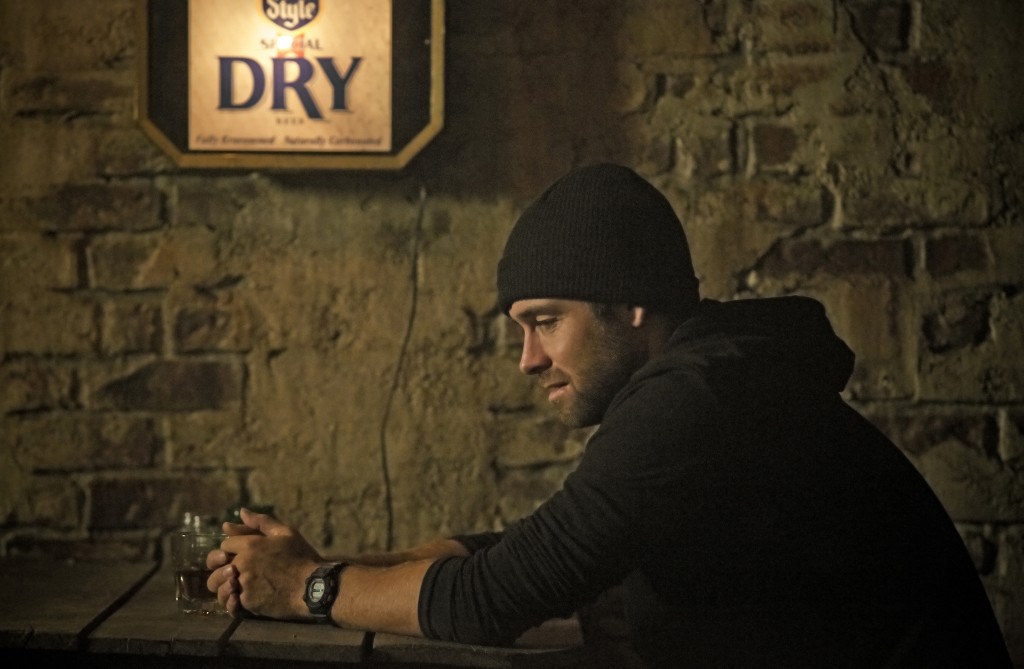 Exec producer Jonathan Tropper and cast members Antony Starr, Ivana Milovic, Frankie Faison, Matt Servitto and new addition Eliza Dushku (Dollhouse, Buffy the Vampire Slayer) drew a huge auditorium filled with avid Banshee fans, or fanshees as they're known, at New York Comic Con to preview the fourth and final season. A new trailer was revealed (see below) and an official return date (January 29, 2016). In the lovefest that followed, audience questions were proceeded by gushers of praise, request for hugs and photos—most were granted—and a marriage proposal offered to Dushku. (She gamely and wryly turned the proposer down.)
On why it was Banshee's final season, Tropper insisted that it was his decision to end Cinemax's highest-rated show after four seasons. "I'm very sensitive to shows that stick around past their expiration date," he said. Starr, who plays Sheriff Lucas Hood, called the somewhat premature exit "a disappointment" but also admitted, "we didn't want to be remembered for that lousy final season."  Thankfully, there doesn't seem to be a chance of that. Viewers went nuts after they watched the trailer, which had the usual quotient of sex, violence and longing for something better.
On the topic of fights, when panelists were asked for their favorite scene, Milovic (who plays Hood's first great love, Carrie) chose the epic battle between Carrie and Olek (Christos Vasilopoulos). Meanwhile, Starr gave a thumbs up for arguably one of the show's most jaw-dropping moments: the "biting off the penis of the prison sadist 'The Albino.' Tropper shared that there had been a big debate about the size of the prosthetic male organ. (Note: The actor himself had no complaint.)
While Tropper kept a tight lid on spoilers, he did reveal that Hood is still suffering from the double whammy of his friend, beloved transvestite hacker Job (Hoon Lee) being kidnapped and the death of his girlfriend, Siobhan (Trieste Kelly Dunn), whose neck he saw get snapped last season. This season, Dushku's character, FBI profiler Veronica Dawson, comes to Banshee on a task force to catch a serial killer who's been terrorizing the town.
"Veronica will get into Lucas's head a bit," Tropper noted. Added Dushku, "Lucas and Veronica are a lot alike. They both color outside the lines. I'm a very lucky woman to play with the guys." In fact, Dushku was the only actress to read  for the part because Tropper was a big fan of her Buffy character, Faith. Yet even with the addition of Veronica, Carrie will still be around (despite losing her husband Gordon (Rus Blackwell) and her children), becoming something of a Ms. Fix-It for the town.
The final season's plot will be propelled by the search for Job and the hunt for the serial killer. The latter will definitely "reconfigure this group in another set of alliance," Tropper teased. Serial killing in Banshee is a misdemeanor, Servitto also joked with some accuracy. Other additions to the final season: a new mayor and a spiffy new police station. And in true Banshee spirit, there will no doubt still be plenty of blood. But hopefully some redemption, too.
Banshee, Season premiere, January 29, 2016, Cinemax.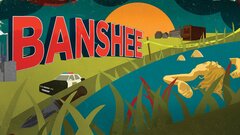 Banshee
where to stream
Powered by