'Banshee' Turns 10: Where's the Cast of the Cinemax Thriller Now?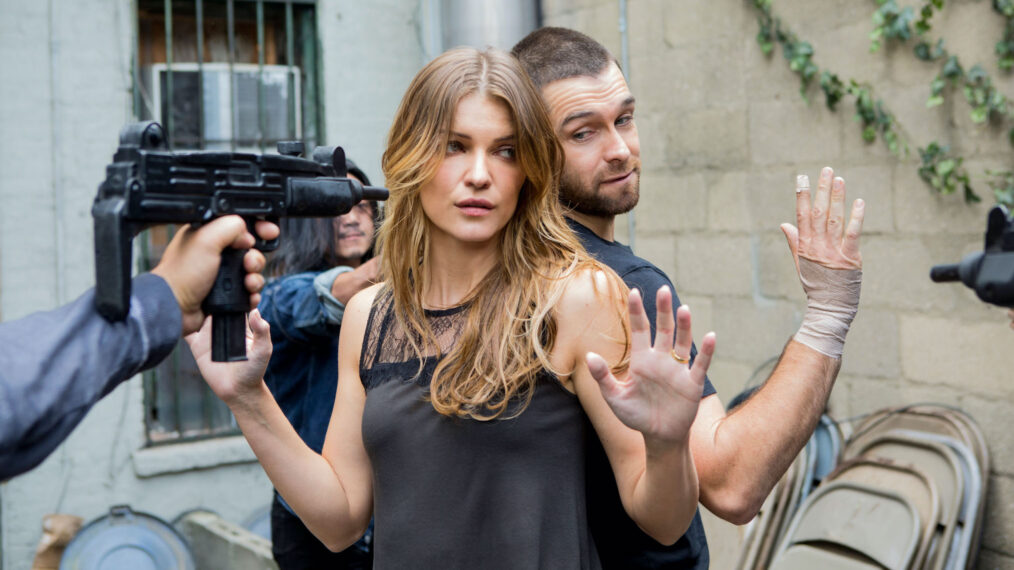 You'd think that a jewel thief released from prison after 15 years wouldn't get himself back into trouble as quickly as Lucas Hood did… but a life on the straight and narrow wouldn't make for a television show as compelling as Banshee, would it?
In the Cinemax action drama — which premiered 10 years ago, on January 11, 2013 — Lucas Hood is actually the man murdered on his way into town to become the new sheriff of Banshee, Pennsylvania.
So the aforementioned jewel thief, who witnesses the killing, steals Hood's identity and becomes sheriff — while reuniting with his former girlfriend and accomplice, running from her mob-boss father, and going toe-to-toe with the town's Amish crime lord. (And that's just the first episode!)
As we mark Banshee's 10th anniversary, scroll through the photos below to catch up with the show's longest-serving cast members.