Ask Matt: Will 'Grey's' & 'Supernatural' Ever Go Dark? Does 'The Middle' Have To? 'Jesus Christ Superstar' & Live Theater
Welcome to the Q&A with TV critic (also known to some TV fans as their "TV therapist") Matt Roush, who'll address whatever you love, loathe, are confused or frustrated or thrilled by in today's vast TV landscape. One caution: This is a spoiler-free zone, so we won't be addressing upcoming storylines here unless it's already common knowledge. Please send your questions and comments to [email protected] (or use the form at the end of the column) and follow me on Twitter. Look for Ask Matt columns on most Tuesdays and Fridays.
Impatient for Series Endgames
Question: Why do the show-runners of Supernatural and Grey's Anatomy and their respective networks (The CW and ABC) want to keep these shows on the air for much longer past their prime? I hate it when shows are on the air for too long! I stopped watching both of those shows years ago because they fell off my radar, and I was too preoccupied with other shows. CW President Mark Pedowitz always says about Supernatural that "as long as the stars are happy and they still want to do the show, then it will still be on the air." What a lame and annoying excuse to keep a long-running show on the air! Why can't the networks and the show-runners wake up, stop being selfish for syndication money, and finally come up with an end game to end these shows once and for all sooner rather than later? — Chris
Matt Roush: Those are what I'd call fighting words, and I can only imagine the fans of said shows (especially the die-hard Supernatural following) erupting at the very idea that their favorite obsessions, however long in the tooth, would be wrenched from their playlists.
A few reality-check facts are helpful here: 1) No show lasts forever (well, maybe 60 Minutes and The Simpsons). 2) To answer your "why?" The current shaky state of network TV is such that any title that holds on to its base is worth its weight in licensing fees, even if the show is inarguably past its creative peak. (Admission: I still watch Grey's out of habit, but also because I still enjoy a majority of the characters and situations. Supernatural I check in with occasionally, especially when they do very special meta episodes, but I drifted after the brothers' sixth or seventh trip to hell. Just felt the stakes weren't high enough for me to keep coming back. Still, it's my kind of show and I don't begrudge its longevity.) My hope is that when the curtain does fall on these shows with such rich legacies that they go out with proper fanfare. But the reality is that on American TV in particular, and this can extend to premium outlets like HBO and Showtime, networks and studios are more and more reluctant to let go of any show that has been able to cut through the clutter and achieve some sort of mass pop-culture profile.
---
The Middle Going Out on a High
Question: Maybe it's my separation anxiety talking, but was this week's episode of The Middle one of the series' best ever? As fantastic as this final season has been, it hadn't really hit me that we are in the endgame of this fantastic series yet, but watching Mike get promoted really got to me. This feels like something you do as a major shift when the series is about to end, and watching the quarry team get all emotional over Mike's impending exit worked so well because I'm feeling the same way about the show's ending.
And the kids' storyline was maybe even better. When I saw they were doing the caring-for-the-baby-doll health-class thing, my first thought was, "This again? Really?" But I should never have underestimated this show, because of course they found a fresh and exciting way to do it that was wholly unique and unpredictable. And it united the three kids in service of one storyline, which doesn't happen quite as often anymore now that Sue and Axl have grown up. I laughed at so many lines I can't even pick one as a favorite. I couldn't let this great episode pass without writing in about it. I'm going to miss this show so much. — J
Matt Roush: Pursuant to the first topic, in The Middle we have a show going out at the top of its game, probably at the exact right time—because even though fans will surely miss this great family comedy, it's hard to gripe that a nine-season run is gypping anyone. And I agree with this assessment of the latest episode, especially of the Brick-and-doll storyline, which was a new twist on a sitcom staple. Loved Axl and Sue (who?) going back to the teacher and only making matters worse, then learning the real reason the teacher was punishing Brick. Great work by all.
---
Praise Be to Live Theater on TV!
Question: We love Jesus Christ Superstar, but are concerned if John Legend has the voice for the title role. Plus Judas requires an even stronger voice and his actor hasn't been announced. Do you know why? Waiting with anticipation for April 1! — Wanda
Matt Roush: You must have missed that bit of casting news—understandable given the way each performer was announced piecemeal—but there is a Judas, and he promises to be a good one: Brandon Victor Dixon, an alum of Hamilton and twice Tony-nominated (for The Color Purple revival and Shuffle Along) and a Tony-winning producer (for the Hedwig revival). As for John Legend: Have faith for now that at least he can hit the high notes during rehearsal, and let's hope he's up to the challenge. I like the fact that Superstar is being presented as a concert rather than a fully staged book musical. It fits the material better.
Question: Is NBC ever going to put together and broadcast a live stage performance of A Few Good Men, along with Bye Bye Birdie? I've noticed that there has been a webpage dedicated to the former on the network's upcoming show section since sometime around the last pilot season. — Alex
Matt Roush: Just guessing here, but I'd bet you'll see A Few Good Men on TV first. NBC announced Alec Baldwin as Col. Jessup (aka the Jack Nicholson "You can't handle the truth!" role) last summer, and that appears to be on track, although what the timetable is would be hard to predict. (Aaron Sorkin, who's adapting his original play for TV, is also working on a Broadway production of To Kill a Mockingbird that has just encountered legal pushback from the Harper Lee estate, so that's bound to be distracting.) The Jennifer Lopez-driven Birdie has been delayed several times, reportedly because of the star's busy schedule, though I've heard some skeptical speculation that it may never come to pass. (If it does, it's bound to improve on ABC's awful 1995 movie remake.) These shows are costly and complicated, but never say never.
---
Second Opinion on Olympic Fashion
Question: I strongly disagree with Tom, who wrote you about disliking Johnny Weir's outfits and hairstyles during the Olympics. I couldn't wait to see what he wore next! Good for him for being true to himself! I'm a 60-year-old white woman living in the Midwest who wishes she could raid Cookie Lyon's Empire closet and have the guts to wear those fantastic outfits and wigs! — Mary
Matt Roush: As a fellow Midwesterner (albeit transplanted), can I just say: Go for it, Mary! And whatever one's feelings on this topic, you have it admit it's a real conversation starter.
Kay also wrote in to support the figure-skating coverage and look of Weir and Tara Lipinski: "I was SO IMPRESSED by their commentaries. They know the sport inside and out. They explain things in detail, pulling no punches. They both looked ADORABLE on every broadcast. I even suggested to friends that they need to have a special segment to discuss the skaters' costumes: who makes them; how much do they cost; what are some special requirements, etc."
---
Putting the Bada Bing in Blue Bloods
Question: Where is the connection between Blue Bloods and The Sopranos? So many of the actors from the best TV show ever show up on Blue Bloods. Actors who were both bit players and major characters have shown up in many episodes. — Jack
Matt Roush: Although two of Blue Bloods' creators, Mitchell Burgess and Robin Green, won Emmys during their time writing on The Sopranos (they're no longer as involved with the series), the real answer to your question has to do with geography. Both shows were and are filmed in and around New York, borrowing from the same prolific talent pool of great character actors.
---
Bring Back The Brave!
Question: I can't believe that NBC replaced The Brave with the show Good Girls. I watched week No. 1 and thought it was dumb, week No. 2 (and my last) was terrible in my opinion. Maybe NBC will drop The Brave and CBS will pick it up. — Lin
Matt Roush: Still getting a lot of mail about The Brave and its early exit. It doesn't surprise me that its fans wouldn't cotton to the uncertain tone of drama and comedy that Good Girls is juggling, but it's probably fair to say that both will be considered "bubble" shows come renewal time, so stay tuned. Regarding a network switch for The Brave: I wouldn't count on it. CBS already has SEAL Team, and while that network certainly doesn't mind having similar shows filling its schedule—how many versions of NCIS are there currently?—they're not likely to salvage a show made and distributed by a direct competitor (NBCUniversal).
---
And Finally
Question: Will we ever find out what the Supreme Court decided in the crossover Scandal–How to Get Away With Murder case?—Len
Matt Roush: Unlike court cases (especially the types simplified on TV, including in the new For the People), Supreme Court rulings can take a long while to be known. Which is my way of saying I don't know, and if the ruling is ever announced on Murder, I'll have to learn about it second hand. (Even watching that above-par episode, with Viola Davis's stirring argument, reminded me why I eventually gave up on that ludicrous show.) A part of me thinks we may be left wondering, because the real point of the crossover was giving Annalise the opportunity to make her argument to the highest court in the land. Whichever way they rule, her voice was heard, and that may be enough.
[Editor's Note: In the Murder season finale, it was revealed that Annalise won. As if there were any doubt. And yes, I had to be told.]
That's all for now. We'll pick up the conversation again soon. Thanks as always for reading, and remember that I can't do this without your participation, so please keep sending questions and comments about TV to [email protected] or shoot me a line on Twitter (@TVGMMattRoush), and you can also submit questions via the handy form below.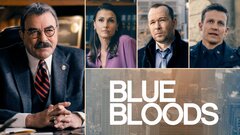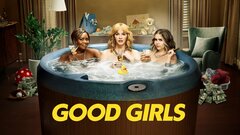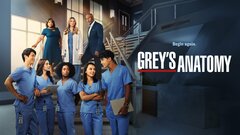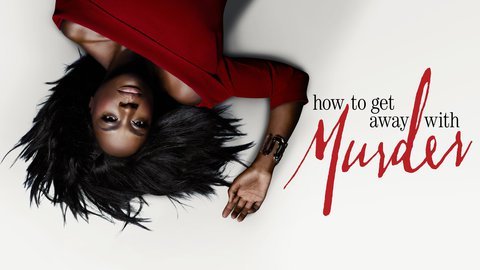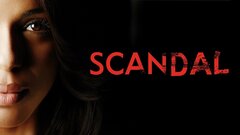 Scandal
where to stream