5 Questions With Katy Mixon of ABC's 'American Housewife'
ABC's boldly funny American Housewife returns on Sept. 27, with Katy Mixon back as Katie Otto, a woman who stands in unapologetic defiance of the manicured perfection — and size 2 derrieres — of her upscale Connecticut community.
Mixon shares her joy about shooting the comedy's sophomore season. "As an actor, when you're given a Season 2, it's heaven," she gushes. "Season 1, it's all new. You're trying to introduce every character. You're trying to introduce the show, what it stands for, what it's going to be. Then, Season 2, we get to play."
Mixon then shared playful answers to our "5 Questions."
1. What three foods do you have to have in your fridge or pantry at all times?
Well, I don't have them in my pantry; I order them. Krispy Kreme; macaroni and cheese from Robbie Mac's; and I'm a big fan of Mexican Coke because it's got the real sugar. Yeah, those are the three things.
2. If your TV had only three shows or networks on it, what would you be watching?
American Housewife — God bless — on ABC; The Real Housewives of New York, Bravo; and Game of Thrones.
3. What was a time when you were completely starstruck?
I had my very first job ever in a movie with Sandra Bullock. She gave me the role in All About Steve — it was with Bradley Cooper and Ken Jeong and everything. I filmed it for six weeks, and she was heaven. It was just one of the most wonderful experiences of my life. But that was back in 2007. I've never been starstruck because we all put our pants on the same way — you feel me? — but it was magical. I was like, "What is happening right now?"
4. When did you know that you wanted to be an actor?
I watched Barbra Streisand in Funny Girl when I was in the fourth grade. That's what began it all for me. And then I watched Carol Burnett and Lucille Ball. That was my everything.
5. What's a movie you can watch over and over again?
It would be Father of the Bride. I love it so much.

American Housewife Season 2, Wednesdays beginning Sept. 27 at 9:30/8:30c, ABC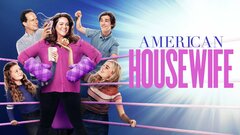 Powered by