'Arrow's David Ramsey on Diggle's New Superhero Role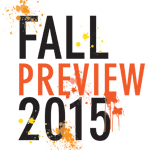 Oliver Queen isn't the only swole arm of the law in Starling City! With the hooded vigilante on a romantic escape, Season 4 opens with sidekick John Diggle in superhero mode, and actor David Ramsey is fit for the job.
What has Diggle been up to since Oliver (Stephen Amell) and Felicity (Emily Bett Rickards) left town?
Digg has been running the show with Canary [Katie Cassidy] and Speedy [Willa Holland]. We've been the ones policing Starling City. Then all hell breaks loose with the arrival of Damien Darhk (Neal McDonough). Damien is the big bad this year, and he's linked to the group who hired Deadshot to kill Diggle's brother years ago. We find out some very interesting information about my brother, and, this being Arrow, there are some huge twists.
RELATED:5 Awesome Things Happening on Arrow This Season
Can Digg forgive Oliver for kidnapping his wife when he was part of the League of Assassins last season?
Him kidnapping Lyla [Audrey Marie Anderson] and siding with Malcolm Merlyn [John Barrowman]…those were the straws that broke the camel's back. So how do they come back together? It can't just be saying sorry. There has to be some real, heartfelt stuff, and the writers have put Diggle in position to see another side of Oliver.
How about Digg's new costume?
I like it! I know there's a lot of criticism that it looks like a Magneto helmet. But by the time you see Diggle in action—we also get into what the helmet can do—you won't be thinking of the X-Men at all. There is a very cool gun too. The gun and the helmet, by the way, are S.T.A.R. Labs creations. [Laughs]
Speaking of the larger Arrow/Flash world, is Diggle ready to roll with the midseason show DC's Legends of Tomorrow?
If Diggle's reaction to the Flash was funny, I can't wait until he sees Hawkgirl! [Laughs]
RELATED:Check Out New and Returning Fall Shows
[jwplatform qkiEduPK]
Arrow, Season premiere, Wednesday, Oct. 7 , 8/7c, The CW