How the 'Scream Queens' Cast Would Survive a Real Slasher Situation (VIDEO)
https://player.waywire.com/?id=ZFDJX71S648X9NX6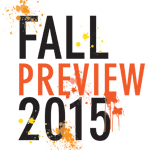 Ryan Murphy's shows excel at a cast of quirky characters, and his latest slasher series Scream Queens is no exception. Jamie Lee Curtis, the reigning horror-movie queen who plays Dean Cathy Munsch, said the great thing about the show's producers is how "they cast the archetype and then peel it away."
One of these archetypes is Kappa Kappa Tau sorority president Chanel, who's "the queen bee, and she knows it. No one will tell her no," said Emma Roberts, who plays the character. Then there's Chanel No. 5 (Abigail Breslin), who is "always hanging on by a thread," and other new pledges, including Glee alum Lea Michele, who plays the neckbrace-wearing Hester Ulrich.
RELATED: Slashing Sorority Girl (and Serial Killer) Stereotypes
As for Skyler Samuels's character, Grace, she's "the eyes and ears for the audience, coming into the world of Kappa Kappa Tau, the glamour and the gore that surrounds all of that," said the actress.
Watch the video above as the cast also ponder who would survive a real-life horror movie situation. "I would make it through the wilderness," said Keke Palmer, who plays Zayday Williams. Confirmed Roberts, "Oh, she would win."
RELATED: Visit Our Fall Preview Page to Check Out New Shows
Scream Queens, premieres Tuesday Sept. 22, 8/7c, Fox | Timeslot premiere Tuesday, Sept. 29, 9/8c
---
Questions? Ask Critic Matt Roush!
TV critic (and occasional TV therapist) Matt Roush answers viewer questions and concerns in his Ask Matt column each week. Wondering about plots, characters and twists on Scream Queens? Submit your query to Matt via the form below: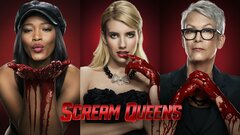 Powered by