'Scream Queens': Slashing Sorority Girl (and Serial Killer) Stereotypes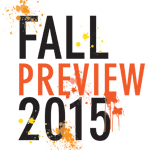 Having skewered high school with Glee, executive producer Ryan Murphy is now sticking it to college life—and slasher flicks—in his bloody fun new series. But unlike Murphy's American Horror Story, the 13-episode Scream Queens (also planned as an anthology series) loads up on gore and gags with the tale of a masked killer preying on the Kappa Kappa Tau sorority at fictional Wallace University. Leaning into some of the classic clichés of the horror genre—a 20-year-old school tragedy, an unsolved attack on Kappa's previous president, virginal newcomers—Queens takes the conventions and slices them to pieces. "I think that is what Ryan and [fellow executive producers] Ian Brennan and Brad Falchuk do so well," says star and horror icon Jamie Lee Curtis. "They identify that there are tropes and archetypes and then they peel them away." The result, says Curtis: The characters are more like real people than stereotypes. "It's the most fun to play." Sounds like a scream, actually. Here's a Who's Who of the house.
RELATED:Visit Our Fall Preview Page to Check Out New Shows
Chanel Oberlin
Played By Emma Roberts
The Horror! "Chanel is Kappa house president," says Roberts, an alum of American Horror Story. "She is the queen bee, and she knows it." Even with a masked killer on the loose, the members of Kappa Kappa Tau should really be afraid of this insult-hurling, entitled bigot. "It's so fun to play her, but it's definitely exhausting. Sometimes I come home and I'm tired from being bitchy all day."
Chanel No. 5
Played By Abigail Breslin
The Horror! As Chanel's fifth-rate lackey, No. 5 (yes, there are three others) is "emotionally on edge," Breslin says with a laugh. "[She's] anxious and neurotic and always hanging on by a thread. That makes her the most vulnerable of the Chanels." But don't write her off as a total victim. Breslin reveals that this sorority suck-up might have a killer instinct. "She also secretly wants to be the one on top all of the time."
Cathy Munsch
Played By Jamie Lee Curtis
The Horror! Original scream queen Curtis stars as Wallace University's dean of students, whose deep hatred for the racist, elitist Kappas leads her to institute an open-pledge policy that forces Chanel to accept anyone who rushes. As for the skeletons in the newly divorced dean's closet, Curtis will only hint that Munsch is just like the rest of the student body: "Everybody has something going on."
RELATED:15 Fall Shows Ready to Make You Laugh
Hester Ulrich
Played By Lea Michele
The Horror! After a six-season evolution from geek to glam as Glee's Rachel Berry, Michele is once again Slushie-worthy as the nerdiest Kappa hopeful, a scoliosis-ridden, fashion-challenged enigma. "I really don't know anything [about her]," swears Michele, a self-proclaimed "100 percent" horror fan. "Coming in to this [and] wearing Hester's neck brace, I was like, 'Is this even real? Is she making this up?'"
Pete Diller
Played By Diego Boneta
The Horror! When not whipping up Chanel's extra-hot pumpkin-spice lattes, blue-collar barista Pete is busy running the school newspaper and romancing Kappa pledge Grace. "He's not in the Greek world; he's very anti-that," explains Boneta. "He takes his job as a journalist very seriously. And he doesn't like that Grace wants to rush Kappa." Could it be because he shares a twisted history with one of the Chanels?
GraceGardner
Played By Skyler Samuels
The Horror! Don't call this one the good girl. "Grace is seemingly innocent," says Samuels, fresh off a stint on Murphy's AHS: Freak Show. Still, with a dead mom who was once a Kappa, a super-supportive dad (Oliver Hudson) and probably the only moral compass on campus, Grace is the closest Queens gets to giving us an honest-to-goodness ingenue. For now. "I can't say that she maintains her innocence, but it gets interesting."
Zayday Williams
Played By Keke Palmer
The Horror! "She is the one who's like, 'Do y'all not realize what is going on?!'" says the actress-singer (Joyful Noise), whose character so far is the only voice of reason in the house. And hopefully—if she survives the Wallace University bloodbath—the White House eventually. "She is very focused on her [future]. She wants to be president one day. She's very driven."
Gigi Caldwell
Played By Nasim Pedrad
The Horror! Rivaling Hester for Worst Dressed Mess is the SNL vet's president of the national Kappa chapter, an acid-wash-wearing lawyer who is stuck in the '90s and, as hinted at in the pilot, harbors a traumatic past. But Pedrad warns against assuming she's PTSD-angerous. "Your opinion of her changes as the show goes on," she says. "I thought my character was one way; then, reading the scripts, I was like, 'Well, that is interesting!'"
https://www.youtube.com/watch?v=-FtenR69qmk
Scream Queens, premieres Tuesday Sept. 22, 8/7c, Fox | Timeslot premiere Tuesday, Sept. 29, 9/8c