3 Revelations About Marvel's Agents of S.H.I.E.L.D.
Kurt Iswarienkio/ABC
MARVEL'S AGENTS OF S.H.I.E.L.D. – ABC's "Marvel's Agents of S.H.I.E.L.D." stars Brett Dalton as Grant Ward, Elizabeth Henstridge as Agent Jemma Simmons, Iain De Caestecker as Agent Leo Fitz, Ming-Na Wen as Agent Melinda May, Chloe Bennet as Agent Daisy Johnson, Clark Gregg as Director Phil Coulson, Nick Blood as Agent Lance Hunter, Adrianne Palicki as Agent Bobbi Morse, Henry Simmons as Agent Alphonso "Mack" MacKenzie and Luke Mitchell as Lincoln Campbell. (ABC/Kurt Iswarienkio)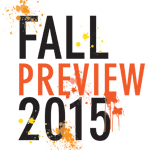 For every victory the S.H.I.E.L.D. team experiences, there's at least one major setback, and ABC's comic book adventure shows no signs of deviating from that course. "We're exploring the question of 'Are you Inhuman?' and all the meanings of that word," Agents of S.H.I.E.L.D. executive producer Maurissa Tancharoen says of the superpowered species' role in Season 3. Tancharoen and fellow executive producer Jed Whedon gave us three more hints about what's coming up for Coulson (Clark Gregg) and Co. in Season 3.
1. It's "Daisy" now, not "Skye." Chloe Bennet's character has accepted her Inhumanity and has dropped the name Skye in favor of the one given by her parents: Daisy Johnson. "By going back to her birth name, she is honoring the relationship she had with her father," Tancharoen explains. "It was a very tumultuous relationship, but in the end, when they said goodbye, it was very clear how she felt about him." She's also been tasked by Coulson to head up a team of powered agents inspired by the Secret Warriors of the comics.
RELATED: 6 Reasons to Get Excited About the First Episode
2. Simmons is still missing. And the team isn't quite sure where she disappeared to, other than inside the alien monolith she was studying. Elizabeth Henstridge is still a cast member, so don't expect her to be gone too long. Whedon will only say, "All Simmons questions will get answers fairly quickly"—though not in the premiere.
3. Ward really is a bad guy. Traitorous ex-S.H.I.E.L.D. agent Grant Ward (Brett Dalton) will continue to torment his former squad as he rebuilds the villainous Hydra organization. "The audience feels he is embracing the darkness," Tancharoen says, "but from the character's perspective, that's just him doing what's right."
RELATED: Check Out New and Returning Fall Shows
[jwplatform ehNVrN8Z]
Marvel's Agents of S.H.I.E.L.D., returns Tuesday, Sept. 29, 9/8c, ABC