Fall Streaming TV: 3 New Online Series to Add to Your Queue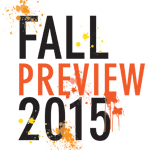 In additon to Amazon's The Man on the High Castle, take a look at three new series coming to streaming services near you.
Casual
Few bonds are stronger than one between siblings. That's especially true for Alex (Tommy Dewey) and Valerie (Michaela Watkins), the brother-sister pair at the center of this half-hour dramedy. The series is a reflection of creator Zander Lehmann's life—he and his younger sister lived together as adults for three eventful years. "I basically wrote a television show about our fake lives in the future. It comes from a lot of truth," Lehmann says, though some of the details differ (Val is older and just-divorced; Alex is the founder of a monstrously successful online dating site), and executive producers Jason Reitman (who directed Juno) and Helen Estabrook contributed with stories of their own strange family dynamics.
RELATED: Casual's Key Art Shows Very Close Siblings
As the show opens, the newly single Val and her teen daughter have just moved into Alex's palatial Los Angeles house. She's a bit of a wreck, and he's a cynical commitmentphobe, but as the season progresses, the two begin to switch emotional states and grow apart before being reunited by a crisis in the finale, in which, says Lehmann, "they come full circle." Hey, the family that suffers together stays together.
Casual, premieres Wednesday, Oct. 7, Hulu
---
SuperMansion
Thanks to recent blockbusters (The Avengers, Guardians of the Galaxy), the general public is well aware of the superheroes keeping the world safe. Robot Chicken producers Matt Senreich and Zeb Wells would like to introduce one more group: the League of Freedom, headed up by old-timer Titanium Rex (voiced by producer Bryan Cranston) and including such castoffs as bargain-bin Batman Black Saturn (Tucker Gilmore), flight expert/potato-peeling wonder American Ranger (Keegan-Michael Key), cat-woman hybrid Cooch (Heidi Lynn Gardner) and aging muscleman Brad (Tom Root).
The stop-motion animated comedy SuperMansion is an outgrowth of the creators' desire to show what happens when supers aren't heroing. Senreich and Wells have plenty of experience mocking comic tropes from their Robot Chicken DC Comics specials but figured it was time to play with toys of their own making. "We wanted to turn everything 90 degrees on its side and focus on the mundane in these absurd worlds," Senreich explains. And really, who doesn't want to see a caped crusader at Costco?
RELATED: 15 Fall Shows Ready to Make You Laugh
https://www.youtube.com/watch?v=00lzyvvI_F4
Supermansion, premieres Thursday, Oct. 8, Crackle
---
The Art of More
The title of Crackle's first scripted drama is more than a play on ancient Chinese strategist Sun Tzu's seminal tome, The Art of War: "It's a reference to the excess prevalent among the clientele that tend to inhabit the upper reaches of the art world," which serves as More's setting, executive producer Gardner Stern says.
Ex-U.S. soldier Graham Connor (Christian Cooke) dreamed of breaking into that world after dabbling in the antiquities black market during a tour in Iraq. He's achieved that goal thanks to Arthur (Cary Elwes), a semi-reluctant mentor/collector. Arthur has a weakness for beautiful, illegal pieces and helps Graham land a job at a prestigious auction house, where Graham soon starts chasing bigger game to woo moneyed clients, like Dennis Quaid's loudmouth billionaire, Sam Brukner.
A visitor from Graham's past (as well as Kate Bosworth's rival auction house exec) begin to put this glamorous life at risk. "It's like one of those Chinese finger traps," Stern says. "The more you try to get out of it, the tighter the trap gets." Perhaps Graham will need a chill pill.
RELATED: Visit Our Fall Preview Page to Check Out New Shows
https://www.youtube.com/watch?v=MunDKTnEoH0
The Art of More, premieres Thursday, Nov. 19, Crackle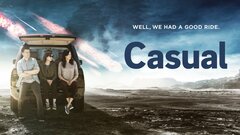 Casual
where to stream