Happy Never After: Kristian Alfonso Dishes Her 'Days of Our Lives' Marriage Proposal
Will she accept? On the August 28 episode of NBC's Days of Our Lives, shady heartthrob Aiden Jennings (Daniel Cosgrove) presented an engagement ring to Salem cop Hope Brady (Kristian Alfonso), who finally seems ready to get over her long-absent, ex-hubby Bo (Peter Reckell), and move on with her life. Just one problem: Bo is about to resurface! Alfonso gave us a preview.
Hope will delay giving Aiden an answer to his marriage proposal. What's she thinking?
First, she goes to her family to take everyone's temperature—especially her daughter, Ciara [Lauren Boles], and Bo's mom, Caroline [Peggy McCay]. Are they OK with this marriage? Caroline is very upset but Ciara is excited. She's like, "How big is the ring?" When Aiden was attacked, it really amped up Hope's feelings for him. Oh, my God, she even brought him to her house and shared Bo's bed with him! That was huge! But there's a lot of back and forth with this proposal. "Should I? Should I not?" Then she makes her decision: "I'm going to do this!" Bo is not here. He deserted her. She must face the facts.
But in superb soap timing, Bo is heading back to Salem [Reckell's first airdate is September 8]. Hope won't melt when she sees him?
[Laughs] There is no hope for Bo! She feels so let down by him, so discarded. That's why she filed for divorce. The last straw was his letter saying he was going undercover again—for a year! What about the wife who yearned for him? What about his daughter, who is growing up without a father? And then suddenly there's Aiden, this handsome, debonair attorney, a guy Hope can lean on. They're both single parents. They have similar struggles. He's extremely feisty and a challenge—and Hope is always looking for a challenge.
RELATED: Galen Gering Investigates Salem's Serial Murders
Except that the thinking fan doesn't trust Aiden. What are you hearing from the audience? Do they want Hope to marry him or reunite with Bo? What's the split?
It's pretty close to 50-50. I just want everyone to get along. I look on my Twitter page and go, "Oh my God, why are they attacking me?" And then the Haiden fans attack the Bope fans and vice versa. I don't get it. Don't we all want the same thing—a fantastic show?
Is Hope subconsciously hoping to wound Bo with this engagement, in the event he someday returns to Salem?
I don't think so. She doesn't have an inkling Bo is coming back. Instead, she's thinking, "I need to start living my life again. I need to do this for me and for my daughter." She wants the sun to come out again. She wants to stand in the light again. She wants no more disappointments. She's done making his special meal and heading to the airport with her child by her side—all excited with butterflies—and getting that call saying, "Sorry, Fancy Face, it's not going to happen today." She's done making up ridiculous fibs to explain to her daughter why Daddy's not coming home. Ciara aches for her father. She's starting to think, "Is it me? Am I the reason Daddy stays away?"
And she's becoming quite the bad seed. Is Hope connecting the dots?
Not really. I don't know that she'd blame that on Bo. Life doesn't work that way. Parents can do nothing right and end up with a fantastic kid, or do all the right things and have a disaster on their hands. But that child is definitely giving Hope a run for her money. Sometimes I think she can't possibly be Hope's daughter. [Laughs] She must be Sami's!
With all this romantic turmoil, are the serial killings a welcome distraction for Hope?
It's a great way for her to not have to think about the repercussions—that she's really closing the last chapter in the Bo-and-Hope romance. The finality really scares her. "I'm getting married…and it's not to Bo." That man was more than half her life. So, yeah, it really helps to do her job and focus on these serial murders. Of course, she officially closed that last chapter when she wrote the letter to Bo saying she wanted a divorce. Hope never even went out on a date until she wrote that letter. Bo is her first love and that will never change. Every time she looks into Ciara's eyes, she sees him. He will always be in Hope's heart. Always.
More Days of Our Lives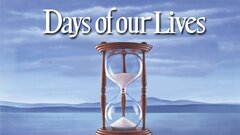 Powered by