Summer's Sizzles and Fizzles: The Shows That Succeeded and Tanked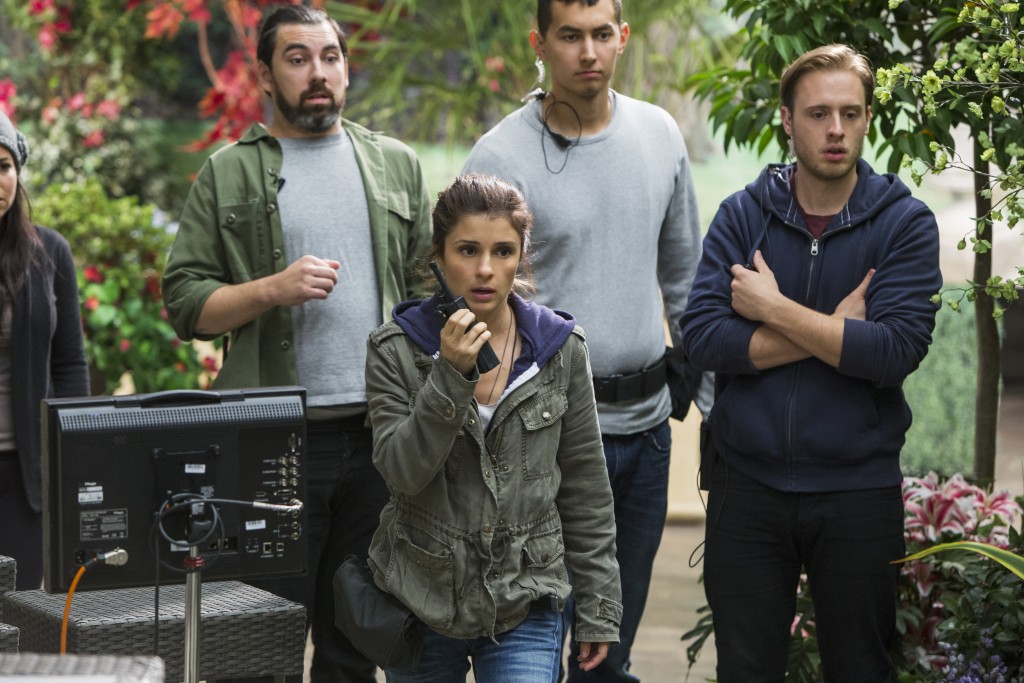 Summer break? There's no such thing in television anymore. Viewers had plenty of new and returning shows to choose from—and then there was Donald Trump's real-life campaign spectacle, which continues to play out in front of the cameras. Here's what was hot, and what was not, in the world of TV this season.
Sizzles
Fox News Channel and Donald Trump
It's being called the "Trump Bump." Republican presidential contender Donald Trump has been very good for TV news ratings, particularly at Fox News Channel. The network's coverage of the August 6 Republican primary debate attracted 24 million viewers, making it the channel's most-watched telecast and the highest-rated nonsports cable event ever. Fox News hosts Bill O'Reilly and Sean Hannity have also seen ratings gains thanks to appearances by Trump. Other networks are benefiting, too: NBC's Meet the Press attracted its largest audience in more than a year with an August 16 Trump interview, while Chris Cuomo's August 19 CNN special with the candidate attracted more than 1 million viewers. CNN expects big ratings for its coverage of the September 16 debate—and Trump knows it, suggesting to Time that the network pay him $10 million (to give to charity).
Mr. Robot and UnReal
USA and Lifetime are aiming to add a youthful edge to their aging brands, and with new dramas Mr. Robot and UnReal, they're on their way. At Lifetime, UnReal's wicked take on the morally bankrupt team tasked with producing a dating-competition show resonated with viewers and critics, many of whom were simultaneously feasting on the real thing (ABC's The Bachelorette). USA's Mr. Robot, the brooding tale about a psychologically damaged hacker, finally landed a hit for costar Christian Slater. The series ranks as the summer's No. 1 new cable drama and gave USA, known for blue-sky dramas like Burn Notice, a blueprint for a new kind of show. Network president Chris McCumber calls Mr. Robot "a perfect example of how USA's evolving our programming direction…. There's nothing else like it on television right now." Both dramas have been renewed for second seasons.
Celebrity Family Feud
Survey says…it's a hit! ABC's primetime version of the Steve Harvey–hosted game show was the No. 1 new series of the summer among viewers age 18-49 and improved its Sunday-night time slot by 107 percent compared to last summer. ABC was still negotiating a renewal at press time. "It's a credit to the format and the casts that came through, but [also] Steve Harvey is fabulous," ABC Entertainment Group president Paul Lee says. ABC's lineup also included BattleBots, another contender for renewal.
Descendants
They're living happily ever after at Disney Channel, where the July 31 premiere of Descendants averaged 12.2 million viewers (after seven days of DVR and VOD usage), making it the fifth most-watched cable movie of all time. The film, which follows the offspring of famous Disney heroes and villains (think Prince Charming and Cruella de Vil) as they're desegregated in the same high school, also spawned a No. 1 soundtrack, the bestselling book prequel The Isle of the Lost: A Descendants Novel and a line of consumer products. Next up: an animated spinoff series, Descendants Wicked World, which premieres September 18.
Fear the Walking Dead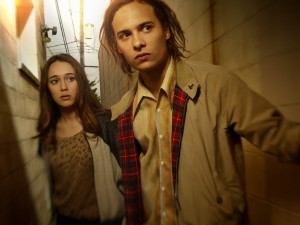 It's the dawn of a new Dead. AMC's new companion series to The Walking Dead chomped out of the gate with 13.3 million viewers in Live+3 data (which includes three days of DVR and video on-demand usage). In adults 18-49, Fear added 2.2 million more viewers in live+3, growing 36 percent to 8.5 million. AMC points out that Fear's additional 2.2 million is larger than the live/same day demo audience for any show on ad-supported cable this summer. The show is the No. 1 cable series premiere of all time, and is the No. 1 cable show of this summer in viewers and 18-49.
Fizzles
Miss USA and Donald Trump
NBC's decision to end its joint venture with Trump's Miss Universe Organization after his remarks about Mexican immigrants left the pageant hanging. ReelzChannel stepped in to air the competition but couldn't deliver close to last year's audience on NBC (5.6 million)—only 925,000 people watched Oklahoma's Olivia Jordan get crowned Miss USA on July 12. NBC was so eager to divorce itself from Trump that it is walking away from its co-ownership of the pageant without money changing hands. NBC Entertainment chairman Bob Greenblatt also says Trump will not return to The Celebrity Apprentice.
New Fox reality shows
It's been a rough season for Fox's freshman crop of unscripted series. Knock Knock Live, hosted by Ryan Seacrest, was yanked after two episodes. "Summer is a very hard time to launch a new show, and we found ourselves on the marketing side without any assets to show the audience," says Fox Television Group chairman Dana Walden. "It clearly didn't resonate with our viewers, and we decided pretty quickly that it just wasn't working." Boom!, Bullseye and Home Free also struggled. Even veterans are having a rough time. The return of Are You Smarter Than a 5th Grader? has been dwarfed by NBC's America's Got Talent; So You Think You Can Dance can't shimmy audiences away from NBC's American Ninja Warrior or ABC's Bachelor in Paradise. Only MasterChef is pulling its weight. Fox had more luck with scripted series, as Wayward Pines turned into a surprise early summer hit for the network.
Sesame Street on PBS
Elmo has a new home, and not everyone is happy about it. The next five years of Sesame Street will premiere on HBO (and its streaming service, HBO Now), with those episodes made available for PBS stations nine months later. Sesame Workshop, which produces the preschool show, says the deal was necessary to keep the series alive. For HBO, it gives the service a legendary kids franchise that can keep it competitive with Netflix, which has a deal with Disney that starts next year. Some critics suggest that low-income kids without access to HBO are being shut out. But the show's cocreator, Joan Ganz Cooney, says the move is necessary. "Sesame Workshop must recognize these changes and adapt to the times." Nonetheless, the move again shines a light on public broadcasting's funding woes. Earlier in the summer, PBS CEO Paula Kerger said, "Our entire content budget is less than the promotion budget for one big series on HBO."
True Detective
More than a year after the phenomenon of its first season, True Detective returned to HBO with a new cast, a different story and high expectations. But critics bailed on Season 2, including our own Matt Roush, who called the return "a real disappointment…this season definitely feels like homework." The show, starring Vince Vaughn, Rachel McAdams and Colin Farrell and about corruption in a California city, wasn't a ratings bust, but viewers weren't willing to keep up with its convoluted plots and non sequitur dialogue. The finale (2.7 million viewers) was down from last year's season ender (3.5 million). Perhaps the next installment of True Detective should investigate what happened to the previous True Detective.
Under the Dome
CBS announced Monday that Under the Dome wouldn't return for a fourth season. Dome was a good-sized hit for CBS in Season 1, averaging 15.1 million viewers and a 3.9 rating among adults 18-49. By this season, the show had dropped to 7.3 million viewers and a 1.7 rating. Dome was originally planned as a limited series, but in success, returned for subsequent seasons. But critics and viewers found the show increasingly tedious to watch.
MTV Video Music Awards
Miley Cyrus' high-flying antics couldn't save MTV's Video Music Awards. Despite airing on 10 Viacom-owned networks this year, the VMA telecast was down 5 percent from last year, to 9.8 million. If there's any consolation, MTV noted that online viewership was up, and that Twitter engagement was high–21.4 million Tweets, the most of any TV event this year besides the Super Bowl. Oh, and the telecast scored the exclusive on Kanye West's 2020 presidential candidacy.